A good cycling friend – Andy Sherwood has set up a new business – Sherwood Cycles It is aimed at offering mobile bike repairs throughout Oxfordshire and surrounding areas.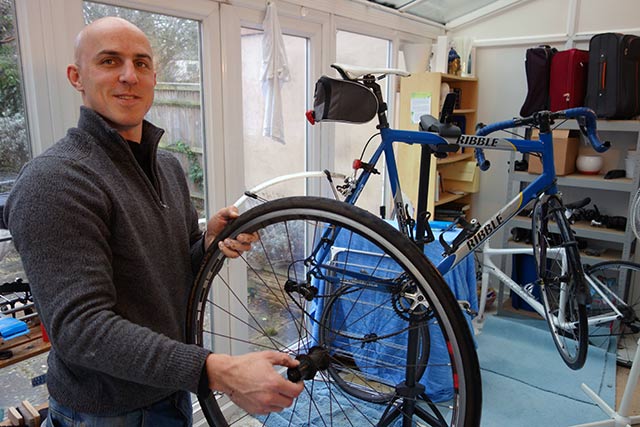 I've known Andy for quite few years, we did a few hill climbs together back in 2004/05.  Sherwood is not a bad cyclist himself, and did two 24 hour time trials, reaching 400 miles plus in both.
With seven bikes, I'm a big customer of bike repair services. My training and commuting bikes need fairly regular simple maintenance (cables/ cassettes / chains) My racing bikes are also a real pain – regularly needing tricky servicing. This is especially true since my latest Trek Speed Concept is now Dura Ace Di2 11 speed. I have 8sp, 9sp, 10sp and 11sp bikes. Wonderful compatibility problems.  Especially, when you are trying to fit a Quark Power meter.