My new time trial bike (Trek Speed Concept 9) arrived at Beeline this week. Ironically, just as my time trial season is coming to an end. Anyway it looks nice. Which is the most important thing in a new bike.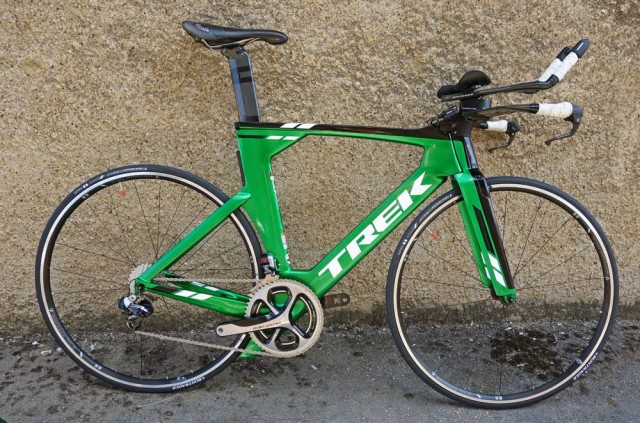 Trek Speed Concept 9
600 Series OCLV Carbon,
KVF (Kammtail Virtual Foil) tube shape,
Carbon Fork
Weight: frameset, cockpit setup, headset, BB and small frame parts come out to 1,874g
Total bike weight (with Bontrager R5 training wheels and tyres) 8.1 kg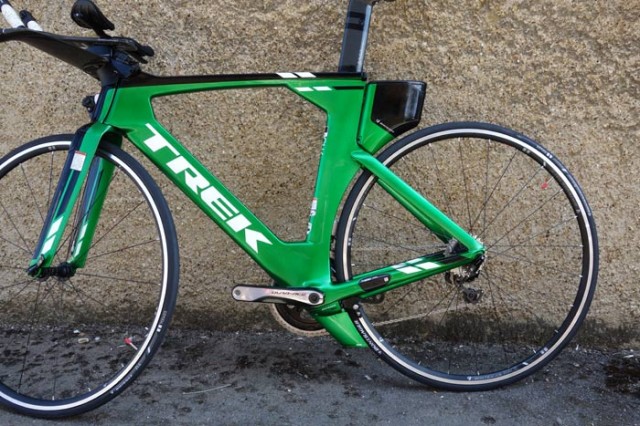 Bike with draft box
 Project One
I bought the bike through Project One. You order the bike online (or through Trek dealer) and it gets delivered to bike shop. The great thing about Project One is that you can choose any combination of equipment. This enabled me to keep costs lower by choosing cheap training wheels. I also like to be able to choose the colour of the frame. You can spend quite a bit of time, switching equipment on the website
Another great thing about Project One is that it gets delivered to a good bike shop and experienced mechanics can put it together. The staff at Beeline bikes Oxford have been helpful in getting the bike on the road. Project One combines the best of the internet buying with also using a good bike shop. The best of both worlds really. Definitely adds to the experience to get a bike through a bike shop with enthusiastic workers to look after bike.
Trek Speed Concept at Project One
The main disadvantage of Project One is the time taken for bike to arrive. I ordered in  May. It arrived end of July. I kept waiting to have enough money in the bank before ordering, but if I'd known how long it would take, I could have ordered earlier.
Also, it has proved bad timing on my part. My time trial season is effectively over (I might do one 25 mile TT just to use bike). I should have waited for new model to come out in Autumn and got bike for start of 2015. When buying a bike, it's always worth planning the best time of the year to buy it.
Clean lines on Trek Speed Concept
This is what you pay your money for. Nice neat lines, everything hidden away. Super aero.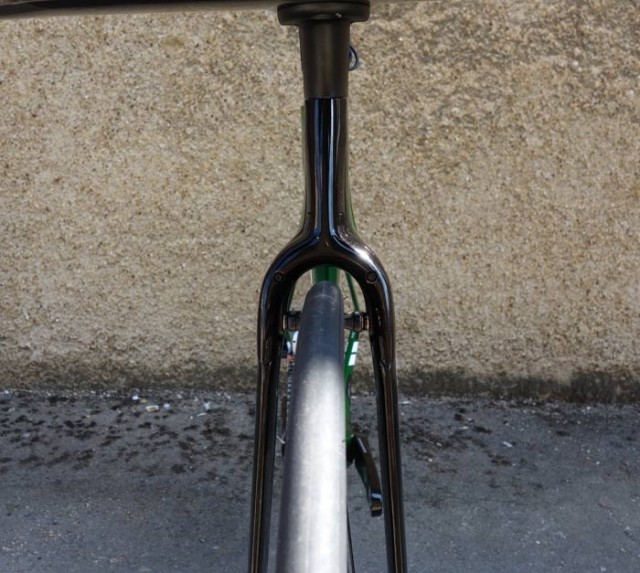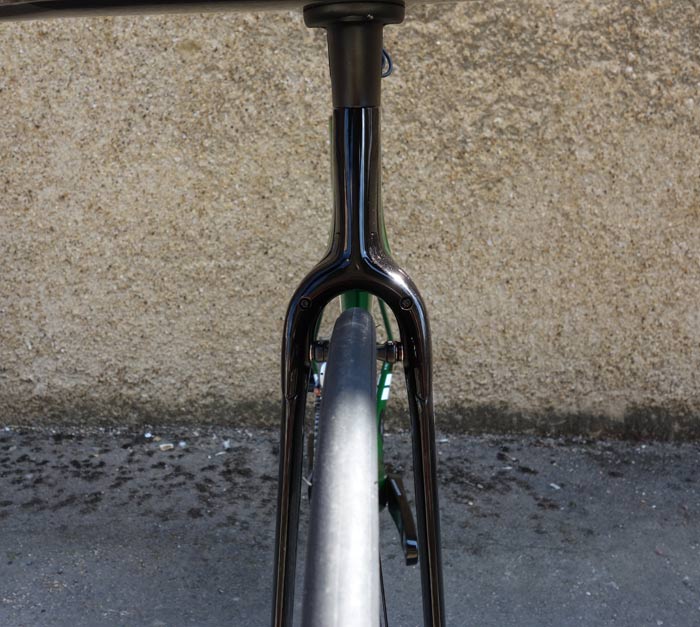 Neat front section. Really clean. Though annoyingly the plastic cover doesn't fit 100% flush with the fork.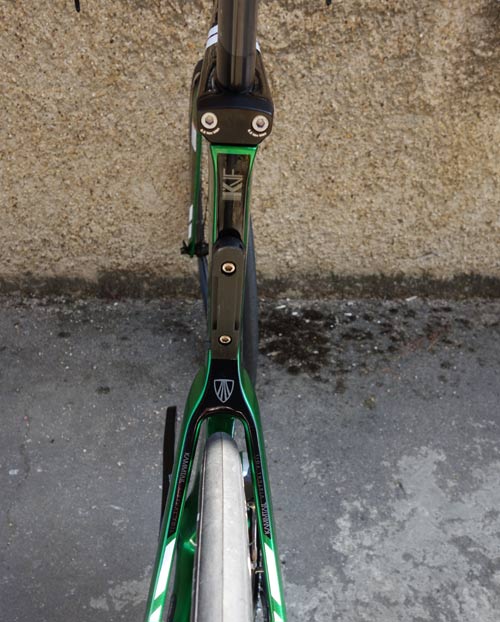 Smooth rear view (the black plastic bit for draft box can be removed) The lines of the frame are immaculate.
What's it like to ride?
First impressions are good. Pretty stable at high speed. Seems to cut through the wind pretty well. Though disappointingly if you want to go fast, you still have to pedal very hard. It is difficult to make quantitative judgements about how much time it saves from last bike (Trek Equinox SSL) Even when I race it will be difficult. I was more impressed by the electronic gears than new frame. Electronic gears are pretty cool and easy to see the difference. Marginal aero gains, hard to judge. But, it definitely looks Aero!