Some of my favourite cycling photos from Oxford in the past five years.
Cyclists do help reduce congestion.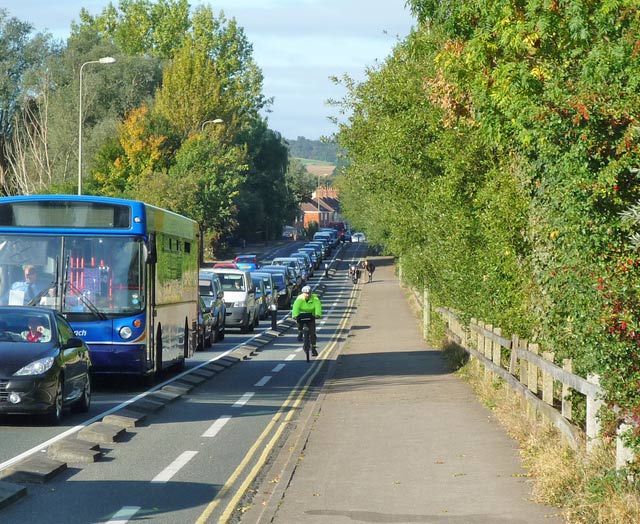 A good way to get to work. Donnington Bridge.
Patient cyclists.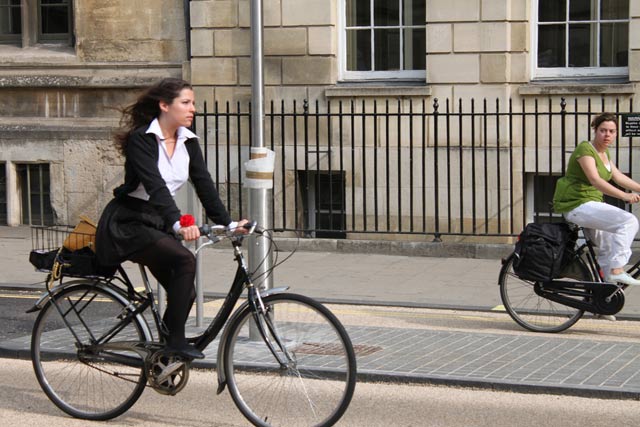 Off to the exam. (More photos of cycling in subfusc)

High Street
At the lights. Sandwiched between van and bus.
Everyone cycles in Oxford.
Turning right
Dressed for work.
Don't worry about the rain.
Nice hat
flying along
Cycling is fun
Oxford scenes
Sheldonian Theatre and Bodleian library.
Bodleian library on Broad street.
Radcliffe camera and Brasenose college.
Magdalen college from High street.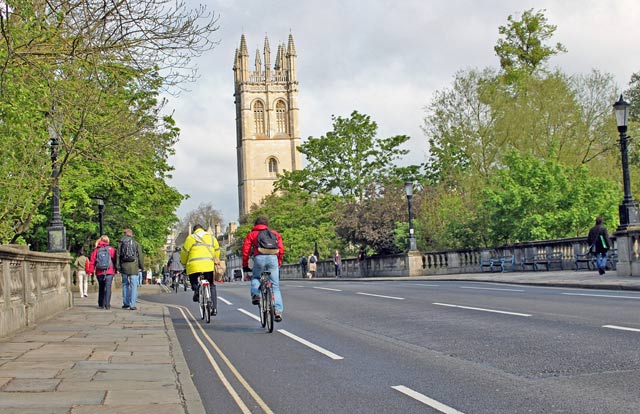 Magdalen Tower from the other end of the High Street
Queens lane with All Souls in background.

Cycle path along the Thames (Isis)

The Bridge of Sighs
Musical accompaniment.
The sociable side of cycling

Mum's taxi
A  long bike for the family.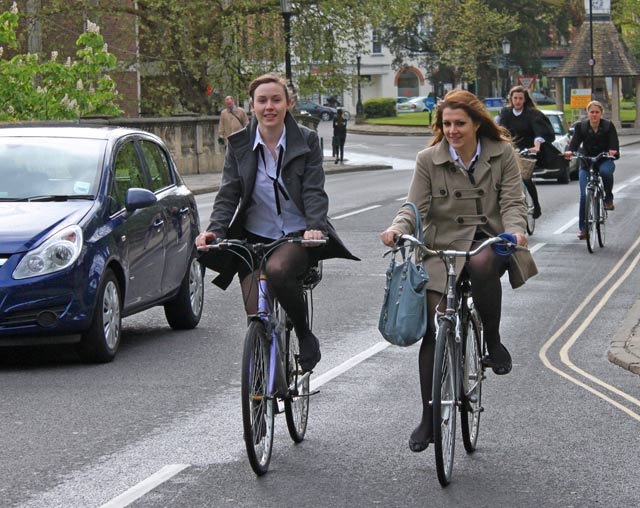 What does E=MC2 mean?
A solid bike
I'll race you to the exam.

pink bell.
Just time to say hello.

not the most comfortable ride.
Cycling and business

The Oxford Cheese company.
Cycle paths
St Giles, a semi segregated cycle lane gives a bit of room.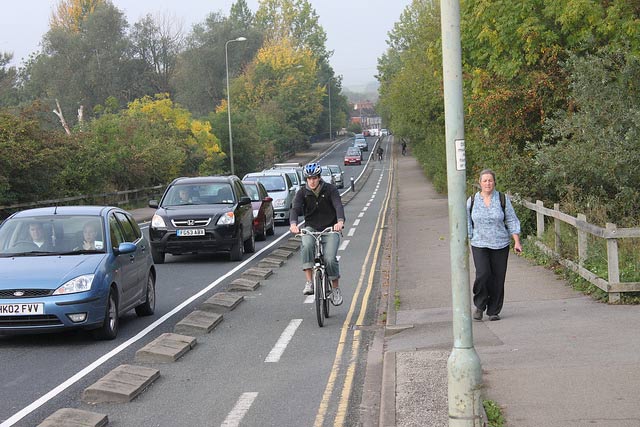 If only all cycle paths could be like this.
A narrow squeeze down the side of the bus. If you're lucky a taxi won't be parked in the advance cycle stop box.

Let's hope the bus gives plenty of space, they often don't.
From: A birds eye view of the traffic
Problems of cycling in Oxford
The overtake and then left turn manoeuvre.
Lone survivor
Pollution, a good reason to take the bike.

Cycle lanes which don't last too long
Better than nothing. But, don't cycle too fast.
A parking ticket
Four seasons weather
Magdalen in the snow
Riding through the slush.
The snow defeats the cyclist.
Spring
Queens lane, spring
Laburnum May
Apple blossom, April
Rain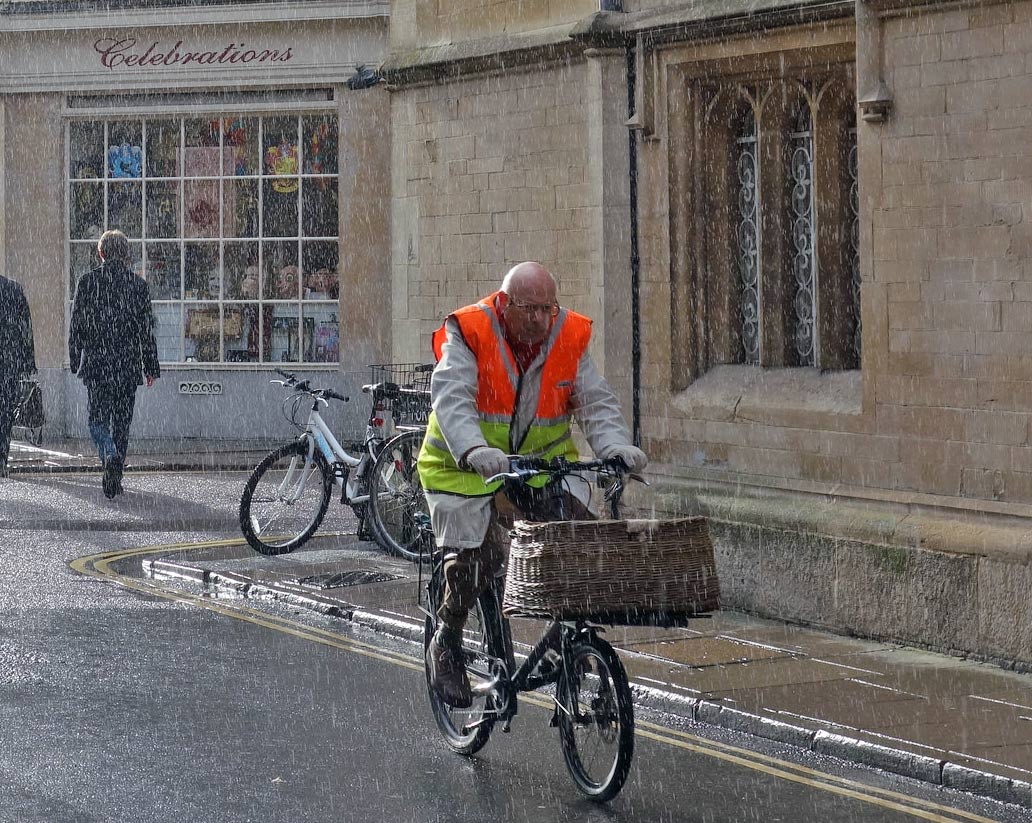 delivery in the rain
Flooding
Summer.
Autumn Queens Lane
Random
Books under arm.
Don't drop the bag.
If you get any closer, I'll use my cardboard tube.
A unicycle is one way to get around Oxford.
At the Kings Arms.
V is for Vesalius.
S is for Spiderman
T is for Traffic calming measures – make it a bit awkward to squeeze through and causes congestion. At least it helps reduce traffic speed.
~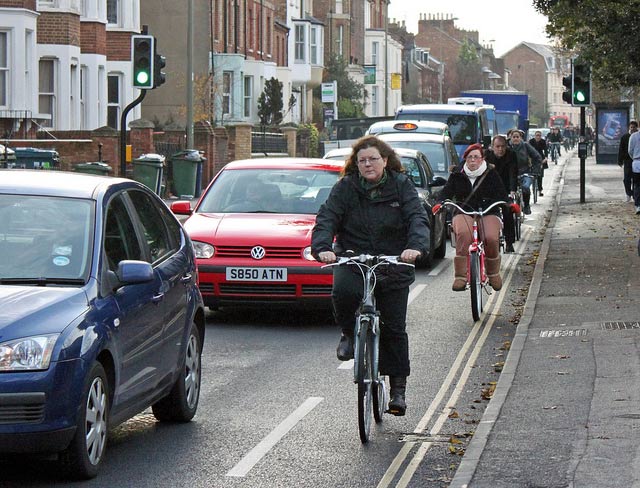 A thin cycle path, but it does help avoid the traffic jam.
E is for echelon. Going to work.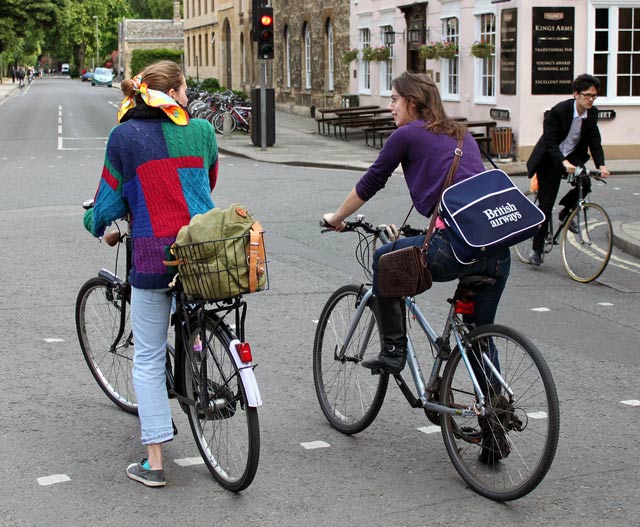 B is for British airways and traffic light conversation.
C is for Cofeee. A takeaway on the way to the exams.
E is for Exam Smiling despite the exam around the corner.
Z is for Zappi's. A local Zappi's rider.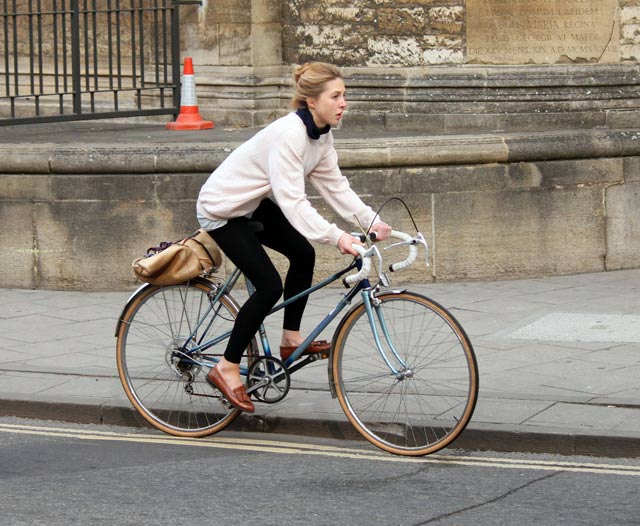 A classic bike.
nice flip flops, but don't sit down.
fun.
L is for Lost a shoe
A is for Amazon delivery.
C is for Cyclist congregation
Thousands of cyclists pass Magdalen Bridge every morning.
Save 10 minutes getting to work.
Bike Parking
Bike parking on Broad Street
Feel free to reuse, with credit to cyclinguphill.com
Related