Commuting in the wet.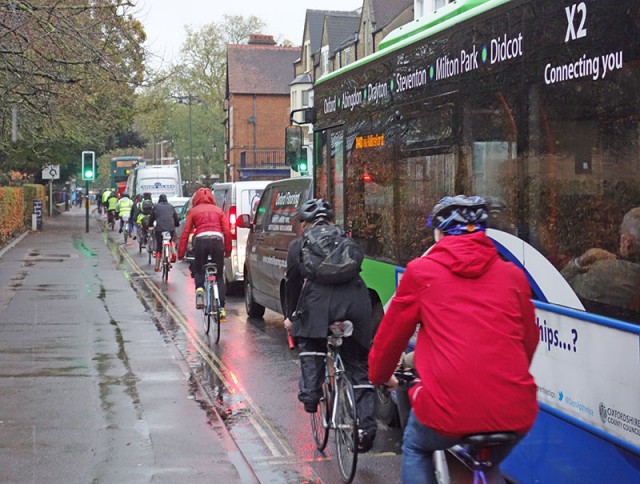 When its raining and wet, the congestion in Oxford always seems to be 10-20% worse. I'm not sure why this is. But, with several serious traffic works, that extra 10% seemed to tip the city into near gridlock.
It does make you feel grateful for being able to cycle into town and avoid a near 30-40 minute journey which can take 15 minutes on the bike.
Though on the other hand, why do people drive when it takes twice as long?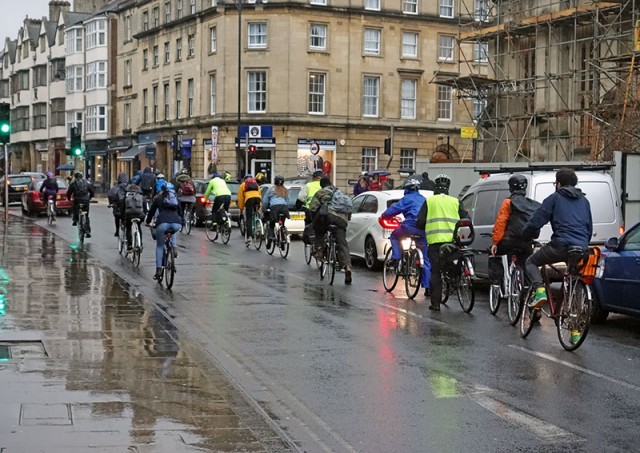 I used to think one reason for the perceived increase in traffic congestion is that when it's wet, perhaps people use their cars rather than cycle. But it seems just as many people are cycling in the wet. If you have a reasonably waterproof jacket and waterproof trousers you can't get too wet in a 15 minute commute. Your hands and socks may be a bit damp. (thick socks are as good as anything for keeping your feet dry)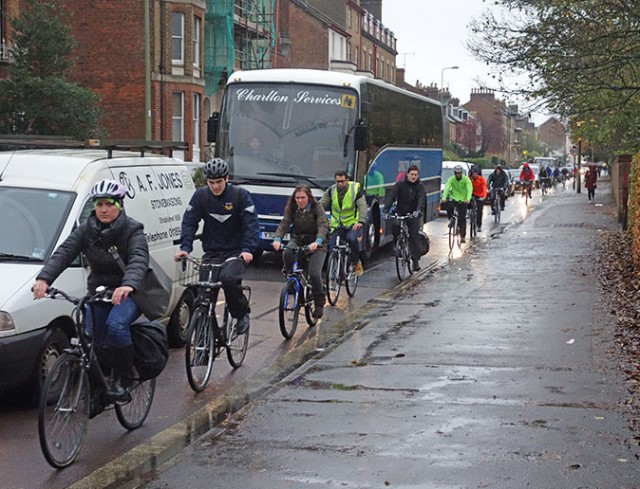 This picture is good for showing the amount of cyclists who were able to squeeze down the narrow cycle lane – still a narrow lane here is probably better than nothing. What the picture doesn't show is how stationary the traffic is – nor does it show the rising tempers which come from inching along a congested road at 3mph.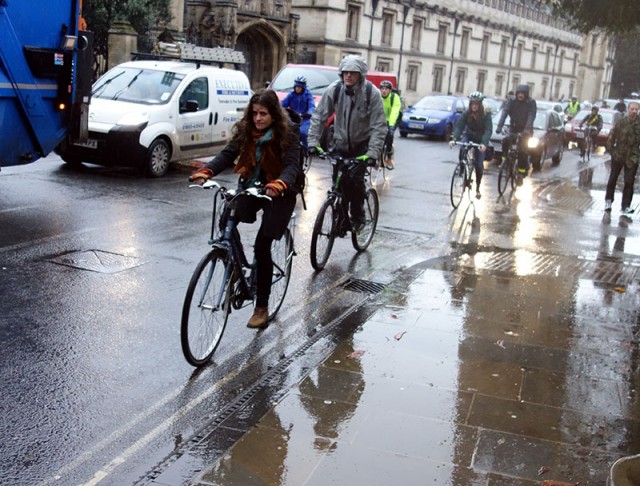 It is a little grim cycling in the wet, but I don't mind. It's kind of fun in a way, at least undertaking 100 stationary cars does make you glad you aren't wasting too much time.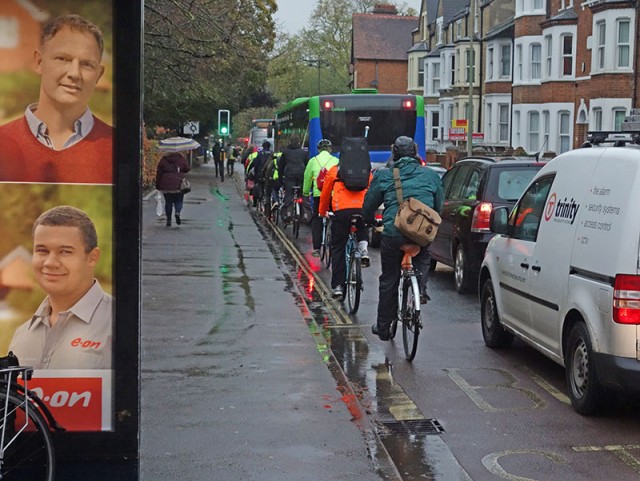 The smiling E-On add in the bus stop where I was taking a few photos.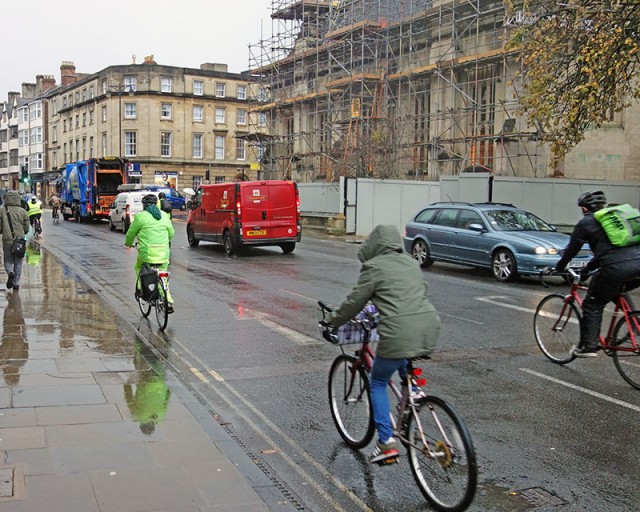 Commuters in the usual mixture of clothes. Wet jeans are a bit of a pain though.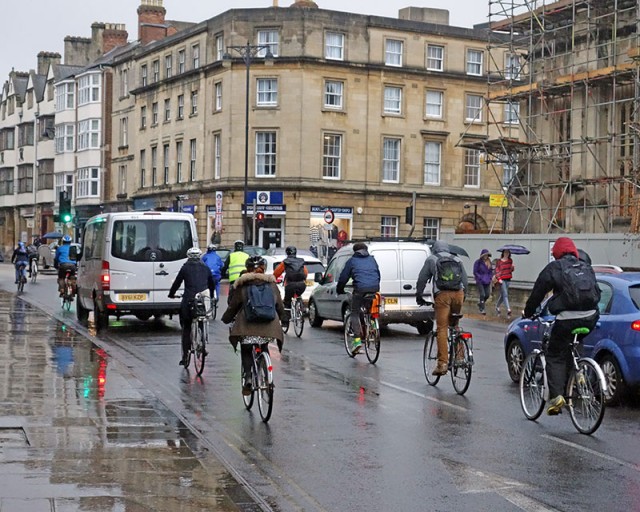 On the high street. 
Reflection in the puddle.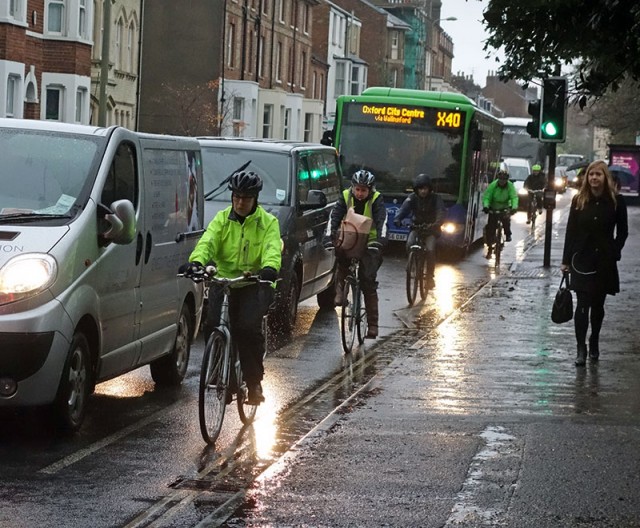 The camera exaggerates the effect, but when it is grim and grey, bright jackets do stand out. Look how the third cyclist blends into the road.
I'm glad Chris Boardman did his BBC piece wearing normal clothes. But, there are times when you need to be seen.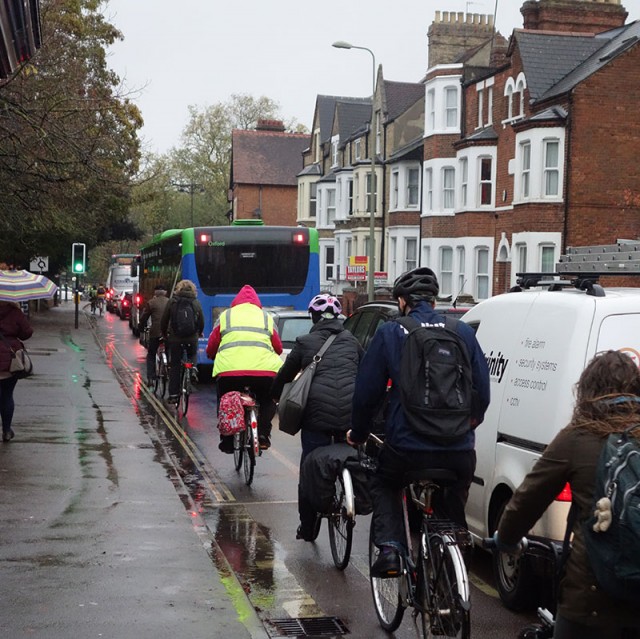 The middle cyclist really stands out compared to the black clad cyclists.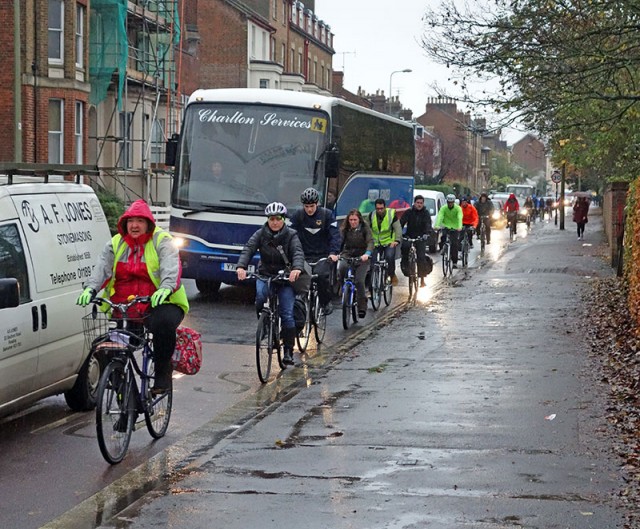 Patiently edging forwards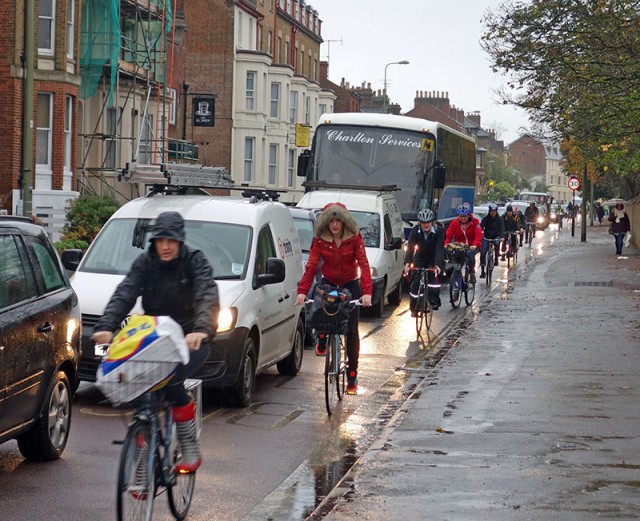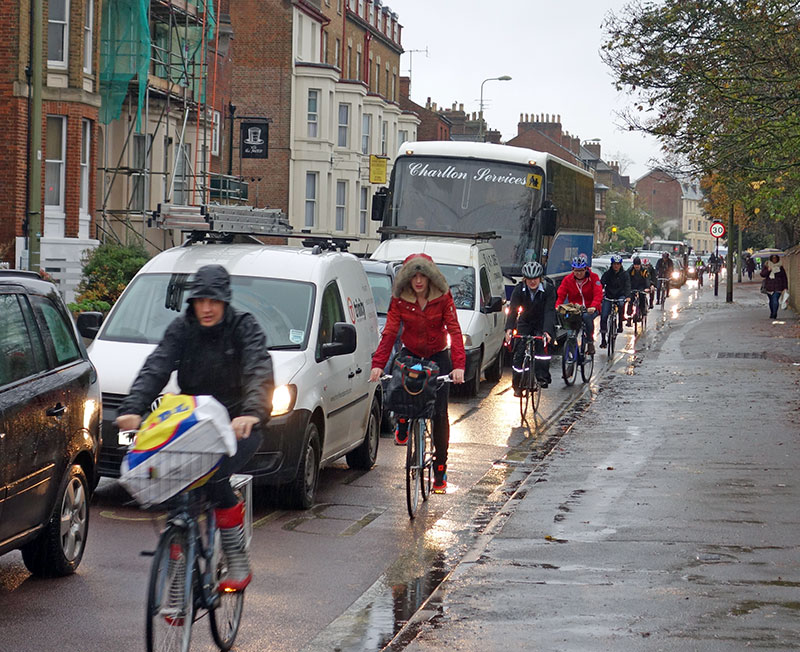 I went shopping at Lidl and all I got was this pair of wellingtons.
Not sure about that duffle coat it does seem to block sideways view, which you ant need. A good old fashioned cycling cap can keep the worst of the rain off and fits under a helmet.
Related