Cycle path over Donnington Bridge offers a rare segregated cycle way for people to cycle without having to ride with traffic.
No near misses here.
At rush hour, there is heavy congestion on this road. The cycle path offers a convenient way to beat the traffic jams.
A fair number of cyclists use this path.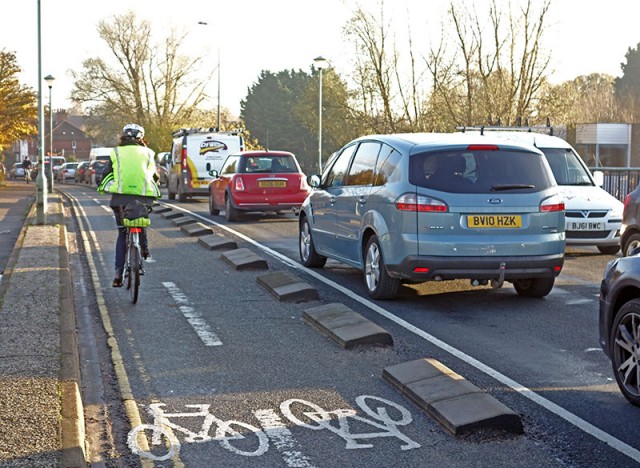 Quicker by bike.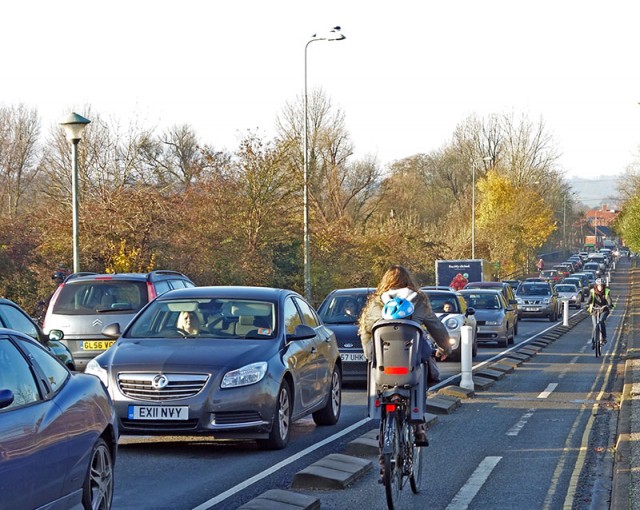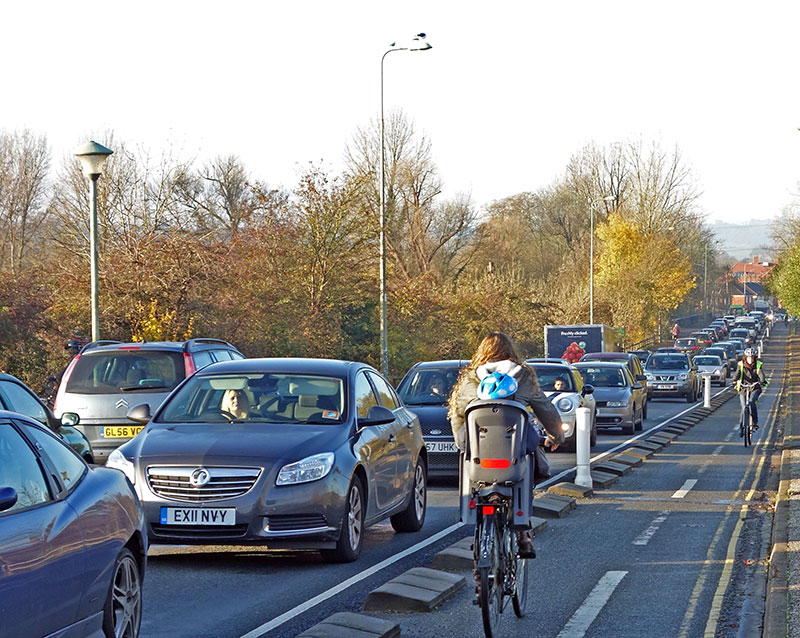 The cycle lane is often used by children and people getting to school. It also helps that there are quiet cycle paths by the river and other back roads which connect a local school.
Cycling along. 
It's a good feeling to go  past stationary vehicles.
An integrated cycle path – another rarity – when the path ends, there are decent options, you aren't immediately thrown into fast moving traffic.
I don't understand the attraction of sitting in a traffic jam.
Quicker with one leg.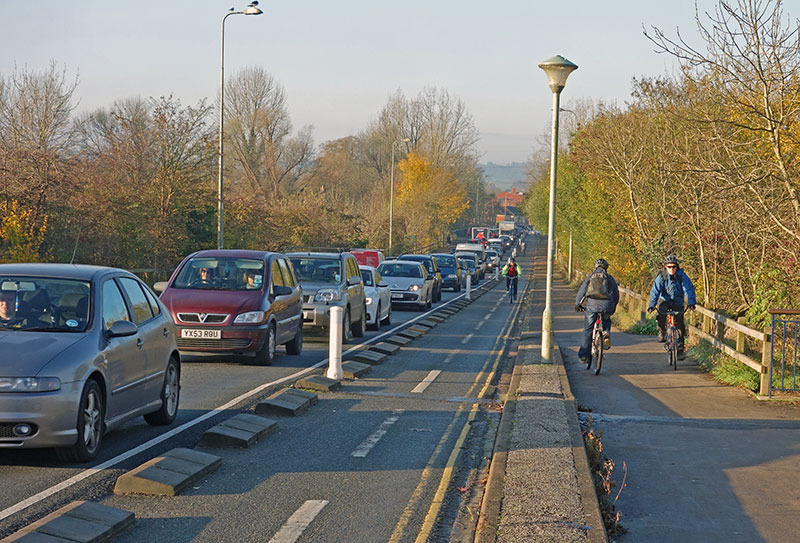 Although, it is surprising how many still use the pavement.
There is also a (non-segregated) cycle path on the other side of the road. This is good because of you're on that side of the road, you don't want to have to cross the road, just to use the cycle path. Still, it is often too narrow because wide cars spill over into the cycle lane. It's a shame it's not a foot wider.
Cars often follow suit, if one person moves into cycle lane, everyone else tends to. This is quite an inviting sight for a cycle commuter.
A frosty scene on Donnington Bridge.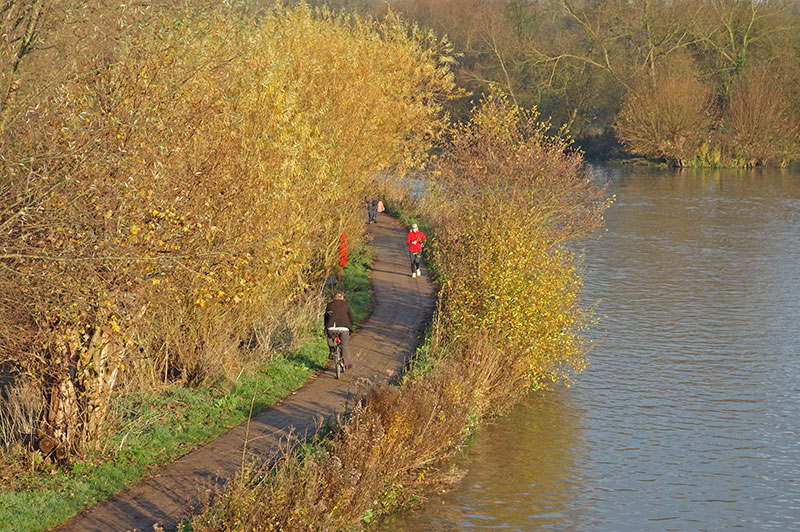 The cycle path by the River Thames, which offers a traffic free way into the centre of Oxford. Just a shame it's very bumpy and often muddy. But, it offers great views of Christ Church Meadow
Related