Kirkstone pass is the highest major road (A592) in the Lake District. It reaches a height of 1,489 feet (454 m) and affords great views of the surrounding lakes. There are three different routes to the top of Kirkstone Pass, each offering there own challenges. The hardest is 'The Struggle' which takes the shortest route from Ambleside to Kirkstone Pass. It is the shortest in distance but the steepest and requires over 400 metres of climbing. The other two ways, on the main road (A592) are less steep, but make good long challenging climbs.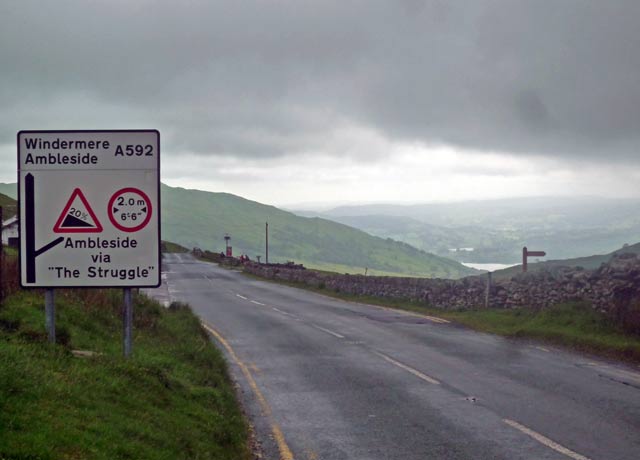 Ambleside to Kirkstone pass via 'The Struggle'
Net height Gain 396 metres from Ambleside.
Max gradient 24%
Distance 4.8 km
Avg Grade 8.2%
Max Gradient: 20%
Total Elev Gain 403m (including descent)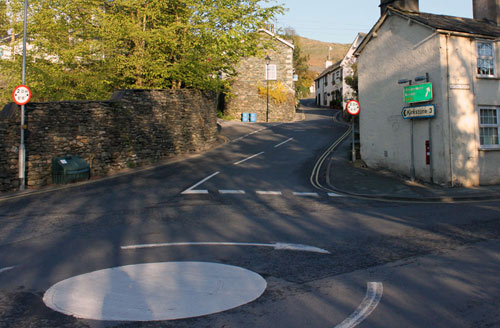 From Ambleside, the road soon becomes very steep around swooping corners. The road surface here is very smooth (it was recently replaced), but it doesn't make it an easy ride. For a considerable distance, the gradient is between 18%-20%. It's a real lung breaker.
Yesterday there was a huge surge in interest for Kirkstone Pass 'The Struggle' It was a great joy to see the professional peleton really struggle up the Struggle. In Belgium you may get many 20% climbs, but at 4km long, this really split apart the peleton.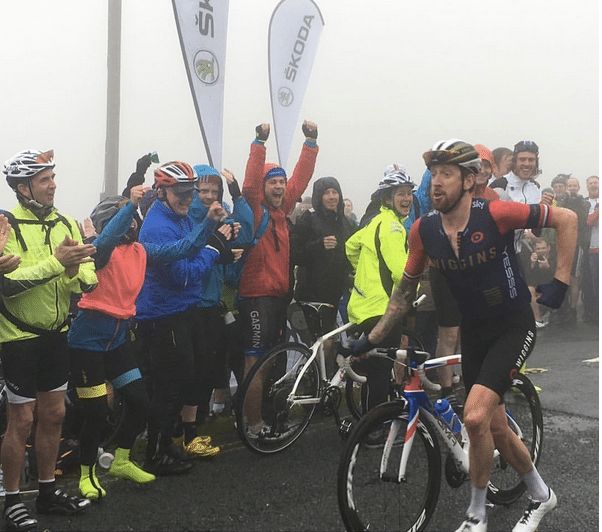 Bradley Wiggins was captured 'walking' up the last part of the Struggle, perhaps a slightly mischievous nod to Froome's running up Mont Ventoux in this years Tour, but Wiggins seemed to be giving the spectators a lot of joy!
When watching cycle races on tv, my mother always asks so where's Bradley? I always say these days 'he'll be at the back having a laugh' – It's hard to explain how you can win the Tour de France, win an Olympic gold in world record time, but still be at the back of the peleton in the Tour of Britain.