Hartside Fell is long steady climb in the north Pennines. It is one of the longest continual climbs in England – rising 400m over 5 miles. It will be used as a summit finish in this years Tour of Britain, stage 5.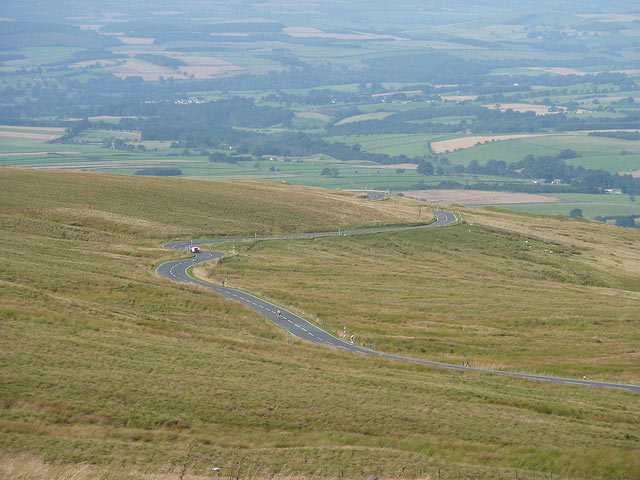 Location: A686 – North East of Penrith towards Alston
Distance: 4.9 miles
Avg grade 5.0%
Max Grade: 7.0%
Elev Gain: 400m
Maximum Elevation – 1915ft / 583m
Cat: 2
Everesting? 23*9.8 miles = 225 miles
Photos from 2015
I rode Hartside on May 4 – after Kent Valley R.C. Shap hill climb. There was a nice tailwind on that day. As it is an exposed climb, a tailwind makes it much more enjoyable. Would be hardwork into headwind. The good news is that the prevailing wind is a westerley (tailwind).
There's no real secret to the climb, it's just a steady 5% all the way to the top. Perhaps slightly steeper on final hairpin.
You get a lot of motorbikes in this part of the world whizzing past you on the way up.
BTW: if you want a real test, Great Dun Fell is about 10 miles south.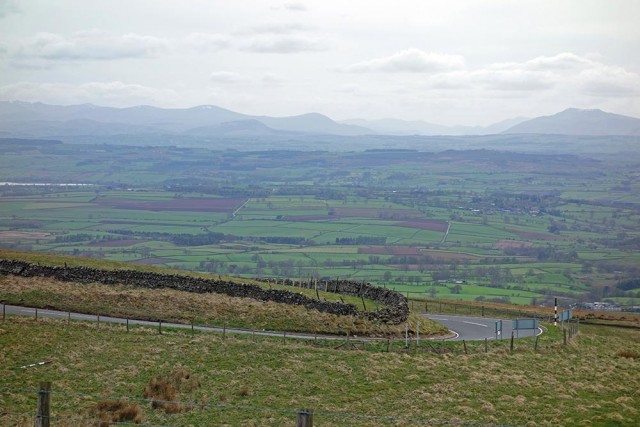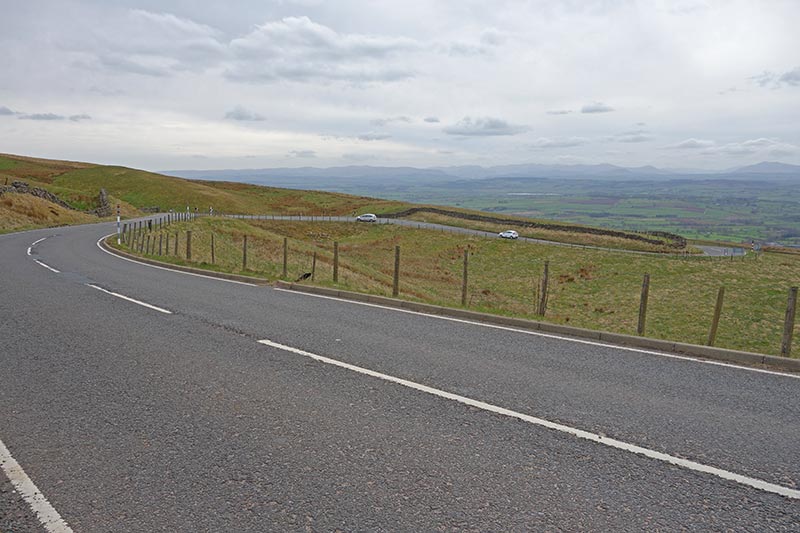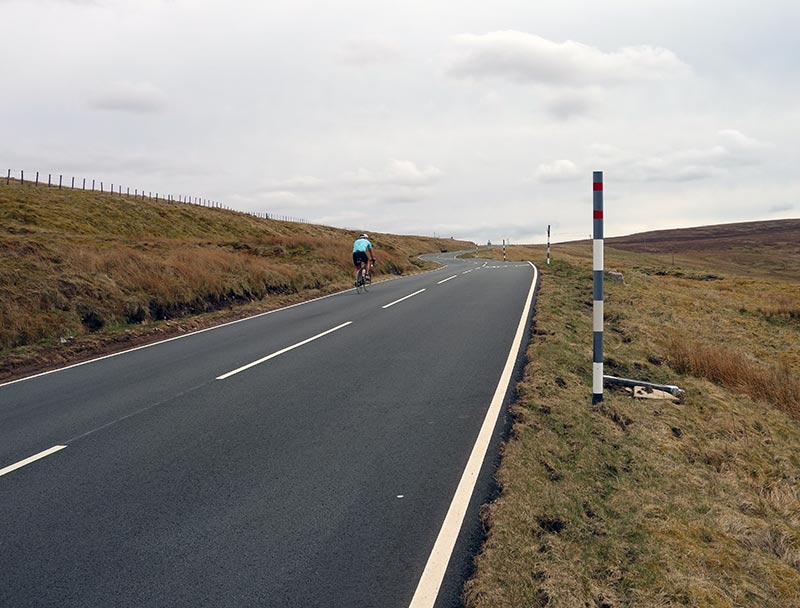 Veloviewer

Strava
Tour of Britain 2015
It will be used as a 'mountain top' finish in stage 5 of the 2015 Tour of Britain.
Related Climbs
100 Climbs
100 Greatest Cycling Climbs at Amazon.co.uk
100 Greatest Cycling Climbs at Waterstones