I'm slowly working through the 100 greatest climbs. Today is Rowsley Bar a few miles south east of Bakewell in the Peak District. I have only ridden the top half of the climb because when I visited the road was closed! It is a great view from the top, but it is at the bottom where the climb is tough. There are many other climbs nearby, such as Beeley Moor.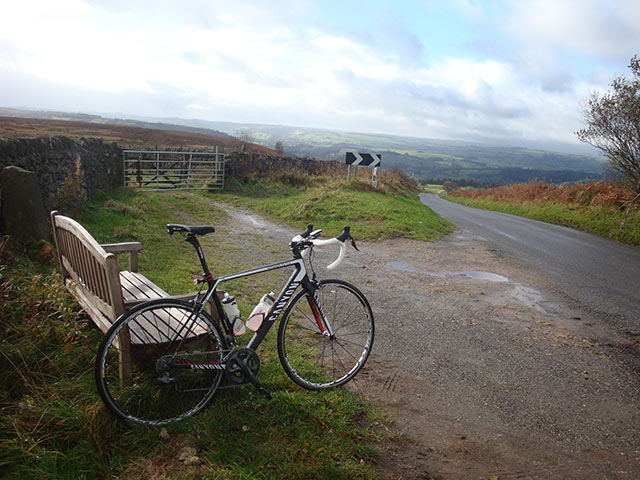 Jim Henderson gives a description of full course
"The new course started quite steadily, then went into some woods and around a couple of vicious hairpin bends, rumoured to be 1:4 at the apex. The half-way point marked the end of the hardest section and was followed by a long section of false flat, before a tricky sting in the tail where the road kicked up again for the final 400 metres or so. All was on a minor road which was closed to traffic."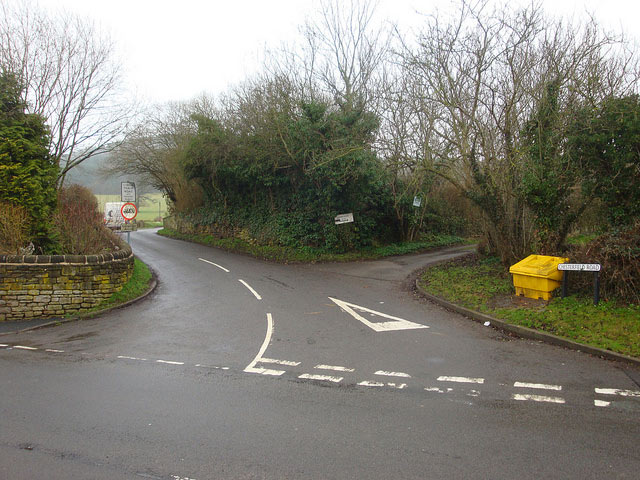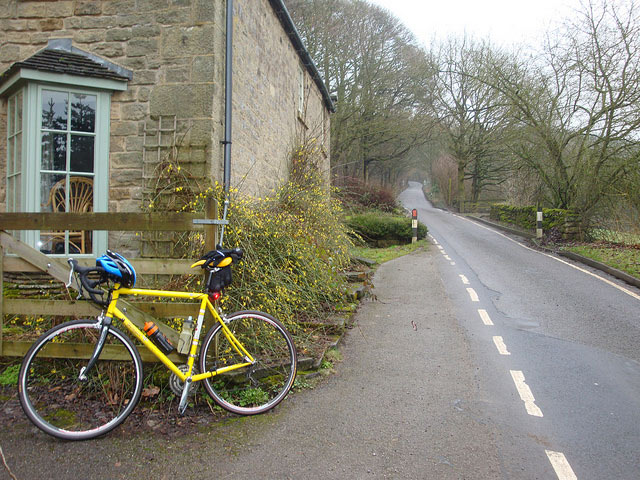 Rowsley Bar – National Hill Climb Championship 1997
In 1997, the national hill climb was held on Rowsley Bar, promoted by Matlock CC. Stuart Dangerfield took a fifth national title. He joined Chris Boardman and Daryl Webster to win the national 25 and national hill climb in same year.
Jim Henderson was second, after winning the University Championship the previous day.
The top three all rode fixed- Dangerfield 42*21 – 54 inches. I don't think you would get many people riding fixed on Rowsley Bar these days.
Top 10
| | | | | | |
| --- | --- | --- | --- | --- | --- |
| 1 | 120 | Stuart Dangerfield | Wheelbase C.C. | 3-01.1 | 5-12.8 |
| 2 | 110 | Jim Henderson | Oxford University C.C. | 2-58.3 | 5-19.3 |
| 3 | 115 | Jeff Wright | North East R.T. | 3-00.0 | 5-22.9 |
| 4 | 95 | Tom Anderson | Holme Valley Wheelers | 3-05.5 | 5-28.1 |
| 5 | 105 | Mark McKay | Ambrosia Desserts | 3-02.2 | 5-41.7 |
| 6 | 85 | Bill Moore | Leo R.C. | 3-15.5 | 5-44.9 |
| 7 | 90 | Brian Green | Oldham Century C.C. | 3-08.1 | 5-48.2 |
| 8 | 65 | Richard Taylor | Team 120/80 | 3-13.1 | 5-53.4 |
| 9 | 86 | Andrew Jackson | Cleveland Wheelers C.C. | 3-22.0 | 5-56.3 |
| 10 | 106 | Mark Green | Chesterfield Coureurs | 3-14.7 | 5-58.7 |
Cycling Weekly Report
Veloviewer

 location on map

Strava
Related Pages