So far this season has had a bigger training load than previous years. This wasn't really a conscious decision, it just kind of happened. Quite often in previous seasons, I've taken 1 or 2 months off due to injury / accident / other reasons. There's no major harm in taking 4-5 weeks off – you just take longer to get to your peak form. But, this year, I've been able to have more time to train and no major breaks off the bike. I think two weeks in hilly Croatia helped quite a bit.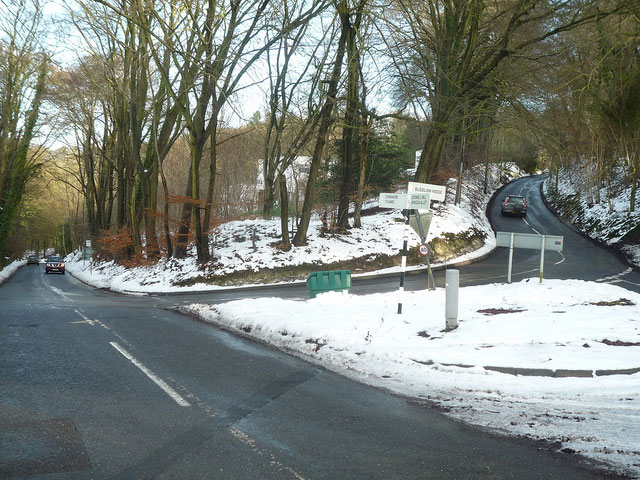 I've quite enjoyed this winter's training. The higher load and mileage gives a good sense of fitness. When you get used to a higher training load, you feel recovery can be quicker. I don't think I could have managed this kind of training load, when I started cycling – it can take several years to keep building up a base aerobic fitness and basic muscle strength. But, very unscientifically – progressively higher training loads, do seem to help make you go faster. Perhaps there is a bit of good luck in getting the right kind of training load too.
At this time of the season, I'm conscious of not getting carried away too early. There is still a long time to go to the last weekend in October. But, I can get easily 'bored' of just doing steady rides. By February I was itching to get back into going up hills fast. I enjoy hilly rides in the Chilterns more than anything. Going along the Chiltern ridge going up whichever hill you fancy (and hasn't got traffic works). There are plenty of good hills to choose from – Whiteleaf, Kop Hill, Aston Hill (A40) Kingston Blount, Chinnor, Britwell Hill and more.
Still, the hilly interval rides have a different feel to September / October. I'm not training to exhaustion or really pushing it. There is often a thought in the mind, to hold back a little. Allow room for greater intensity later in the year. But, I'm looking forward to Buxton Mountain time trial in a couple of weeks, so this week has been a bit heavier than usual.
Sweet Spot
Another type of training which is good for time trials is to ride in the 'sweet spot' (I often call it the sweat spot – more from lack of ability to spell properly than offering a redefinition of training terminology) One definition of the sweet spot is moderately hard – perhaps 10-15% less than what you could maintain in a 25 mile TT. 85% of your FTP (Functional threshold Power). Perhaps there are different definitions, but for me it requires quite a bit of concentration to keep a weighted power output around 240-250 watts (compared to a current FTP of roughly 305)
I haven't done many 'Sweet spot' rides this year, because for a long time I've been doing hilly rides or recovery rides. But, I've just started to incorporate them into training. The hope is that they will be particularly effective for improving endurance in 50 and 100 mile TT, without creating excess fatigue. This week was:
Sun – 23 miles race
Mon – 30 mile steady / recovery ride
Tue – 74 miles in Chilterns with about 10 big hill climbs
Wed – 25 miles recovery
Thurs – 2-3 hours of sweet spot, with last hour probably tailing off power.
Fri – rest
Sat – 1.5 hours steady pre-race ride
Sun – Hemel Hempstead race
That's been a fairly typical week recently. Maybe next week, I will have a mild tapering week, with less volume.
Related