The national hill climb championship in 2006 was held on Peak hill, Sidmouth in Devon.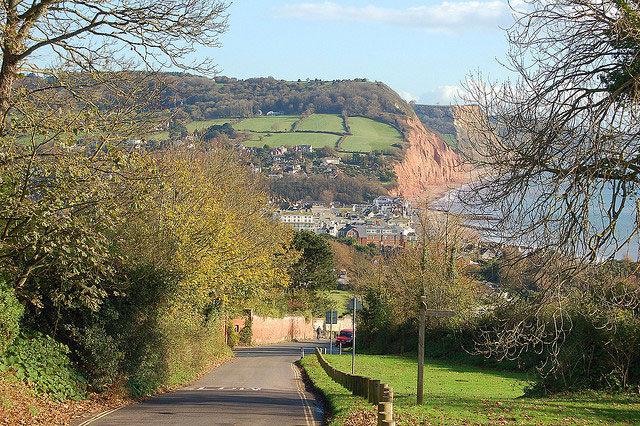 James Dobbin (Arctic Shorter Rochford RT) won the championship in a time of 4.44. A big winning margin over 2nd place, David Clark Nippo KFS 5.07. 3rd was 2004 national champion Jonathan Dayus (Arctic Shorter Rochford RT)
1st women was Ann Bowditch 6.41, Science in Sport. Lyn Hamel was 2nd women. (7.02) 3rd  Jane Kilmartin 7.05 (London Phoenix)
The best junior was Luke Rowe 5.42 Glendene CC-Bike Trax (17th overall) who just finished ahead of Alex Dowsett 18th overall (5.44). It goes without saying that both juniors went on to even greater things than 17th /18th in the national hill climb championship.  James Gullen (Scarborough Paragon was 62nd) (2nd in 2013). There was a very young Hugh Carthy in 89th place (4th in 2013).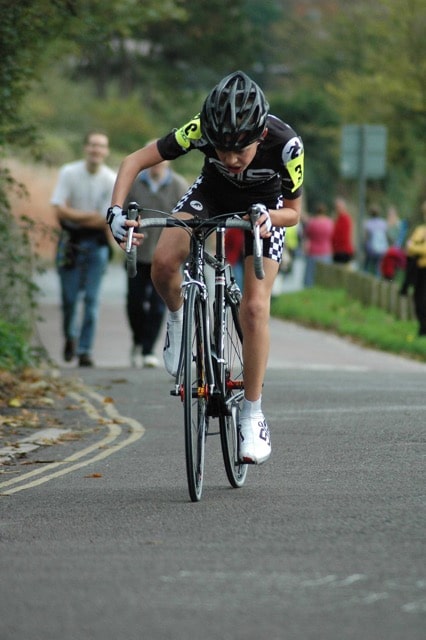 My race
It was my second national hill climb championship and I finished 7th, which was a good result after little racing or training throughout the season. In 2006, I did a couple of time trials, and two hill climbs. They were Streatley HC (Reading CC) ,and Brighton Mitre hill climb – where I won the second leg on Shoreham in a time of 7.21.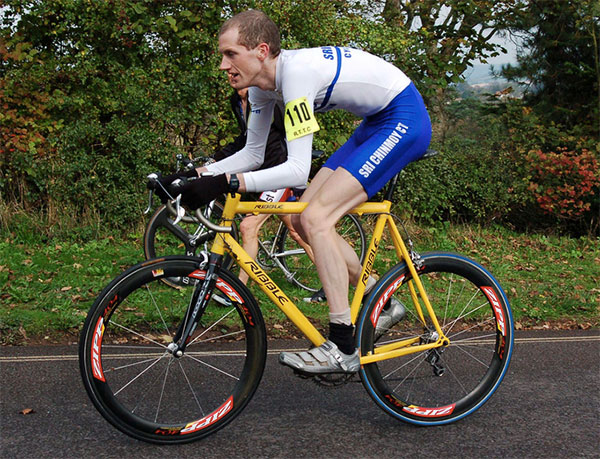 I remember it was a good day. Warm, sunny, dry. I think I paced it relatively well, going quite well on the steep second half. In those days, I never rode a climb before racing, it was a question of starting off and hoping for the best.