PJ wrote an interesting post – Taking the bike for a walk
In response to a Guardian article – Is it OK to get off your bike and walk up a hill?
Since hill climbs are close to my heart – I can't resist chipping in.
The truth is I'm torn between conflicting emotions.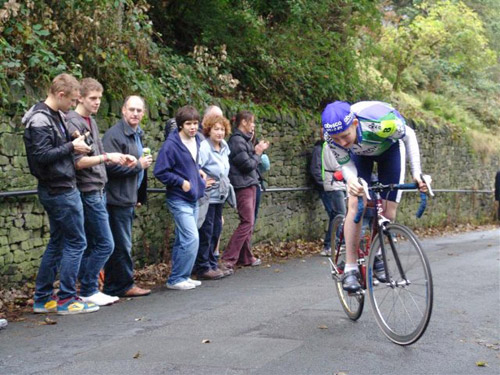 On the one hand is the hill climb chimp, with a thought process like:
> "It's better to die on a hill than surrender and walk up. The modern generation is too soft with its compact chain sets and granny gears. We should recreate the hill climbs of old – 12kg steel bike, fixed gears and the one who gets furthest up the hill without falling off – wins. That's proper cycling – not this modern, get off and walk if you feel like it nonsense.
The other chimp in me is the more reasonable, rational, politically correct version.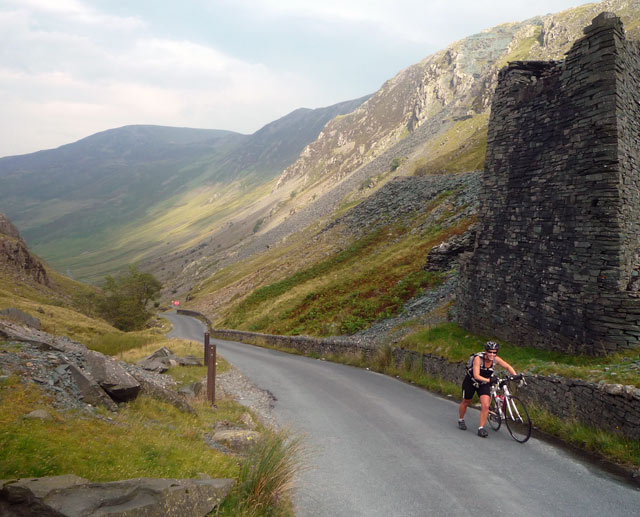 >"Of course, there's nothing wrong with walking up a hill. If it's too steep, why not walk? We don't cycle just for pride. Why risk damaging your muscles by overstraining? If you get caught out with a steep gradient – take a moment to enjoy the view, take it easy and just try to bring more gears for next time. Even pros can have to walk up hills at times. Only a man's foolish pride would keep him chugging away up a 25% slope at 3mph – just so you can tell yourself you did it. It's not as if anyone is there to judge you. And if they do judge you, so what?" Cycling is not a perpetual race and competition – it is something to enjoy.
I'm not sure which chimp I prefer. You can pay your money and take your choice. But, ever since I took up cycling aged 13 – I can't ever think of a time I have ever had to dismount and walk up a hill – even though I have come perilously close. Though it is quite possible I have got off and walked in the past, but somehow the memory has slipped quite out of my mind!
The worse hills for nearly walking were:
Wrynose pass – a seeming unrelenting 20-25% into a headwind with lowest gear of 39*25
Bushcombe Lane – the same over gearing on a  hill which proved much more difficult than I ever imagined could exist in the south of England.
Hardknott Pass – 30% wet and slippy. I had to go really wide on the hairpins. I particularly 'liked' that feeling of falling over backwards because the hill was so steep. Brilliant.
The problem is there really is part of me, which enjoys that feeling of not knowing whether you are going to make it to the top. Usually when cycling you are in control. But, when you go up a 30% slope in the wet, you really feel at the mercy of the hill climb gods. It becomes a delightfully surreal challenge as to whether you can make it. In every case, I can't resist giving it absolutely everything to avoid stopping and getting off and walk. From a rational point of view, it would have made more sense to walk the last bit of Wrynose Pass. I didn't have anything to prove to myself or other people – by cycling at 3mph and 30 rpm and straining every sinew in my back. But, I did enjoy the ride more because I  made it to the top without walking. Whenever I think of Wrynose Pass, I look back with fond memories – of the day when I killed myself to cycle to the top.
That's essentially what 'we' like about cycling – we want it to be hard, we want it to be difficult. The steeper and harder the hill the better. 100 Climbs has become a cycling phenomena. Hill climbing has never been so popular. This may leave you mystified. In which case, you will probably be much happier to take a breather, enjoy the view and walk when needs must – and don't pay any attention to anyone who tries to tell you differently.
But, for me the hill climb chimp is a difficult beast to contain and I can't wait for a better weather to go back up to tackle Hardknott Pass, Rosedale Chimney and the rest.
 Related