After being blown away by stage 1, we had the good fortune to have a second bite at the cherry. Yet again the world's biggest cycle race was passing over God's own County and straight over many of my old training roads. It felt too good to be true, a weekend of cycling heaven.
The French Gendarmes looked pretty serious. But, the British police were really enjoying themselves. It will remain an abiding memory watching a police car go up the climb with the theme tune to "Last of the Summer's Wine' blearing out of the windows with four policeman giving high fives!
Family and friends came from all over the country – they had a field day. If you want to be seen on TV bring a flag, like this Irish flat. I was on TV twice! though you can't see much of me. I was too busy taking photos. That's another dilemma of watching the tour do you concentrate on cheering and enjoying or do you try and capture something?
Back of peleton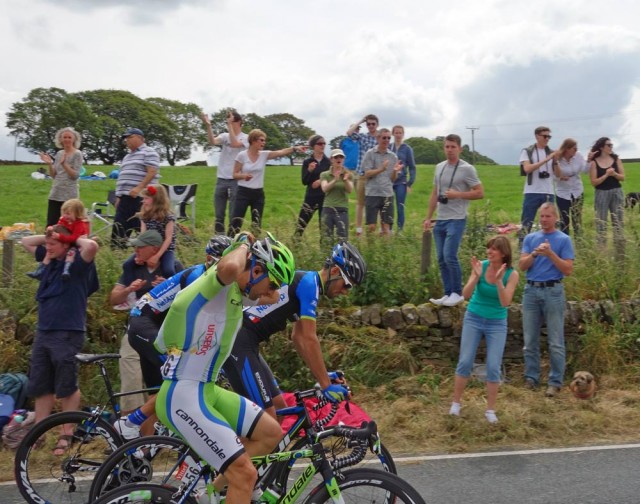 Water carriers – I wouldn't want to carry that weight going uphill.