It was a really great day watching the Tour de France in Yorkshire.
Despite near saturation media coverage, I still find it difficult to get my head around the notion that cycling in the UK is mainstream. But, today it was all about cycling. It was surreal cycling along roads I used to train on with virtually no cars, just hundreds of other cyclists. Even when I did see a car, they were kind, courteous and patient. I know it won't always be like this, but it was something to experience for a day.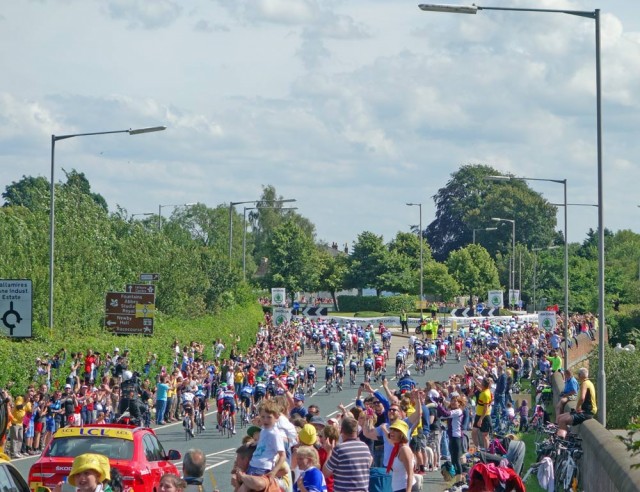 Even at the best of times, it seems cycling in Britain is something to be tolerated – 'OK, you're a cyclist but can you please keep in that segregated cycle lane, thank-you very much'.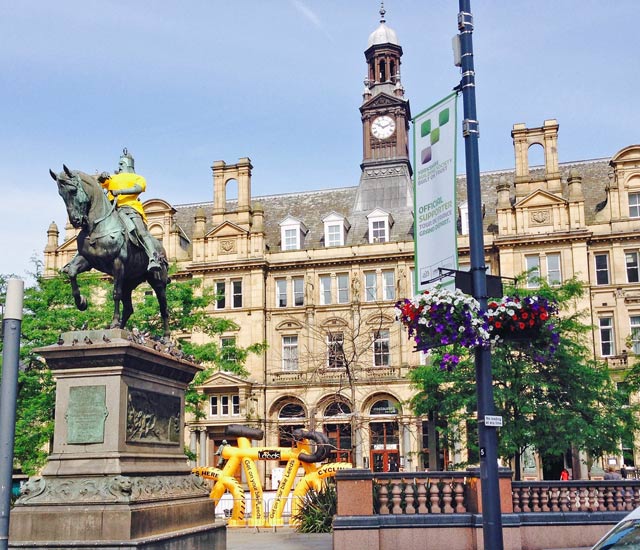 I'd never thought I'd see the day, when my county of birth (1) would come to a virtual standstill to give 100% attention on a cycle race passing through. Such enthusiasm and excitement I haven't seen since the 2012 Olympics (and that was pretty special). I went to see the Olympic road race in the centre of London, but to be honest, the Tour de France is on a completely different level. The Olympic road race was just one of many unbelievable events – The Tour de France demands and fully receives centre stage. They don't fly 60 French gendarmes in, just to taste the local Wensleydale Cheese. It is all a bit surreal, almost unbelievable. I think many in Yorkshire are proud that we've helped add something quite significant to the Tour de France.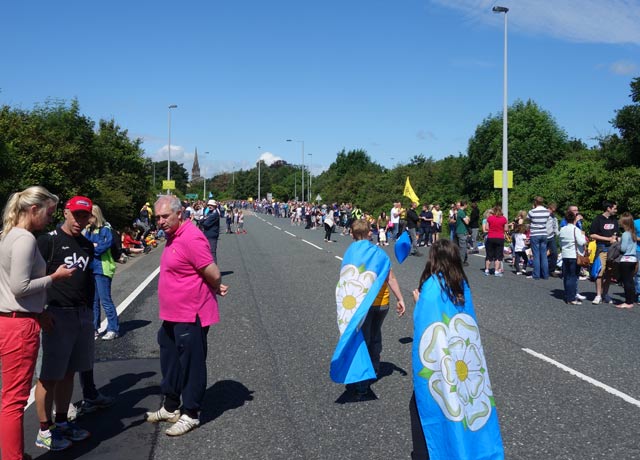 I thought I'd take the train into Ilkley four hours before the race was due to pass by. I couldn't get the train because it was full. This is a 600 capacity train running four times an hour. I've never seen a full train at Menston before. I walked home and got on my bicycle.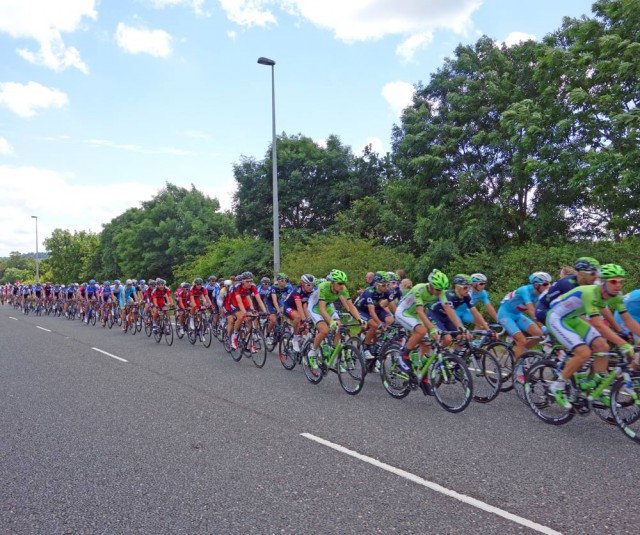 The Peleton in full flight
I went to watch in two places.
First up was Burley bypass. A few miles from my parents house in Menston. Normally 10km from the start on a flat stage, and spectators are pretty thin on the ground – even at the Tour de France. But, this was the day for everyone to be there. I met some old friends from Otley CC. My whole family had turned out to support the race.