I was impressed with the quality of the London Surrey Classic – This is exactly what you hope from a one day classic. Big splits in the fields and an increasingly small group contesting the finish. It makes it a game of cat and mouse, decided on the smallest of margins.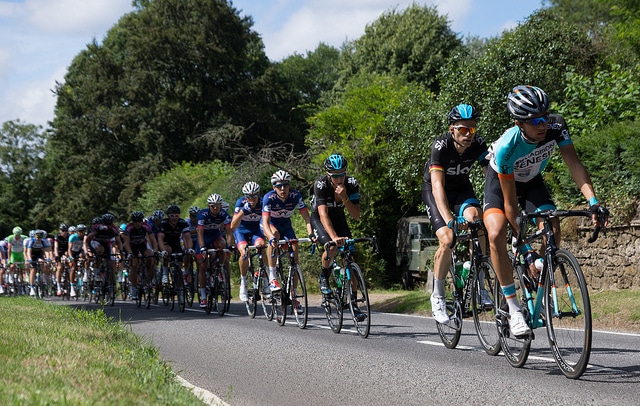 Philip Gilbert was undoubtedly the strongest of the riders on the hills, but his last dig in Wimbledon was not quite enough to drop the remaining five. It was fascinating seeing the three of Swift, Blythe and Cannondale rider trying to reclaim the 50 m gap to Gilbert and Alaphillipe upfront. Such a small gap, so agonisingly hard to close.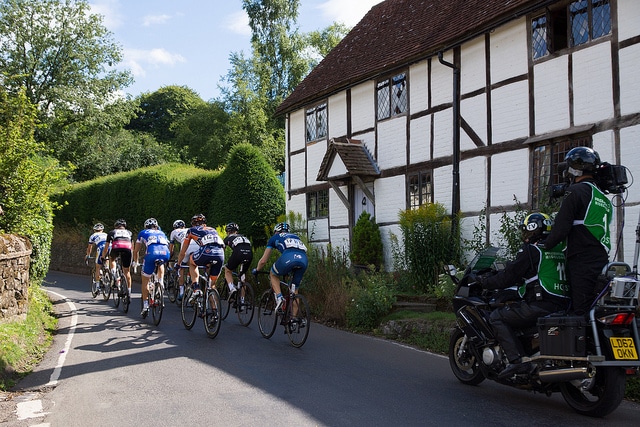 One more hill and Gilbert probably could have gone onto win. But, the pan flat finish into the Mall suited the British sprinters and it was the NFTO rider, Adam Blythe who led out a long sprint to get their first.
A perfect finish from a British point of view. Blythe and Swift – 1st and 2nd. Russell Downing in the top ten, plus the rare sighting of Wiggins and Stannard lead a fragmenting peleton 60km out.
If the course had been flatter, it would probably have been a big bunch finish. If it had been even hillier, it wouldn't have necessarily been more exciting.
Epic Rain conditions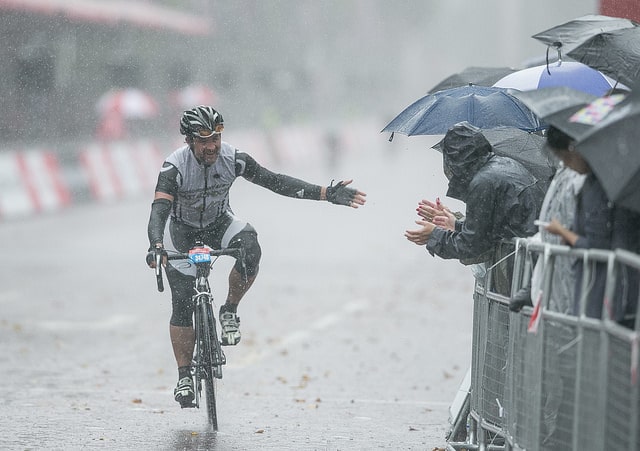 It was a day of epic rain conditions. Up to 25,000 amateurs braved the inclement weather and muddy roads.