In cycling, it is good to know where to spend your money. For example, with –  Shimano 105 v Shimano Dura Ace – there is very little difference in quality, but a huge difference in price.
But, when it comes to cheap cycling shorts vs good cycling shorts – there is a huge difference in quality of the product, the enjoyment of your ride and even can affect how many saddle sores you get. (see: tips for avoiding saddle sores)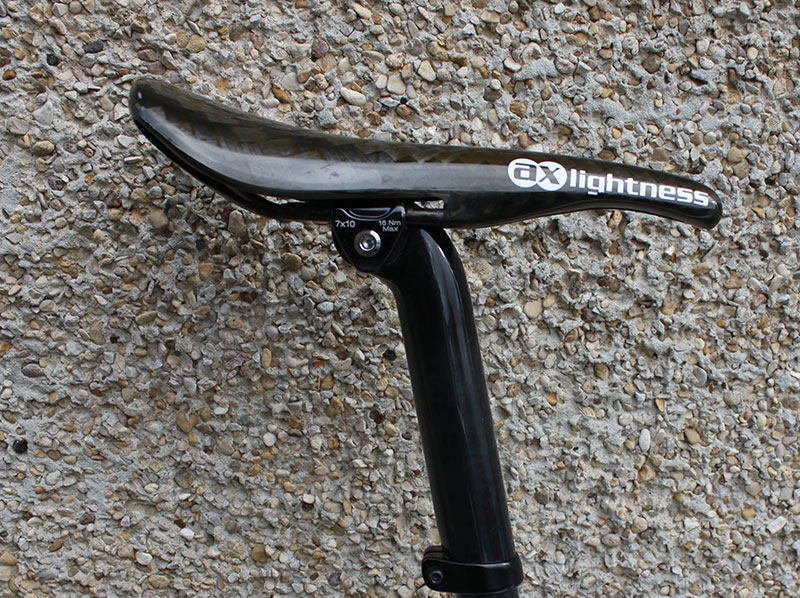 It is ironic that I often end up buying the most uncomfortable looking saddle (69gram sheet of carbon fibre) and then rely on a good pair of padded cycling shorts to make the ride bearable.
– Throw away the cheap cycling shorts. Last November I mentioned how I made myself throw away several pair of cheap cycling shorts. They are not worth using because they gave saddle sores.
A good padded cycling short is one of the most essential ways to get a more comfortable ride, especially for anything over two hours.
Over the years I've tried quite a few cycling shorts. For quite a few years, I've ridden some Impsport custom made ones for my cycling teams like Oxonians and Sri Chinmoy CT. Unfortunately, Impsport do not make the best cycling shorts. They are not as bad as they were (and they may continue to get better). But some of the earlier models were virtually unrideable with the chamois inadequate, and in the wrong place leading to chaffing. Unfortunately, this wasn't just my experience, but also that of a team-mate. I haven't tested other types of custom made team kit. I've heard people speak relatively highly of Endura. But, it is always a little bit of a gamble ordering custom made shorts, when you can't test them until it is too late.
A few general comments about cycling shorts
Bibbed shorts are more comfortable than non-bibbed. It is much easier to keep them up without the feeling of elastic around the waist. They also seem to stay in position much more easily. I do have a few non-bibbed shorts, but, when getting in and out of the saddle, they tend to move around, which is mildly irritating.
All shorts become more comfortable when you are used to cycling. Getting used to spending hours in the saddle is like anything else, you develop tolerance over time. If you're new to cycling, even spending £200 on some shorts may still leave you feeling pretty sore after a seven hour sportive. If you're used to spending hours in the saddle, you will find all shorts more comfortable.
Keep Clean. I'm sure this doesn't really need saying, but, you want to wash shorts after every ride. Try to avoid hanging around in sweaty shorts after a ride too. On tour, you can handwash shorts pretty easily. (Some pros used to insist on hand washing so they could be sure it didn't get mixed up with other laundry which could potentially pass on germs)
Don't Wash at Too High Temperature. On one holiday in US, I took my laundry to a US washomat. After washing at presumably very high temperature, the lycra was stretched to almost indecent proportions. I had to throw away the see-through shorts before getting into trouble. Don't ruin a good pair of lycra by washing in very hot water!
Some Chamois cream can help keep the insert padding soft. Useful for long rides, though most synthetic chamois are pretty good at staying soft.
Shorts I can recommend
Assos T607

This is a cold weather range of shorts. It is suitable for many months of UK weather – apart from hot days, and very cold.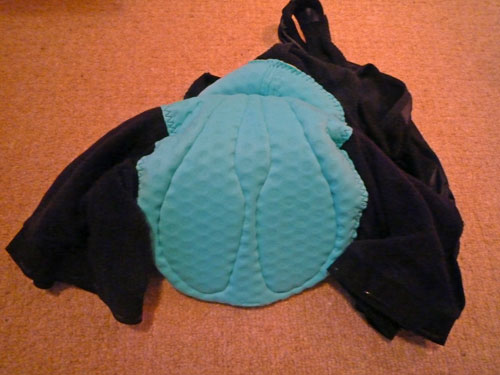 Assos have a reputation for producing the best, (whatever the cost). These shorts certainly looked intriguing with their dimpled padding. The padding is quite substantial and feels very soft when put on. It does feel different to other shorts because of the air flow and space in between dimples. This helps to wick away sweat which is one of top ways of creating friction and discomfort. The short fits on the body very easily, it smooths away pressure and there is no feeling of tightness or discomfort. Also, I never felt any seems which I often do on other shorts. For long rides, it is substantially more comfortable and does make a real difference.
It comes with a warning that the material is more delicate. It is not bullet proof and may not last. It suggests careful use, hand-washing – it even gives instructions on how to pee whilst wearing the shorts. However, I've had them for two years and after considerable use, there is little discernible sign of use. There is a little fraying in the padding, but it is not a problem. I will be fairly confident of getting a substantial amount of wear to justify the cost.
Overall, these are a very good short. Excellent comfort and design. A good investment for those who do longer rides. See: full review of Assos T607 F1 Mile
Assos Uno
I also bought some Assos Uno for £110. These are a cheaper version to the T607, but still offer great comfort. They are ironically, the 'starter' version of Assos premium short range. Again, I've used for over two years without any obvious sign of wear and tear.
F1 Assos Uno £110 at Chain reaction cycles.
Specialized RBX Expert Winter short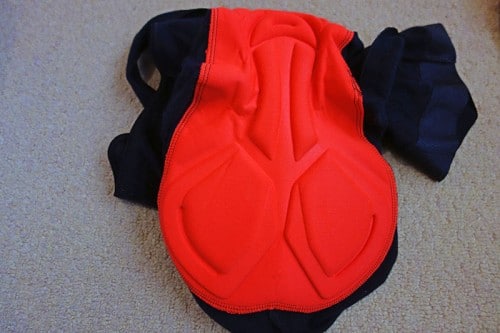 I recently reviewed the shorts here. Half the price of Assos, they offer a good comfortable use. I've used for the past couple of months and it has been comfortable. The only thing I have noticed is the lyrca which comes into contact with the saddle has begun to 'bobble'. But, they fit well and offer a good degree of padding and support. There is a noticeable difference with the Assos. But, at £60, they are good value.
DHB classic shorts RRP £49.99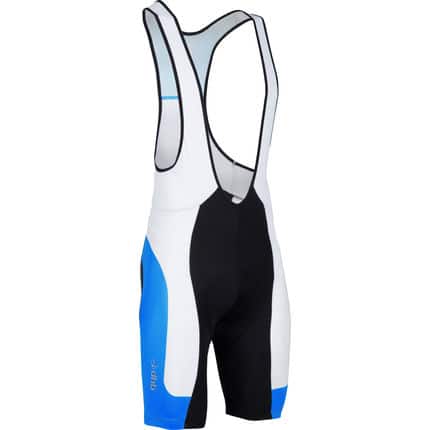 For a mid-range shorts which still gives a good riding experience. The DHB shorts offer good value.  You might be able to pick up for less than £30. There is no cost of buying a 'branded' name, which can add extra on to the final price. The classic shorts are thin lycra, they also do the DHB Vaeon Roubaix padded shorts for extra insulation and riding in cold weather. Overall a no fussy, comfortable pair of shorts.
DHB Classic bib shorts – £37.49
DHB Professional ASV Bib Shorts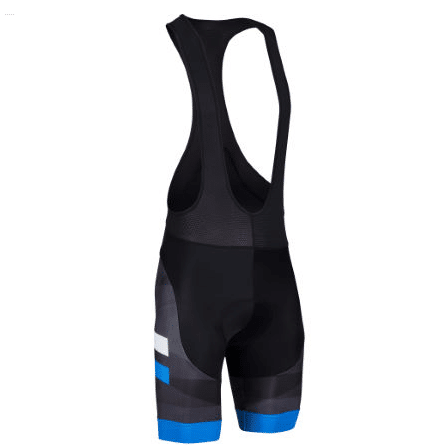 I received these a couple of months ago, and have been wearing on training rides – up to four hours on time trial bike. I am pretty impressed with the comfort of the shorts.  The padding looks relatively thin, but after four hours everything feels pretty good, no discomfort at all (I use dash saddle) The product description says it has high density foam with good air ventilation.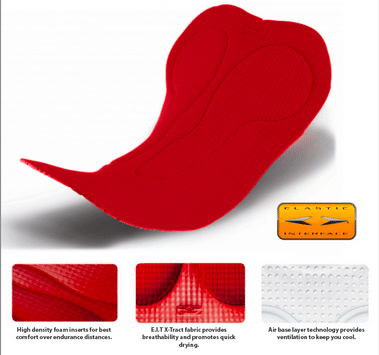 On the outside they look pretty good. They are close fitting to legs, without having strong grippers which leave marks on the skin. I got size L which is pretty good for 6″ 3′
Only weighs 210g
A lightweight carbon fibre mesh bib construction to keep cool. To be honest, in England I rarely overheat when cycling so haven't been able to test this out, but I can believe it is very lightweight and cool.
DHB Professional AVB shorts at Wiggle list price £64.99 – £57
Conclusion
I have ridden quite a few shorts over the years. For short training rides, I tend to ride mid-priced shorts like the Specialized or DHB. For long training rides of 3 hours plus, I 'treat' myself with the very comfortable Assos shorts. This is to extend the life of these more delicate shorts. There is also a psychological advantage of having the best shorts reserved for the longest rides.
There are many more types of shorts I haven't ridden, which might be worth looking at. Fortunately, short technology seems to have improved in the past few years.
Related