The first thing I did on getting back from Croatia was to buy a map of the Pyranees. Cycling in Croatia has given me a taste for long mountain climbs and I'm itching to travel to real mountains in the south of France. I love the climbs of the UK, but a 20 km ascent of the Col du Tormalet is a very different kind of challenge. My physiology is perfectly suited to 20km of uphill. The steeper and longer the better; it seems a shame not to use it.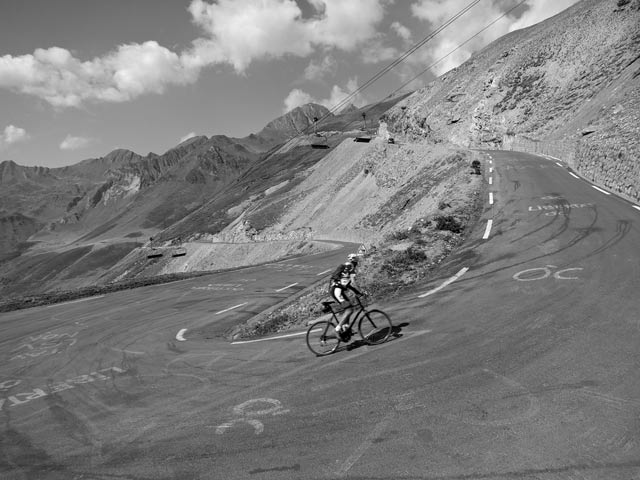 col du Tourmalet. Photo Will J
In Croatia I climbed 28,000 feet  (8,500m) and only did about 300 miles. By the end of the 'Croatia training camp', I felt I could have climbed those 7% mountain roads all day. I did more climbing in the cold weather of Croatia than I did in summer or training for the national hill climb in October.
I had my first look at the time trial calender for 2015 yesterday. I've noted down some of my favourite races. I will try and target the National 50, National 100. The over-riding goal and target for 2015 will be the national hill climb championships at the end of October. I may do a 12 hour TT, and enter the BBAR, but at the moment, I don't have too much enthusiasm for prioritising racing up and down the A50 to get those fast times.
I'm most looking forward to the hilly classics – like Buxton Mt TT. The worst clash of the season is between the Bristol South Megahilly and the Beacon Mt TT (which is now part of RTTC classic TT series). I would do the Megahilly, but the fact the Beacon is the 3rd round of the national TT series will make it a difficult choice. It may depend how I do in the first round in Buxton.
Often I start the year with the hope of setting new PBs, but it doesn't seem to be important at the moment. I am slightly demotivated that the sport has imperceptibly become a quest for aerodynamics – aerodynamics is so important because it makes such a difference. I know aerodynamics is part of the sport – but I'd rather be riding up hills than spending time and money in a wind tunnel or saving up to buy a £1,000 custom skin suit.
I do like timetrials, but also there are many non timetrial goals which come into view. Most of them involve spending a lot of time cycling up and down hills. We shall see.
Often when I start racing in February / March, you get more enthusiastic about racings. It's still very early in the season. I've had a good winter base and now it's time to think about getting the TT bike down from loft.
Related