The 2014 season didn't make the most auspicious start. Getting knocked off the bike at 30mph by a kamikaze Portuguese dog. It was a shame because cycling in the Algarve was fantastic apart from the crazy dogs. It gave a taste for long European climbs, something I'd like to do more of sometime.
From early March until late October, I've been racing fairly consistently, though the change from doing 100 mile time trials to hill climbs is as good as rest in a way.
Early season classics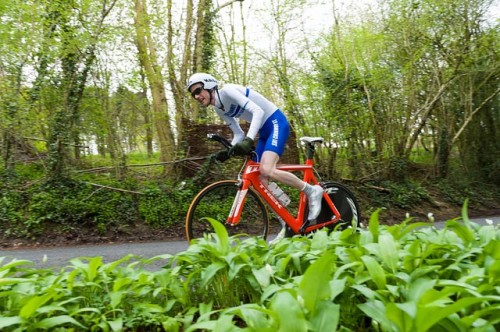 For me the highlight of the TT season are the early season hilly classics. I did the Circuit of Ingleborough for the first time and other hilly races like Circuit of the Dales. A highlight of season was doing the Bristol South Megahilly for the first time. This was a dream course for a hill climber – five long climbs of around 10%. Over 1,100m of climbing in less than 28 miles.
Placings
Circuit of Ingleborough – 4th
Maidenhead & District CC – 1st
Circuit of Dales – 2nd
Buxton Mountain time trial – 2nd
Bristol South Megahilly – 1st
National 50
National 100
Personal Bests
I seemed to concentrate on the long distance time trials this year. I set a new pb at 50 and 100 miles.
50 miles –  1.39.36 on the extra super quick A50
100 miles –  3.34.17 on the super quick E2/100
Tour de France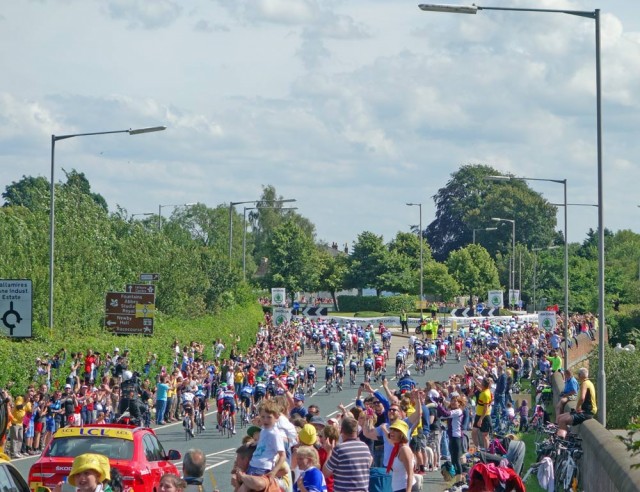 The Tour de France coming through Yorkshire  was great. A real a cycling highlight; also good to ride Cragg Vale hill climb, the week before.
Hill Climb season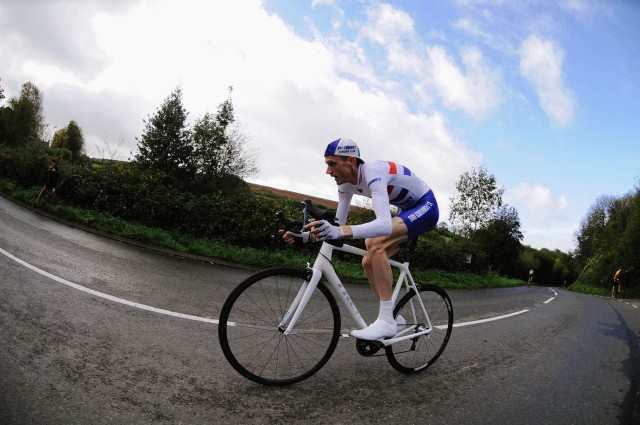 In 2014, I entered 17 hill climbs (within 14 open events). I was first in 14 hills and set 8 course records. I was in great form, but the standard seems to be increasing each year, and although I maintained, possibly improved form, from 2013 others made even bigger improvements.
Since my first hill climb in 1993, I've won 61 open hill climbs out of a total of 98 hill climbs entered. Just 2 more to make it 100 hill climbs entered!
Perhaps, when I'm old man I might reflect that I should have got more podium finishes in national hill climb championships –  but as a hill climb enthusiast, it meant a lot to ride the national jersey for a year at least.
Hill Climbs – 1st places
1993 – 0 out of 2
1994 – 0 out of 1
2004  – 1 out of 9
2005 – 1 out of 9
2006 – 1 out of 4
2007 – 1 out of 2
2008 – 1 out of 2
2009 – 2 out of 5 (1* CR)
2010 – 7 / 10 (1* CR)
2011 –  10 / 11 (3* CR)
2012 – 11/ 13 (5 * CR)
2013 – 12/13 (7 * CR)
2014 – 14/17 (8* CR)
61 – 1st places in total out of 98 hill climbs.
No BBAR?
After talking a lot about doing a 12 hour time trial and entering the BBAR, it didn't happen for a variety of reasons. Perhaps proof, you shouldn't talk too much and let the riding speak for itself. Still it's been quite a full season with 31 open events and 17 first places; it's hard to do everything. Perhaps I will get round to doing a 12 hour next year, who knows – but just at the moment, a 12 hour seems a very long distance after two months of sprinting up 1200 yard hill climbs.
Related