This is the kind of thing you only have time for when you're lying on your back with an injury. Well, I'm not quite lying on my back, but there's only so much internet browsing you can do, before you lose the will to live. So this is a recap of results from 2013 and a look forward to 2014.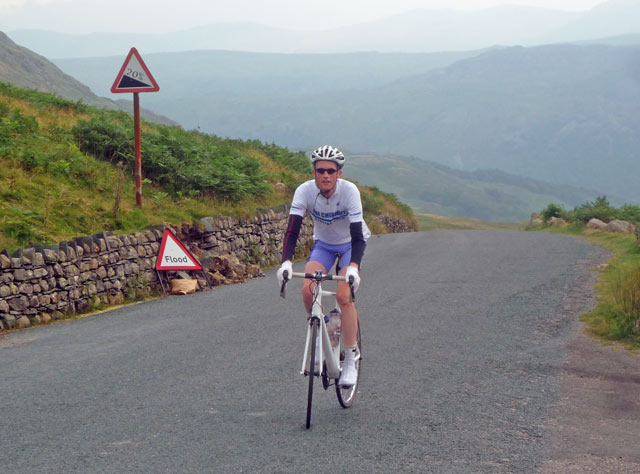 Before the hill climb season, a few things stood out.
Buxton Mt TT 1st and getting close to Stuart Dangerfield's course record.
Taking 9 minutes off my personal best for 50 miles. At the start of the year it was 1.49. In July I reduced it to 1.45 (up in Yorkshire). Then on the super-fast B50/6, it reduced to 1.41. (and it may have been a 1.39, but for a wrong turning)
I also set a pb for 100 miles in the national 100, up in Lake District. It was a good honest course, and 5th sounds pretty good, even if some of the fast guys were chasing faster courses down south for the BBAR.
I also enjoyed doing the National 50 down in Wales, where I finished 9th. I think this is the first year, I've done 3 Nationals in the same year. I hope to do more next year.
I also set a pb at 10 miles, though it was a case of shaving off a few seconds (19.02) on the superfast V718- course, at the end of the M65.
For the hill climb season, obviously winning the national title, was probably the most significant achievement in 9 years of racing. But, the season leading up to hill climb was also good fun. Setting course records on Snake Pass, Cat & Fiddle, Leith Hill, Porlock, Mow Cop, Guise Edge and finally on the Stang. 12/13 1st places was good. But, it was hill climb number 13, which was really the one that counted. I wouldn't say it's the national or nothing because that diminishes the open events. But, I'm glad not to end up with the title of 'person who won the most open hill climbs, without winning national title.'
Mileage
I did a total of 10,570 miles during 2013. The biggest month was June – 1,263. The shortest distance was Feb – 412. There were 717 miles done in races.
I don't want to calculate how many miles I did driving to races. I should just be grateful to my parents' B&B up in Yorkshire.
Targets for 2014
The stand out target for 2014 is to retain the National hill climb title on Pea Royd Lane. I think it is possible, though perhaps a little more difficult than the Stang. Setting course records on Leith Hill (3.33) and Guise Edge (3.23) is encouraging in that I reckon the winning time in 2014 will be around that mark.  I would love to have another go at Horseshoe Pass, I was 13 seconds off the course record – that would be a special one to get.
The other big target for 2014 will be to have a go (injuries permitting) at the BBAR competition. This is a long standing competition which involves getting the best time and average speed at 50 miles, 100 miles, 12 hour. I enjoyed the 50 and 100 miles this year, and am really looking forward to (finally) having a go at a 12 hour. I will also try to do the National 50, National 100 and National 25. I think it's quite possible to improve on last year's positions. I was definitely getting faster towards the end of the season.
Apart from that I will be doing any hilly races I can get to. Circuit of the Dales and Buxton hilly CC are top of the list. Also, I'm already salivating at the prospect of the Dursley Hardriders WTTA 28 mile time trial. According to sales pitch of organiser "Last year just three riders averaged better than 20 mph on a course including four severe climbs. Riders were typically 7-8mph slower than their pb for 25 mile times. This year the finish of the course includes a final climb up the awesome Stouts Hill! So that's five climbs, three of which have been used as Dursley RC club hill climbs. One thing's for sure, this CTT event will again have the "slowest" winning time of the year"
Apart from racing, I have very few goals, though I will continue to tick off any hard hill climbs in the 100 hill climb books, I have a trip to Great Dun Fell (Knock, Lake District) lined up. and I've even toyed with another trip down to Box Hill.
Results 2013
Distance

Time

Av.S

Position

Feb 17
Frome & Dist

10

21.29

2nd

Mar 3rd
Banbury Star

23

53.32

41.7

1

Mar 10
Maidenhead CC

30.8

1.10.49

40.5

2nd

Mar 17
A5 Rangers

31

1.12.34

40.7

2nd

Apr 7
Circuit of Dales

50

2.06.24

38.5

4

Apr 20
AW cycles
H10/181

10

20.32

2nd

Apr 21
Alton CC

31

1.12:30

1

Apr 28
Little Mountain TT

39

1.39.11

3rd

May 5
Buxton Mt TT

33

1.23.20

1

May 12
Charlotteville
H50/8

50

1.52.16

3rd

May 18
Lampard CC
F12/10

10

20.42

1

May 25
Farnham RC
H10/8

10

20.21

1

June 1
Gloucester
U47/c

25

51.2

1

June 2
Oxf. City
H10/181

10

20.57

5

June 15
Hemel Hempead
F11/10

10

20.19

29.7

25

June 16
Wes London
H10/2

10

21.16

1

June 23
National 50
R50/b

50

1.49.43

9

July 6
Clifton CC

13

29.29

1

July 7
YCF
V239
pb

50

1.45.56

2nd

July 14
National 100
L1009
pb

100

3.46.21

26.5

5

July 20
Oxonian
H10/17

10

20.23

1

July 21
Hounslow
H25/8

25

51.49

Aug 3
BDCA
B50/6
pb

50

1.41.12

29.8

3rd

Aug 10
Bridlington
V718
pb

10

19.02

31.5

3rd

Aug 11
Oxonian
H50/17

50

1.48.51

27.6

1

Hill climb season
Sep 1
Glossop KV
Snake pass
CR

4

11.36

1

Sept 8
Buxton CC
Long Hill

4.4

13.13

1

Sep 22nd
Weaver Valley
Cat & Fiddle
CR

6.6

18.16

22

1

Sep 28
Kingston W.
Leith Hill
CR

0.8

3.33

1

Sep 29
Minehead CC
Porlock
CR

4

13.24

17.9

1

Oct 5
Otley CC
Guise Edge
CR

0.7

3.23

1

Oct 5
Otley CC
Norwood E

1.2

4.56

1

Oct 6
Wrexham
Horseshoe P

2

9.15

1

Oct 12
Holme Valle
Woodhead

0.5

2.12

2nd

Oct 12
Huddersfield SW
Jackson B

1.1

4.18

1

Oct 13
Lyme Racing
Mow Cop
CR

1

4.22

1

Oct 20
Chesterfield C
Beeley Moor

1.7

8.35

1

Oct 27
National HC
Stang
CR

2.3

7.57.8

1

771.1

Open events
Total
38
1st
22
2nd
7
3rd
4
Distance
10.57