Firstly, an on board camera video from Courtney Blockley-Campton.
Courtney finished in a time of 2:37.5 (29th). Perhaps without on-board camera he may have finished in a time of 2.37.4. But, it captures what it is like to race up Bank Road.
You can roughly calculate time saved from weight loss
My 2016 hill climb bike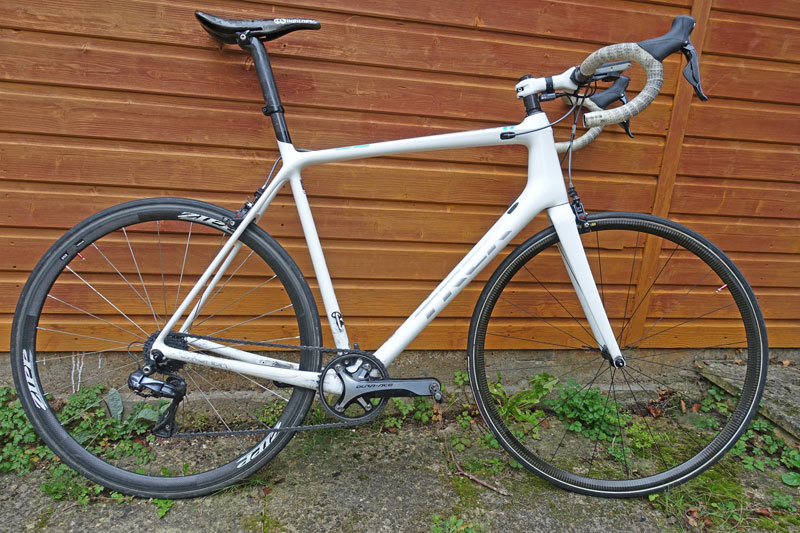 This year I didn't really get into the world of marginal gains. I even left a Shimano Ultegra derailleur on. It is about 500 grams heavier than 2015 Hill climb bike.
I wish I had chance to take more photos of hill climb bikes. I heard Pete Tadros rode a 3.9kg fixed gear bike and Matt Clinton's Emonda was 4.7 kg. Weights have fallen a lot in recent years, especially for geared bikes.
Take a look at this hill climb bike from the 1950s.

My one concession to weight was removing front derailleur and outer chain ring. That saved 214 grams.
I weighed bike on pavement after race at 6.0kg but I think the un-even surface slightly altered the weight. I weighed myself at 61.5 kg the day before. Clothes and shoes add a bit.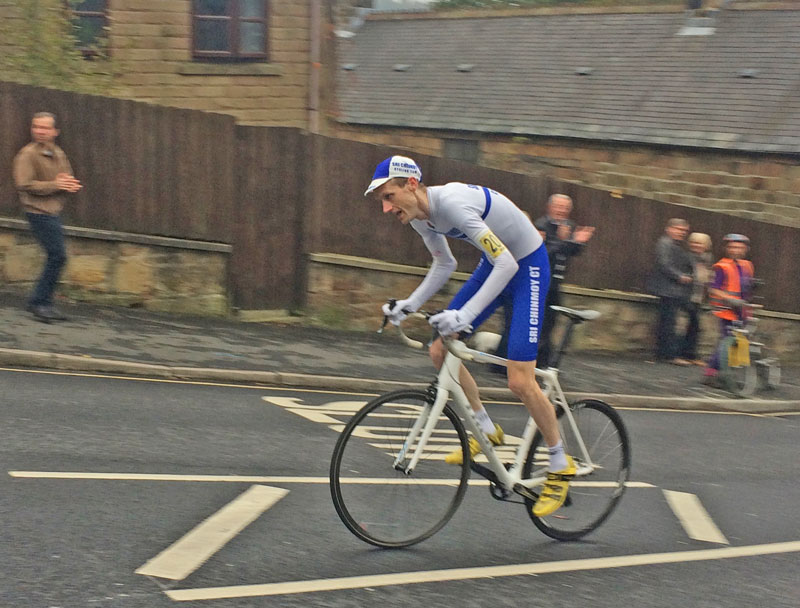 Bike links
What I might buy for next year
A lightweight rear brake so I can remove Dura Ace brake – which is heavier for gear shifting.
A lightweight narrow-wide 42 tooth chainring. I did look for one this year, but it was very hard to find for 4 teeth 110 BCD
Other bike at race
Related
Photo links for national hill climb 2016

For other albums add link in comments.