Here's something that captures the imagination of cyclinguphill.com – the sport of 'Everesting'.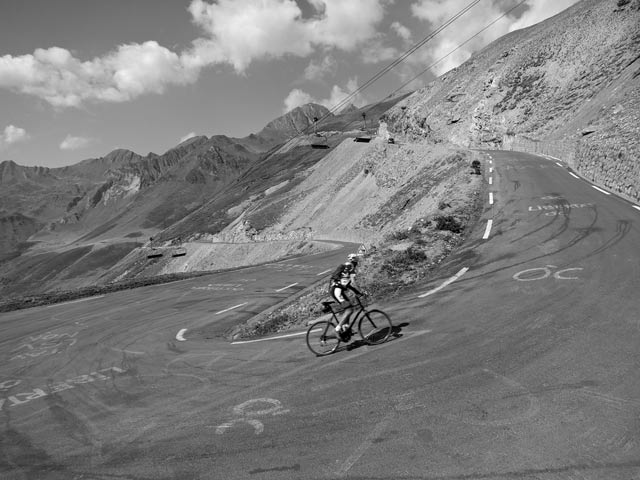 'Everesting' involves choosing a hill and cycling up and down it enough times to gain enough vertical height gain to make a grand total of 8,848m.
8,848m is of course the total height of Mount Everest.
For example, if you fancied 'Everesting' Box Hill (130m height gain). You would have to go up and and 69 times in a day. Box hill climb is 2.5 km uphill and 2.5km downhill. Therefore each loop of 5km would mean a total ride of 345 km. But, obviously it would be no ordinary 345km ride.
There is even a website which records anyone who makes the first successful 'Everesting.cc' of a particular climb.
'It does not matter how long the ride takes, but it must be ridden in one attempt (i.e. no sleeping in between).'
Basically it means cycling up a hill, do a u-turn at the top, go back down and then start the whole process again.
Wow, what a great way to spend a day!
Successful UK 'Everesting attempts

The everesting.cc site keeps an excellent record of all global attempts. I don't necessarily keep a comprehensive collection, but if you want to let me know about any UK effort, drop us a line at contact
1. Pierre Guern – 94 x Edge Hill  – 29th March 2014
96 miles
29,000 ft
11 hours
Edge Hill length – 0.5 miles average gradient 11% Height gain: 295 ft / 90 m
2.  Widcombe Hill Bath – Felix Young  – May 25, 2014
Distance 152.1miles
ETM: 14:16:21
Height gain 31,148ft / 9493 m
Widcombe Hill – 151m height gain. Av Gradient 9%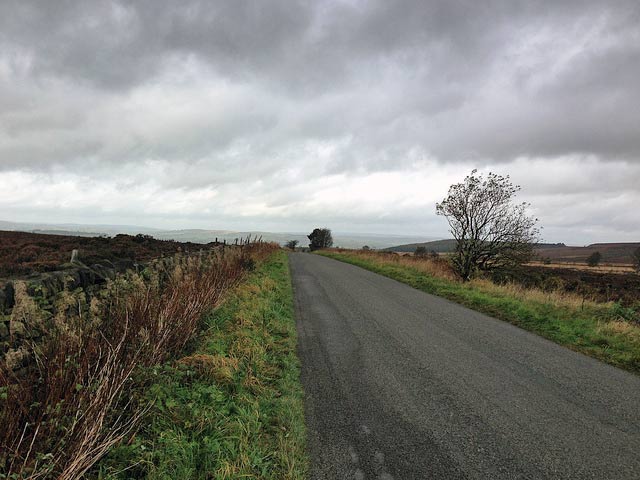 3. Beeley Moor – Peter Johnson – 1st June, 2014
195 miles
30,000 + Ft
13 hours
Average gradient of Beeley Moor 6%, Max 10%
Pee Jay charity here.
 Great Dun Fell – Laurie Lambeth – June 26, 2014
Distance: 139.3mi
Time 13:17:21
Swain Lane- Stanislav Cmakal, 29 June 2014

– 132 ascents in 16 hours, 310 km
Swains Lane (2) – Mat Ilic –   5th July, 2014

130 ascents in 13 hours and 55 minutes
Hardknott Pass – Laurie Lambeth July 2014
30 times up Hardknott Pass
Whitehouse-Trellech – Jarek Turif  July 27, 2014
Ride distance – 312.2km
Time – 13:32:48
Total elevation – 8,891m
Ascents 44 *
 Whitehouse-Trellech
length – 3.6km
Average gradient – 6%
Height gain – 199m
Climb Category 3
Mam-Tor – Richard Seipp 8th August, 2014
Distance: 116.5mi
time: 16:04:22
height gain: 29,351ft
Times up Mam Tor= *44
Mam Tor
Distance – 1.3miles
av. gradient: 10%
Height gain – 700ft
Box Hill August 15
Roger Barr, 38, – Ciaran O'Hara
Frocester Hill May 23, 2015
Gordon Markus
Frocester hill – 1.2 miles, average gradient 9%, Max gradient 11%, height gain 185m
Belmont Hill November 19, 2017
Joe Hawksworth
Distance: 262.4km
Elevation: 9,696m
Moving Time: 14:34:47
---
Which climbs would make a good Everesting?
In the UK, a good place to start would be the list of 200 climbs –
An average gradient between 6-10% would be best. You want to avoid something fairly flat, Cragg Vale would take ages because it's only 3%.
Cragg Vale is 286 m height gain. But, 9.1km long (lap 18.2 km) 30 * 18.2 = 546 km
Hardknott Pass at 30% – 30 ascents of the 298 m climb. Done
Great Dun Fell  – 635m – just 14 times. Shame about the two gates. Because that Everesting would require 54 jumps over gates in the road. Done!
The Rake – 101m – * 88 ! –  But, a max gradient of 23%
Horseshoe pass – Wales –  311 m * 29 average gradient 5%, max gradient 10%
How hard is Everesting?
Really hard.
See this inspiring account by George Mallory (the grandson of Everest climber George Mallory) he achieved 8,848m on Mt Donna Buang in Australia.
Cycling through the Lake District hills, I have done over 3,500m of climbing in a day, that involves quite a lot of flat. But, the idea of another 5,000 metres does put it into perspective.
Once I did hill repeats up Whiteleaf hill in the Chilterns, I wanted to see how much vertical metres I could make in an hour. I did 1,000 metres in 52 minutes. But, that was full on hill climb efforts, and definitely not sustainable.
This short experience showed how cycling up hills really works different part of the body like back, arms and neck. It was one thing to cycle for 12 hours, it is quite another to cycle for 12 hours always going up and down a hill. I really wouldn't fancy everesting Whiteleaf because it is too steep. You get the vertical height gain over with in a short distance, but it is too intense on your muscles. To Everest, you are looking at 12 – 16 hours in the saddle. You have to be comfortable.
Everesting sites
Related pages