This is a training session, which is a bit different – A bit of fun or a bit of torture, depending on your point of view.
Pick a hill (less than 5km) and see how many vertical metres you can climb in an hour. It is like a mini Everesting attempt all condensed into one hour. It will make excellent hill climb training, good training for a 25 mile TT and also good training for long Alpine climbs.
The 5km limit is purely arbitrary and based on the fact most accessible climbs in the UK are around 1-2km. Short hills make it harder because you have to do  more u-turns and more descending. If you wanted to  maximise vertical ascent in an hour, you would start at the foot of the Col du Tourmalet and see how far you can get up in an hour. A really top pro, may be able to manage close to 1,500m – 1,600m in an hour. Which is equal to  VAM (velocità ascensionale media) – basically vertical meters climbed per hour. But, in the UK, there are no such climbs.
The optimum hill
The optimum hill would probably have a constant gradient of around 12-13% All your time is climbing, you don't have to pedal on descent and you can probably do all the climbing in the saddle.
The important thing is to be safe when doing u-turns at the top and bottom of hill. The road needs to be quiet and good views of traffic. It's only a training session.
Chinnor Hill reps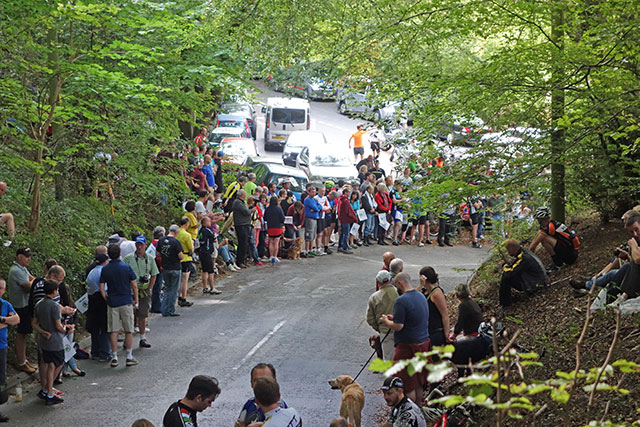 I chose Chinnor Hill because it is near enough to Oxford to cycle out and gives a reasonable height gain of 119m / 9% average per lap.
Distance: 0.8 miles / 1.3km
Height gain: 393ft/ 118m
Average gradient: 9%
Max 16%
It also has a convenient roundabout at the bottom of the hill, to make safer u-turns at bottom of hill.
It took around 4.30 to go up the hill, and 2.00 minutes to do u-turns and come down (descent includes right turn) So you lose quite a bit of time coming back down. Other hills would have less descending time.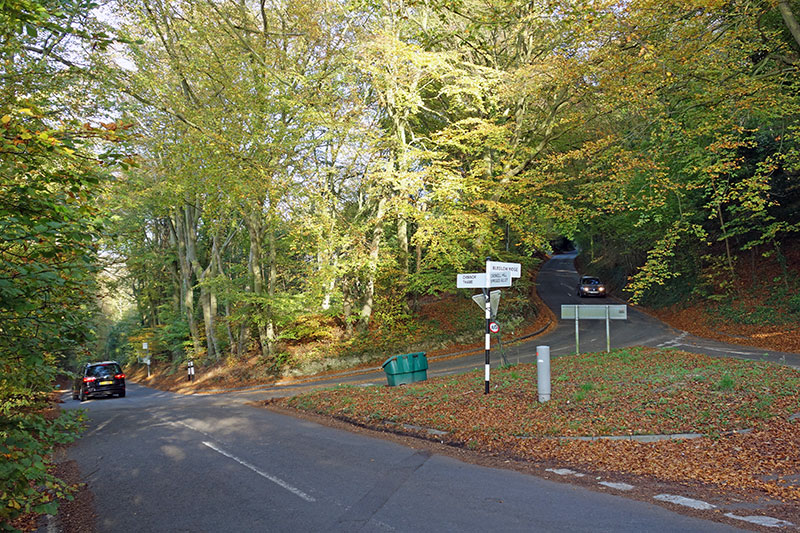 In an hour, I managed 9.1 reps. giving total of 1,018m height gain in an hour.
4.05 – 381 watts – 1700 VAM
4.26 – rest around 330-40 watts – 1,590 VAM
4.25
4.36
4.28
4.31
4.32
4.31
Ninth one I cut short because I was desperate to get 1,000m in an hour. I missed out the flat bit at top.
It certainly beats an hour on the turbo training. It's intervals with only very short gap in between. To maximise efforts, you should avoid going really hard on the first one or two.
Search for perfect hill
If I was really keen, I would have to find a better hill than Chinnor. The steeper the better.
But, overall it's a good training ride. It makes you do nine intervals at a good pace. It certainly helped me deal with the cold-turkey of leaving the really steep hills of Yorkshire behind from last week.
After one hour why not 24 or 48 hours?
Of course, when you have mastered hill climbing in an hour, the logical thing to do is to take it to the next level and see how far you can climb in 48 hours.
Recent news
Craig Cannon climbed 29,146m in under 48 hours to break an unofficial record near Oakland, California. Cycling Weekly

 Related