A Corinthian Endeavour at Waterstones
A Corinthian Endeavour at Amazon.co.uk
The National Hill Climb Championship
For the past 10 consecutive years, I've entered the national hill climb championship. I don't always prioritise cycling, but the last weekend in October is sacrosanct. It's the one race, I always want to do. Since taking part in the championship and edging around the podium places, I've spent quite a bit of time looking at the (incomplete) list of past winners and podium finishers. (See: Men | Women) A list of winners is the one link with the past – but a list of names only gives you so much. Certainly there are riders like Brian Robinson, Chris Boardman and Malcolm Eliot who need no introduction, but until now people like Frank Worthen and Vic Clark have been nothing more than names in a history book.
A Corinthian Endeavour
The book gets off to a very good start by being able to interview the 95 year old Vic Clark. Vic was the first rider to successfully defend the title (1946-48) and a link to the very early era of the championship – since he raced against both Frank Worthen (winner 1944) and Bob Maitland (winner 1945). In a way the book is good timing – there are only so many opportunities to interview 95 year old former cyclists (though may Vic continue to prosper for many years to come!)
In Vic's interview he gives a generous comment (after losing by 1 second) that Harold (Frank) Worthen deserved to win the first title in 1944. In his own words:
"You'd have thought I'd have been dissappointed, but I wasn't, I was glad for Harold because there was nobody who could ride hills like him. It wouldn't have been right for his name not to have been on that trophy." (p.18)
An auspicious start for the spirit of the championships, and perhaps the idea for the title of the book –   "A Corinthian Endeavour"
More than anything else, it is interesting to learn about the personalities, characters and differing careers of this very diverse group of people who have won the championship. Even by the standards of British Cycling, I think it's fair to say it's a pretty eclectic mix of individuals and personalities; you learn it's a championship with a very rich history. A championship that means so many different things be it Darryl Webster's rather reluctant four in a row, to the hill climb specialist who sees it as the highlight of his career.
Gear ratios alert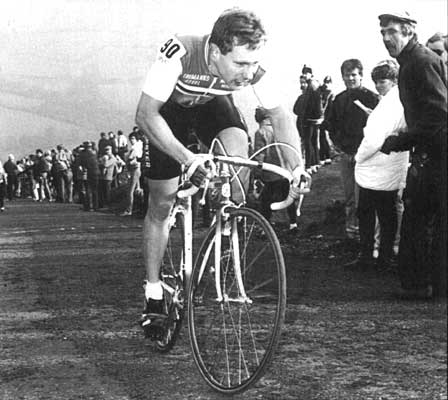 As a hopeless, post-modernist hill climber, who has – to his great shame – never owned or even ridden a fixed gear bike, I have never paid any attention to understanding what people mean when they talk about 60" gears and the like. In the opening chapter, gear ratios were coming so thick and fast that I had to resort to our very modern friend of Google.com to convert these ratios into modern money I can understand. 42*16 I can just about deal with – though, national champion or not, I still have no idea how anyone can cycle up Winnats Pass in a 69" like they used to do in the good old days! (I think I'd use 39*25 whatever that is in inches.)
If you feel flummoxed by an avalanche of gear ratios, fear not, it's far from being a book about the technicalities of hill climbing.
Narrative
For those who know PJ's blog, they will already be aware that he has great capacity as a writer, a flair for description and a ready ability to weave metaphors of life into cycling. The one significant complaint about PJ's book is that it has led to a paucity of his own cycling blogs in the past few years… Let's hope that gets rectified somewhat in the future…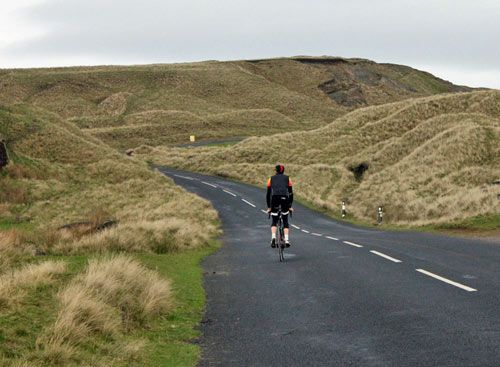 A history of the hill climb championship could be just a list of winners, with said gear ratios and the like, but the skill of the author is to thread unexpected twists – for example, seamlessly weaving in medieval histories of the Pendle witches into the modern narrative of the hill climb championships on Nick 'O Pendle. This capacity to make links between the landscape and cycling reminds me just a little of Carlton Kirby's Eurosport commentary, (though without the self-congratulatory laughter after each half-humorous bit of commentary. BTW I am one who really admires Kirby's commentary, so beware of my judgement!)
To me there is considerable humour in the book, perhaps because I know some of the characters, like the one and only Peter Graham – I have been on the receiving end of his race commentary (though fortunately I never hear anything in a race). I have to confess I laughed quite a lot when reading the chapter about myself. Though I'm not sure whether it was because:
a) The writing was genuinely funny – or
b) It was a more nervous laughter as I smiled over descriptions of my stick insect arms being thinner than my handlebars, to our long rambling conversation which veered from pyramid intervals, to musings on reincarnation and turning up late in woolly socks.
Ouch!
The hill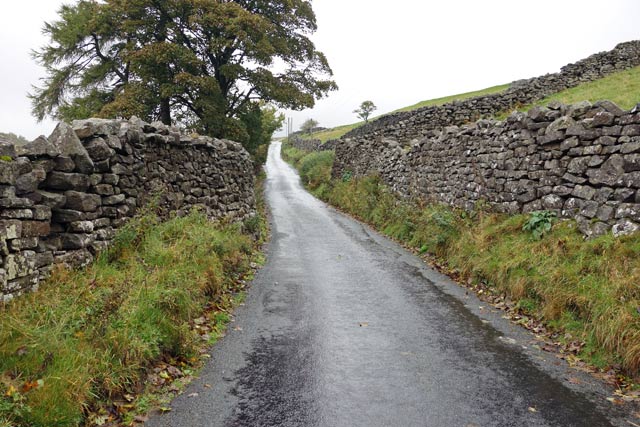 PJ definitely doesn't hold back on sharing his opinions on what constitutes a good and bad hill for the championship. On this issue, I'm more sanguine and less opinionated; I also probably have a vested interest in promoting long hills. Like many things, it's hard for myself to detach from my very particular interaction with the championship. Admittedly, he's probably got a good point. It's hard to deny a city centre, steep closed road makes for a  good championship atmosphere. But, I still feel the hill climb championship benefits from having a rich variety of location, length and gradient. You can make your own mind up, but you will be left in no doubt what the author thinks.
Women's championship
A curious thing about the hill climb championship is that for many years there was not a separate championship for women. It means that only from 1998 do we really have a history of the women's event. Auspiciously the first women's winner was a young Nicole Cook in 1998 (who 10 years later became Olympic road race champion). Hopefully, this will prove a propitious start of a new chapter as women move to an equal footing in the prestige of the hill climb championship. PJ devotes a chapter to recent women winners, such as Lyn Hamel and Markya Sennema. It was a good read.
Self-Transcendence

PJ is certainly interested in the more transcendent aspects of hill climbing. This is the difficult, hard to articulate aspect of what drives some people deep, deep into the red. It's a recurring theme of the book – Why can some people drive themselves to oxygen collapse – is there anything about champions that makes them different? What is the attraction to charging up a 25% twisting hill, with wet leaves removing all grip from your real wheel?
It's one of those tricky things which is great to experience for yourself, but notoriously hard to put down into words. Again, PJ's command of the English language and real understanding of his own hill climb hell / heaven gives a very interesting perspective. It is perhaps a potential pitfall to reach into this aspect of cycling, but I think he pulls it off very well; it requires a certain courage to write a book on cycling and really grapple / ask questions about the more metaphysical forces behind it all. Some may be unmoved by such ideas, but – if nothing else – it is a very thought provoking perspective on cycling.
There is obviously a nod to other writers, such as Tim Krabbe e.g. 'The Ride', but PJ writes in his own inimitable style – with a conviction of a potentially great cycling writer. It is certainly a unique, distinctive style – somehow quite in harmony with the British hill climb tradition. Once in the flow, it can really take off. I do hope there are more books – lurking under the commitments of family life.
Own chapter

It's hard to get a sense of perspective when you're so intimately involved in both the championship and the book. Reading my own quotes felt a little strange, and also, a part of me was sub-consciously surprised to see the words were 100% as I said. (cycling magazines often have to cut down quotes or just use the odd sound-bite because of limited space.).  If I was writing this book myself, I probably would have been tempted to conservatively edit my own words! But here is the unedited version – coming when the tongue was loosened because of the joy of getting to talk about hill climbs for three hours. Last Nov 2013, I spent a very enjoyable 2-3 hours talking about hill climbs with PJ, and to be honest I could have gone on for longer. It got to the stage where I probably forgot it was a book interview. Still the chapter does a very fair job in sharing some of my main motivations and thoughts on cycling. On a personal note, I do appreciate a lot PJ's open-mindedness to the spiritual aspect of Sri Chinmoy Cycling Team and my own, perhaps, unorthodox outlook on life.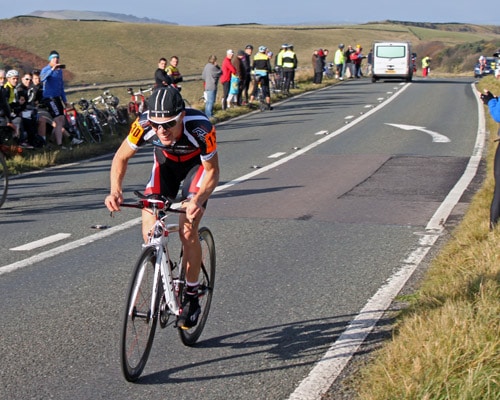 In the book I mention a regret about not using a time trial bike in 2013. This is true as I'm now convinced TT bikes are quicker on 3% hills. But, the only thing I would want to add to my chapter is that I think Gunnar Gronlund was a very worthy and deserving winner of the 2011 Hill climb championship. He was also a very good all-round hill climber finishing 2nd to Jack Pullar on the Rake next year. He timed his form to perfection and on the day was fastest – which is what the championship is all about. An interesting anecdote I remember – shortly after championship I sent a short note to Gunnar to congratulate him on wining. He graciously replied saying it was a shame I didn't get on the podium because I was one of the best hill climbers of the season. But, 2011 was Gunnar's year, just like 2012 was Jack Pullar's year. Fortunately, 2013 was finally one for Tejvan, and it allowed all the near misses to pale into insignificance.
I feel slightly embarrassed to feature so prominently when I only won it once. But, perhaps a succession of near misses makes a more interesting story than the seemingly easy dominance of a Daryl Webster. But, if I can shamelessly brag – I can now say I have entered 99 opens entered in the past 10 years (and won 62). There are probably not too many champions with such a percentage of open wins to championships! Perhaps Jeff Wright?
Up the hill climb championship
One positive trend of recent years has been an increase in the number of entrants to both open hill climb events and national championships. For the moment, it feels the national hill climb championship is on an upward curve. Although it carries a rather curious place in the cycling world, I have a feeling it will continue to rise in 'popularity'.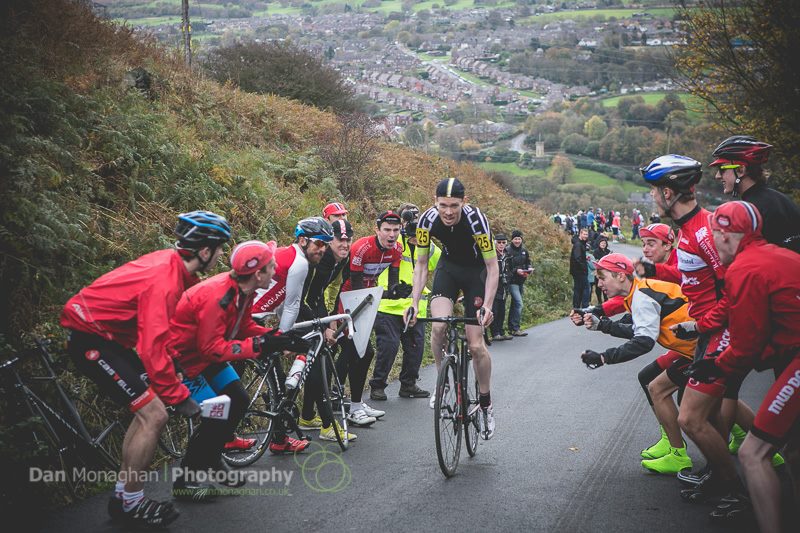 Overall, I feel this book is a great service to the history and traditions of the hill climb championship. It gives due acknowledgement to some of the great champions (and also characters) who have put a lot into the sport. I also appreciate the author's celebrating of the Corinthian nature of the championship – which for me is the real value of any sport.
Overall
It's not possible to write an objective review because I'm so involved. But – I enjoyed reading the book a lot, and I think it would appeal to most people interested in cycling. It's far from the typical clichés of many cycling books – it's an eclectic, almost eccentric world with a very interesting perspective on this unique sub-section of British cycling. Hill climbs are a very narrow genre of cycling, but the book will have an appeal to a wide audience.
Buy the book!
A Corinthian Endeavour at Waterstones
A Corinthian Endeavour at Amazon.co.uk
A Corinthian Endeavour at Cordee
Related