I'm up in Yorkshire, so have been taking the opportunity to cycle up some 'proper' hills. I can't do as much as I would like. Rather like an old man, I seem to take a few days recovery after any effort with ongoing issues. Still, something is better than nothing. After watching the Tour de Yorkshire on tv, I couldn't resist visiting Lofthouse and Trapping Hill. (I'm not really keen on all this Franglais stuff –  Cote d'flipping steep hill sounds a bit weird). Trapping hill brings back memories of my first bike rides, aged 14 – when I  went camping at How Steen Gorge and being amazed at how difficult Trapping Hill and Greenhow Hill were.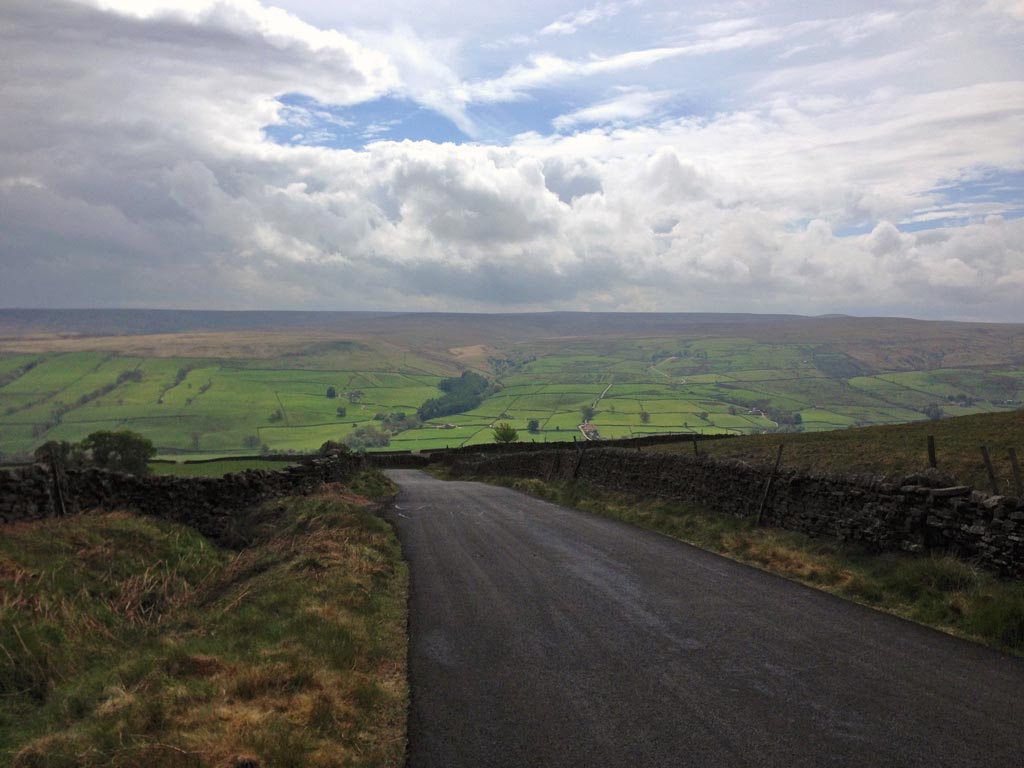 Trapping Hill isn't quite as invincible as it felt as a newbie cyclist aged 14. When I visited on Saturday, tather fortuitously there was a tailwind up the climb, and the road had been newly repaved. If this smooth road was due to the Tour de Yorkshire effect, I hope it becomes a three-week grand tour. With a three-week Tour we could even afford to have stages across the border in Lancashire.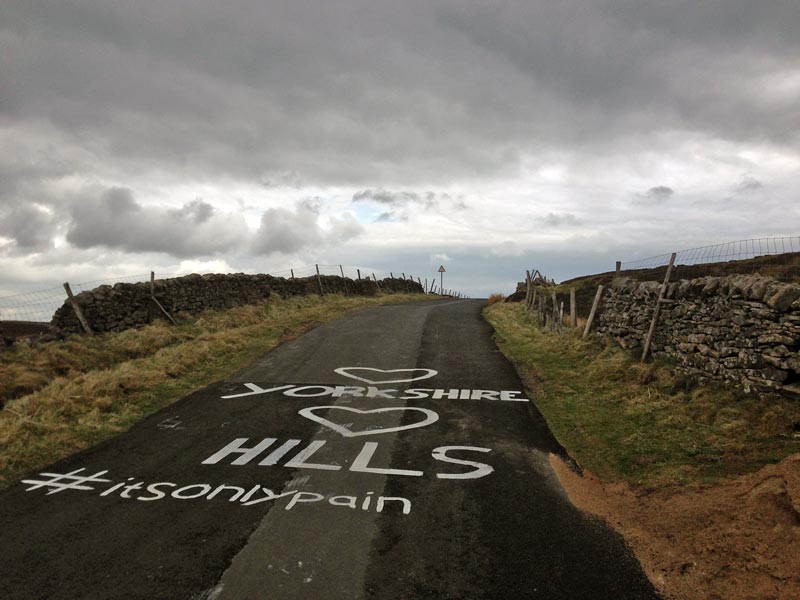 It's a hilly bit of road from Menston to Pateley Bridge, you can't avoid nearly 1,000m of climbing just to get to the base of Trapping hill. It is a great climb, if a little inaccessible, but it is worth visiting this part of Yorkshire. Nidderdale is no less beautiful than other parts of the Yorkshire Dales and relatively quiet. After Lofthouse, I went home via another climb out of Pateley Bridge and then started to increasingly suffer various aches and pains on the never ending lumps back to Otley. But, despite the aches, it was worth the effort and good to do nearly 2,000m of proper climbing.
On Sunday, I did just 20 miles to eagerly get back in time to watch the Giro d'Italia. I was really interested to see how the Brits fared in a potentially epic Grand Tour battle. It was tremendously disappointing to see so many taken out by an unnecessary crash – just as things were hotting up. It may still be interesting with Dumoulin, Nibali and Pinot vs Quintana. But there could have been another 2-3 riders in the mix. I hope Geraint Thomas gets better luck in future races.
Related