Yesterday, there was a strong southerly wind, so I headed towards Lambourne.
There is a long 3% drag from Lambourne towards Wantage; it is the kind of climb which is good when there is a strong tailwind. Looking for a new way to get to Lambourne, I tried the technique for taking unknown roads and hoping it would take me into the next valley. From Bishopstone, there was a nice deserted climb. At the top, I found the road was deserted for good reason. It petered out by a pig farm on the top of the Ridgeway. There was nothing to do but go back down and take the main road from Ashbury.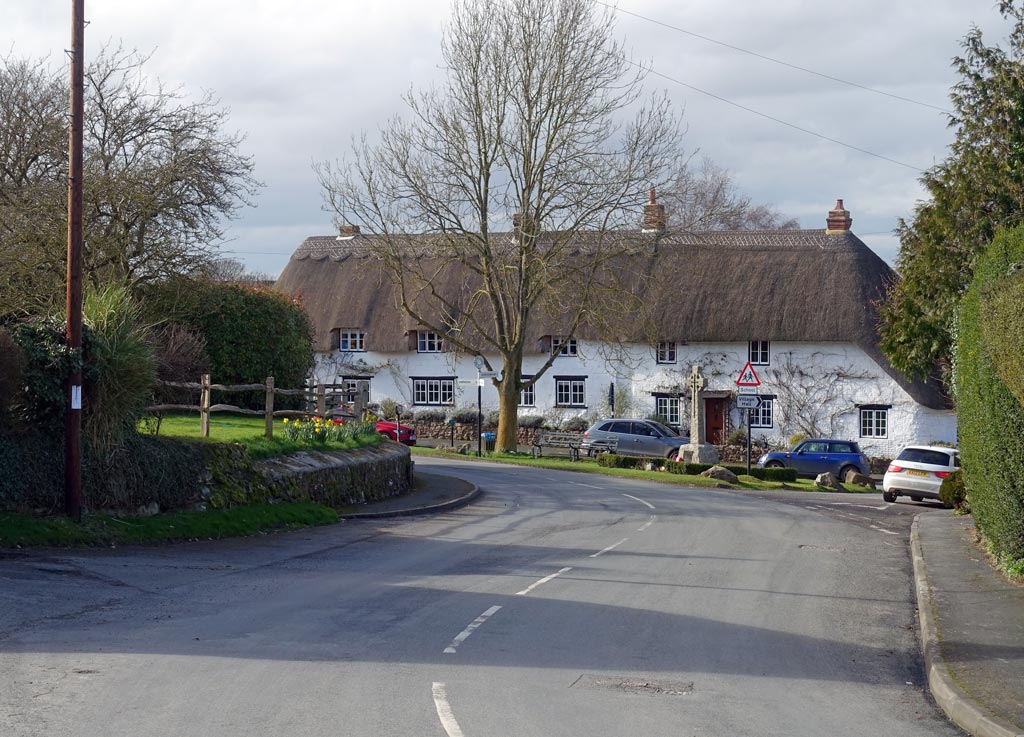 Unfortunately, by the time I got to the top of this climb from Ashbury, it was raining quite hard, and for some reason, my rain jacket wasn't in my saddle bag. I hid under an old tree for a few minutes and ate an energy bar.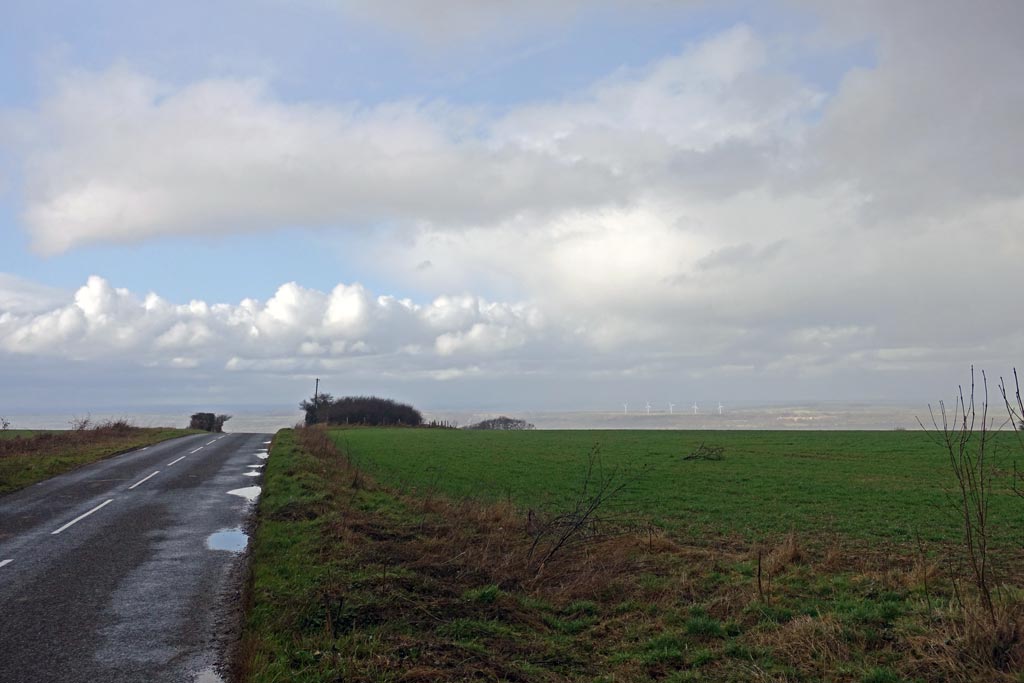 With clouds still menacing, I decided to return to Oxford by the shortest route, rather than go further away to Lambourne. I did a u-turn, and on the descent, the Heavens opened again. I stopped for a few minutes in this bus shelter in Ashbury. When the rain ceased I headed towards Oxford.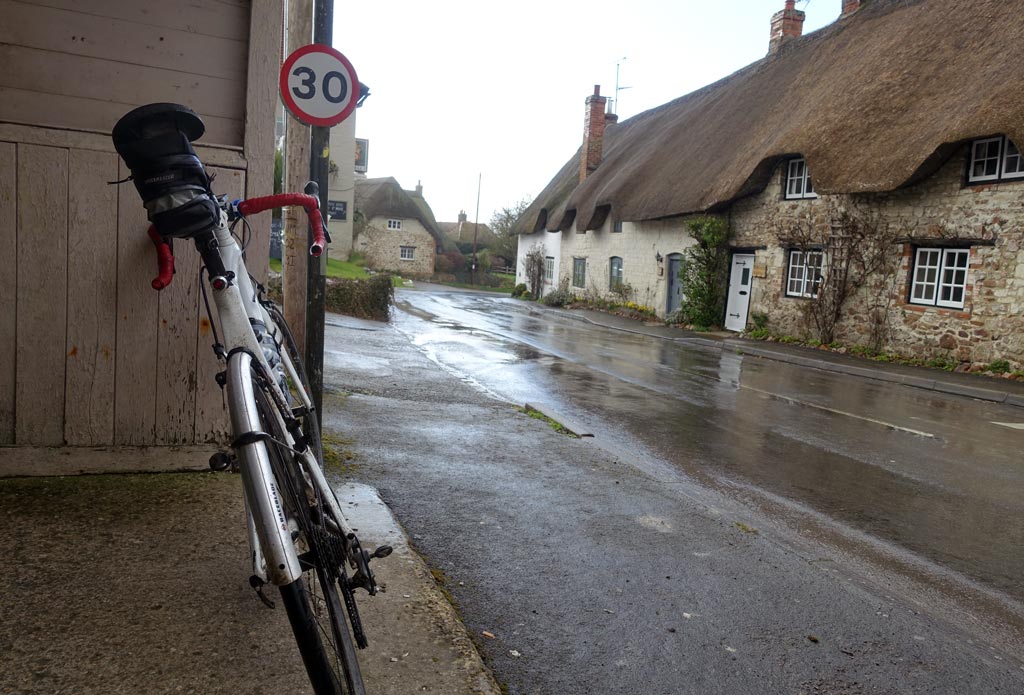 When the rain ceased I headed towards Oxford. There was a strong tailwind and an impressive rainbow in the direction of travel. I was travelling at a similar speed to the clouds. The sun behind and the dark clouds to the east created a rainbow which seemed to move at the same speed as my cycling. I might have stopped to take a photo, but when you have a strong tailwind pushing from behind, it's a drag to have to put the brakes on.
Since the route was shortened and the weather was now clearing up, I took a mini detour up Dragon Hill Rd / White Horse hill climb near Uffington. At the top, the rainbow was gradually disappearing but this time I did stop and took a photo from the top of this ancient mound.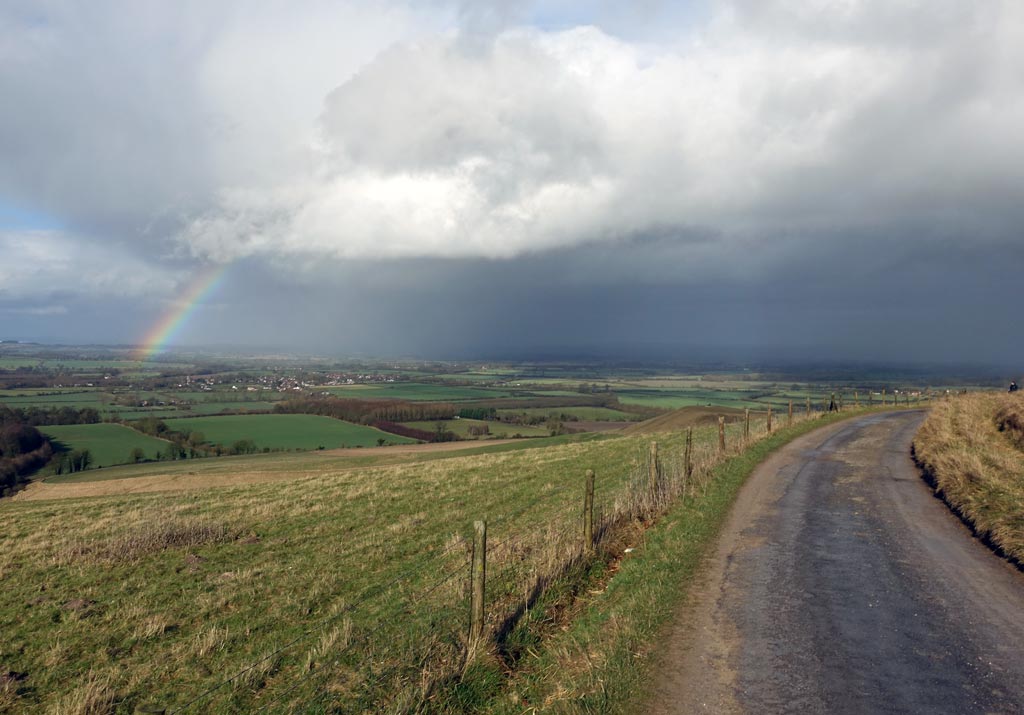 By the time I got back to Oxford I had done 60 miles and was pleased, despite not making Lambourne and feeling a little stupid for the schoolboy error of not having a rain jacket. I did intend to do one hill interval with a big tailwind. But, with my dead end climb and the detour to The White Horse, I managed to do three climbs into a headwind.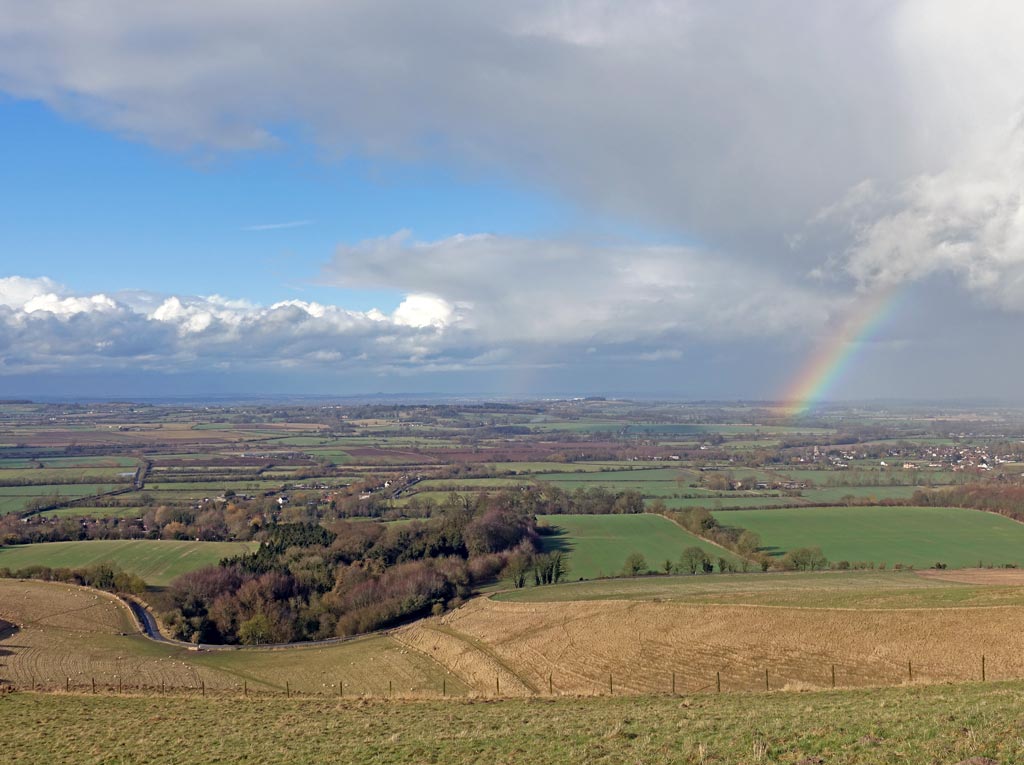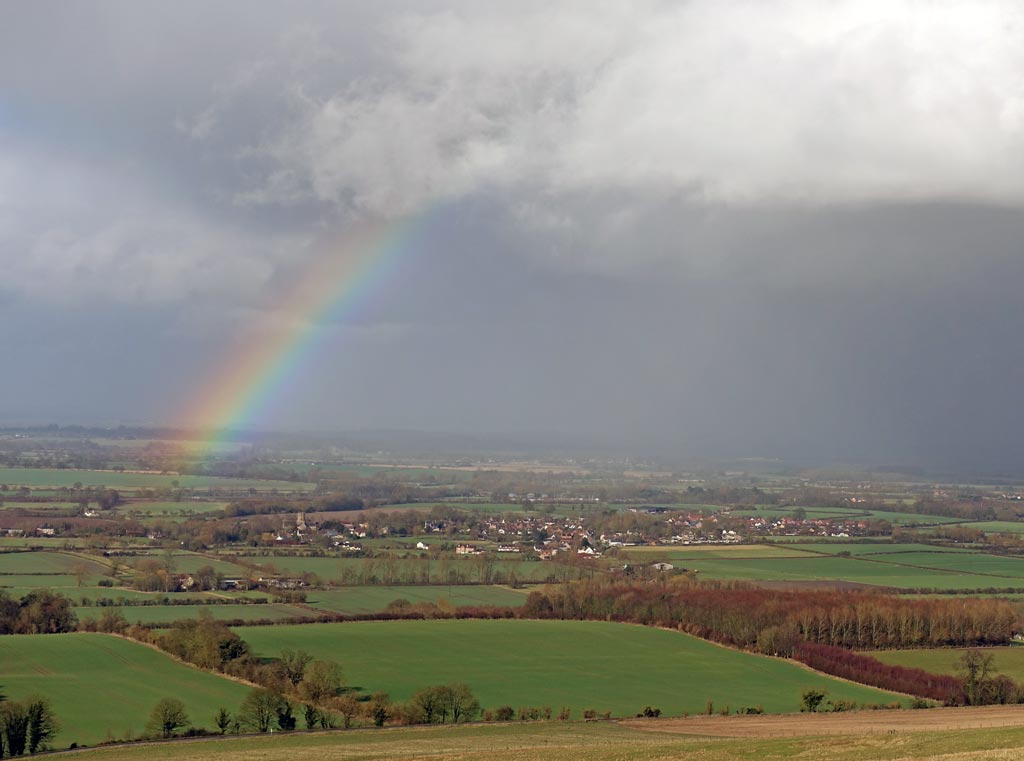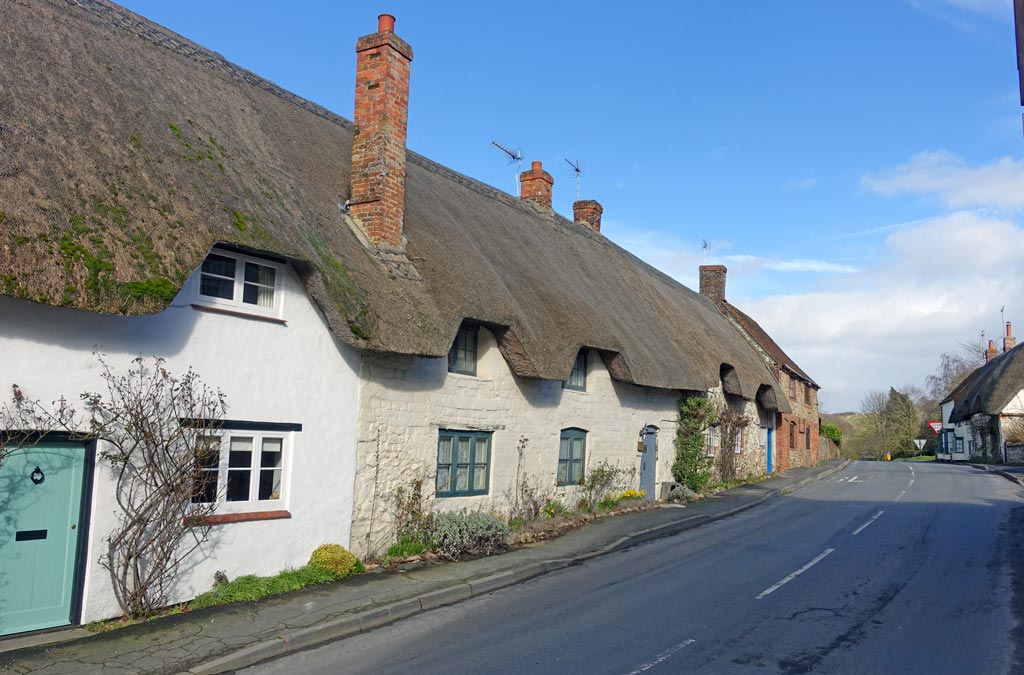 Supermarket shopping and distribution of weight
I had some discomfort in the back but, at the moment, feel inspired to try ride through it. Thanks for comments on previous post part time cyclist. Interestingly, I was in the supermarket last week, when I realised I might be not helping myself. I have computer bag on right shoulder and heavy basket in right hand. When shopping, I'm carrying all this weight on the right-hand side. Now when I go to Tesco on the bike, I will take the trouble to take a trolley. Little things can help posture.