Last week I turned on Eurosport for the first time since last October. It was the Tour of Dubai, a flat stage over the deserts of Dubai –  reminiscent of the rather forgettable World Championship in Qatar.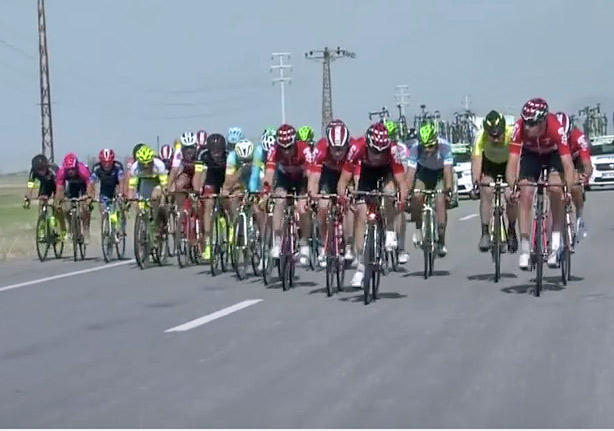 As I turned on, literally the first piece of commentary of the year was Carlton Kirby talking about how to tickle a camel on the top of the head. This mind-blowing piece of advice lasted a few minutes as the riders trundled through the dust and bare environment. I like Kirby's esoteric commentary as much as the next person, but it didn't seem an auspicious start to the cycling season. A flat stage to Dubai, where the greatest excitement is ruminating over the ticklish parts of camels. Why do I watch cycling anyway?
A few days later, and I was watching a Belgian one-day race. Mud, wind, cobbles and the familiar sight of the bleak Belgian countryside. The racing was hard, with groups scattered around the road as the sections of cobbles split up the field and separated out the strongest riders. This is proper racing with always a degree of interest and drama. Even if the action is slow, you can start to empathise with the efforts of the riders as they get worn down by the tough unrelenting Belgian roads. The first stage of Paris-Nice was even more heroic with the whole peloton split up into tiny fragments as riders trundled through the finish line in ones and twos.
I started to remember why I watch the likes of Paris-Roubaix on TV rather than try and do similar events myself.