Even though I've done a lot of cycling around Yorkshire and Oxford, I still love to spend time looking at map trying to find the steepest possible hills. I know it's probably more efficient to google and search Strava, but in my mind, it can't beat the fun of looking at a real map and all those contour gradients. Any double arrow always raises a little excitement, especially if you haven't been up that hill before.
At the moment, steep hills make great training for the hill climb season and the national championship in particular. But, even if I wasn't training there is some attraction of battling against the steepest gradients. In one sense it doesn't make sense to seek out the steepest hills, but there's nothing like looking over your shoulder and seeing the road snaking below you.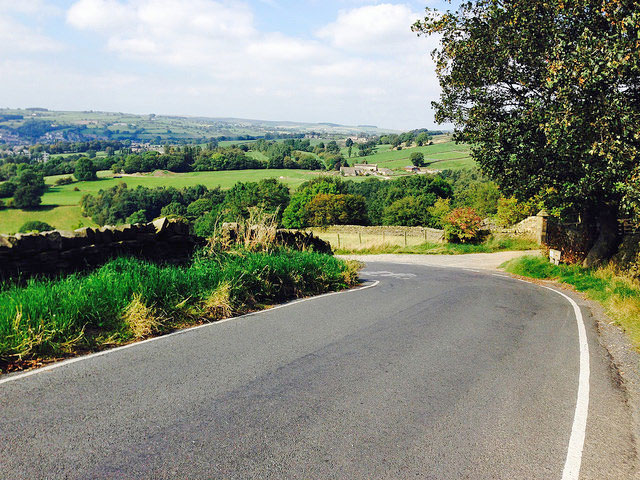 Another kind of benefit of going up really steep hills is that you can get magnified power figures. For the life of me, I couldn't do 450 watts on the flat, but when it's 25% + it's kind of hard not to!
The steepest hill I've been up is Hardknott Pass in the Lake District, a definite 30%, with the additional challenge of coming at the end of a pretty challenging hill in its own right.
Other really steep hills that have been quite memorable include Park Rash, Wrynose Pass, Bushcombe Lane to name but a few. I keep meaning to go over to the North York Moors, where 30% gradients seem to be a speciality.
Today I was in Menston, West Yorkshire, and there's plenty of steep hills to choose from. I decided to go over the moors to Silsden. Where just a couple of months ago, I was one of millions lining the side of the road for Le Tour de France.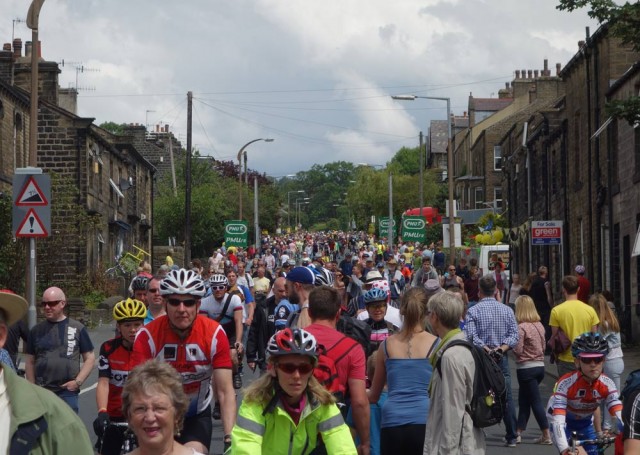 Le Tour didn't go up the steepest hills in the district, the roads would have been too narrow and awkward for the Tour caravan.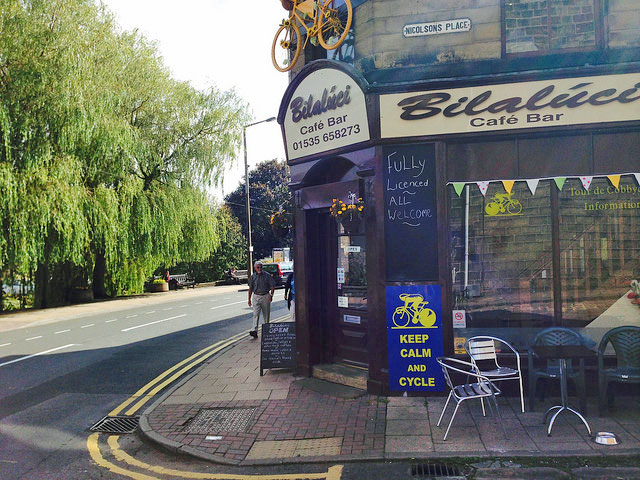 Out of Silsden and East Morton you're spoilt for choice when it comes to finding 20% gradients. One hill I particularly like is 'Robin Hood' Hill – which climbs East out of Silsden towards East Morton, there are a couple of sharp turns and you will be out of the saddle for quite a bit. I was using 39*28 which enabled quite a nice cadence.
Keep pushing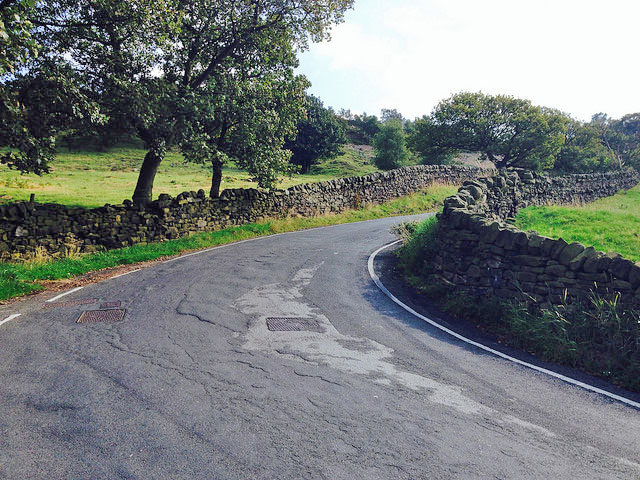 The only thing missing is a visit to Spain, for some really long and Steep climbs. L'Angliru e.t.c.
Well maybe another year.
Related