Today was good weather in the Yorkshire Dales so I drove out to Kettlewell and  headed off for some of the big Yorkshire climbs.
I could have cycled from Menston, but driving to Kettlewell saved 50 rolling miles and it got me closer to the big hills. The surprising thing is that it's not actually that much quicker driving to Kettlewell than it is cycling. 1 hour in the car. Cycling – 1 hour 20 minutes. Still I got to the first climb of Fleet Moss nice and fresh.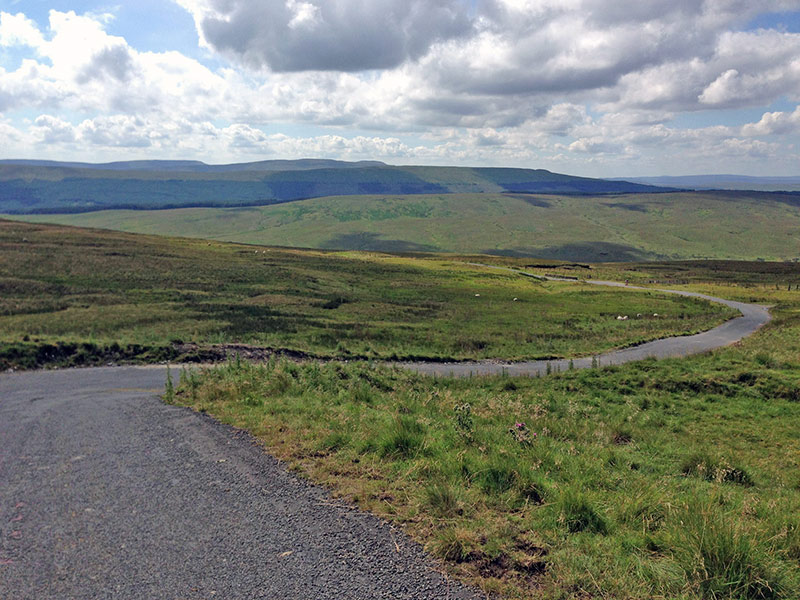 I took it fairly steady up Fleet Moss. On the descent there was a bit of a bottleneck as some cows were blocking the road and didn't really know where to go. That's the nature of Yorkshire, there's often animals in the road.
There is a wonderful descent from Fleet Moss to Hawes, great views too.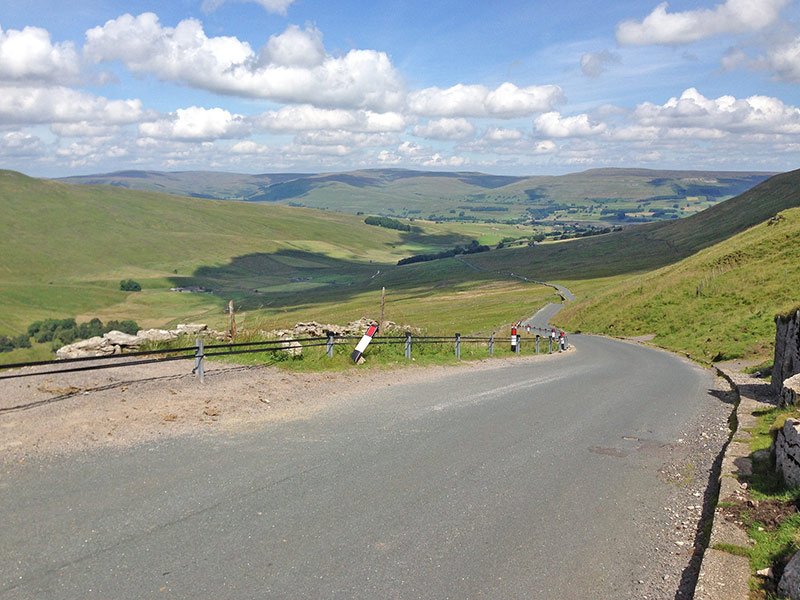 From Hawes, it was over Buttertubs, now made famous by the Tour de France from 2014. If so inclined you can compare your times to the Tour de France riders. Larens Ten Dam beat me by a second, but I bet he didn't have a packed lunch in his saddle bag. Descending from Buttertubs, you get more extraordinary views of Swaledale. If possible the views from Buttertubs outweigh those from Fleet Moss.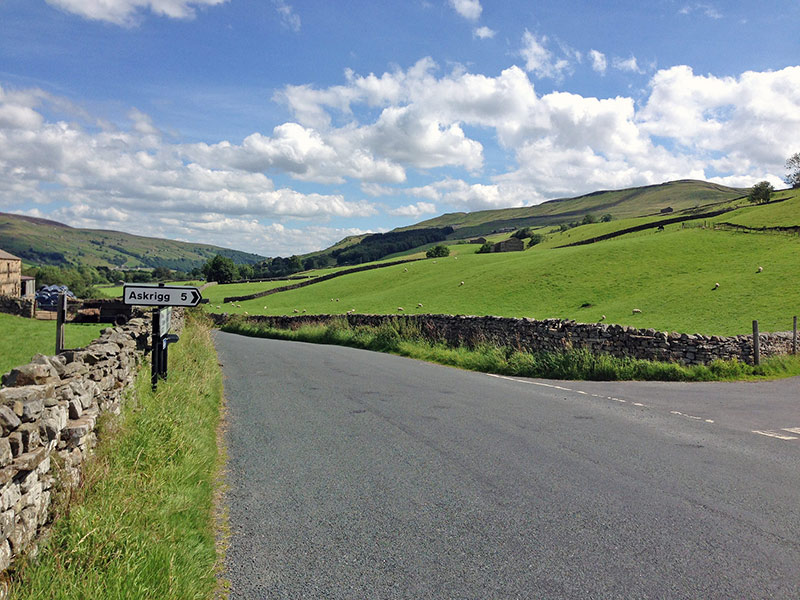 After the tricky descent of Buttertubs, there was a very tricky climb up Oxnop Scar. There is a 25% gradient warning sign at the bottom and it's not misplaced, though if you go very wide around the hairpin you can miss the worst. Then there is a long slog to the top before the drop down into Askrigg. In Askrigg, I did a u-turn and went back the way I came before taking a right towards Fleak Moss (not to be confused with Fleet Moss). As I was ascending, there was a sportive coming down the other side of the road.
Fleak Moss from Askrigg
Distance: 2.3 miles
Average gradient: 8%
Total ascent: 1,071ft / 309m
This climb was good because the South Westerly wind blew me up. I finished on the big ring before going down the other side and seeing another river of sportive riders struggling up the climb. It was the tailend of the sportive and I saw many of those struggling and walking up this very testing climb. Fleak Moss into the wind is no joke, if you're not used to cycling 100 hilly miles. I did feel a bit sorry for those riders who had started walking at the bottom of the climb with still 200m of vertical ascent to fit in.
I went to Reeth and then came back the other side of valley. I thought I'd go back up Fleak Moss from the other side, by that time the sportive riders had long gone. Though there were still lots of signs on the roadside things like 'Keep going' 'Don't drop litter' e.t.c.
Back down in Askrigg I wanted to go to a reservoir, but ended up on a road to no-where (Carpely Green Road), so it was another U-turn before heading back to Hawes.
With 2,000m of climbing already done, it was one last heave-ho up Fleet Moss from Hawes. This is the hardest side of Fleet Moss and one of the toughest climbs in the north of England. It is a series of steep sections followed by a flatter section. But, the steep sections get increasingly steep. Right near the top, when you're already very tired, you hit the hardest 22% section – up a straight and seemingly vertical road. It was the last climb of the day, so I didn't hold anything back.
Then it was all downhill all the way towards Kettlewell, a nice way to finish off a day of pretty intense climbing.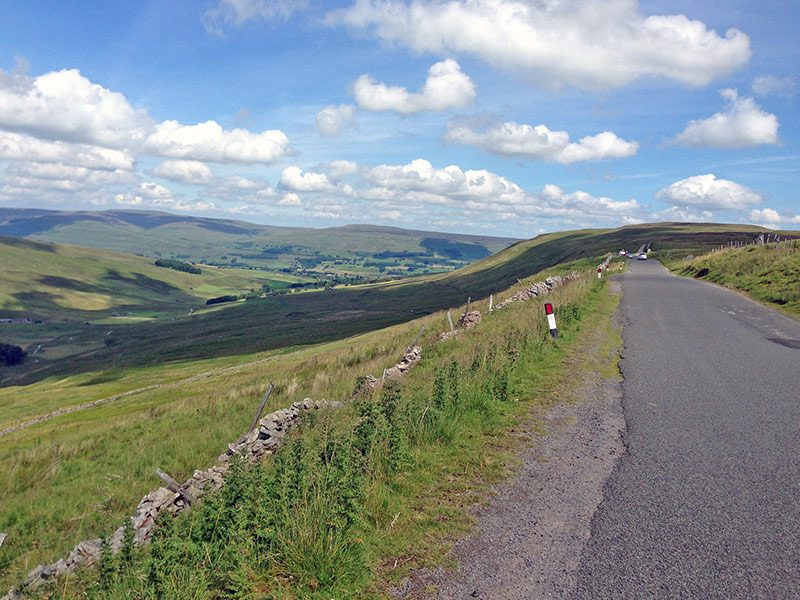 The idea for this time of the year is to do a bit of cycling for fun, and get some preliminary hill climb training in the bag. But, if this was a cycle for fun, the last climb up Fleet Moss, was perilously close to self-inflicted masochism. Cycling is always a fine line between enjoyment and suffering. But, overall, I was really fortunate to be riding in the Yorkshire Dales on a day like this.
Total 80 miles, 9,000ft climbing. average speed 14.8mph!
Gears 39,53 *11-28
Related