Oxnop Scar is a climb from Swaledale south towards Wensleydale. Typical of Yorkshire Dales climbs in this part of the world, there is a really steep section of 25%. The steep section is at the bottom, so you will be tired after that for the long remorseless climb towards the top.
The only thing that can be said about the first section is that , traffic permitting, you can take the hairpins wide to reduce the gradient a little. But, it is still quite brutal.
Looking back through some old photos, I found I did this climb a few years ago. In those days, I called it 'a steep climb in Swaledale'. It was probably done after cycling up Fleet Moss and Buttertubs. The metres ascent can really add up in that part of the world.
Location: Swaledale, North Yorkshire
Distance: 2.5 miles
Avg grade 6%
Max Grade: 25.0%
Elev Gain: 236m
Everesting? 36.7 laps – Total distance 183 miles (BTW: useful site http://everesting.io
Photos of the Oxnop climb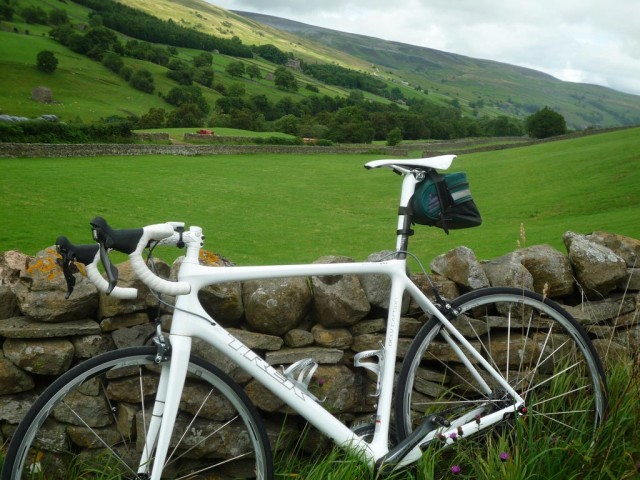 25% sign is well merited.
Oxnop Scar bends
Oxnop Scar
Veloviewer

Strava
Related Pages
Related climbs