In a spare moment, I think it would be good fun to do an everesting attempt (climb 8,848m in one ride) but then I do 2,000m of climbing in training, and I think why would anybody want to do that *4?
Of course, there's a difference between sprint training up a few hills, and taking it steady for 12 hours plus.
When I recently rode the Tour of Yorkshire stage 3 (3,000m of climbing) I knew I had to approach it differently. You can't start hammering it from the start when there is such a long distance and number of climbs to do. So I took the first 1,500m of climbing at a steady, reasonable pace. Sticking in the 28 sprocket and not going crazy. It takes a little discipline to hold back at the start of a long ride. Travelling south to Hebden Bridge, there was a tailwind making the climbing seem quite easy. I'm almost hardwired to see a hilly and start sprinting up it. But, it was quite a good experience to go up some long climbs like Cragg Vale and Cote de Hebden Bridge as if you were going to be doing this all day. If you have the right gearing you can keep the effort at a reasonable level. I understood how an everesting is more practical if you don't kill yourself sprinting up the first hill you see.
Getting the right gearing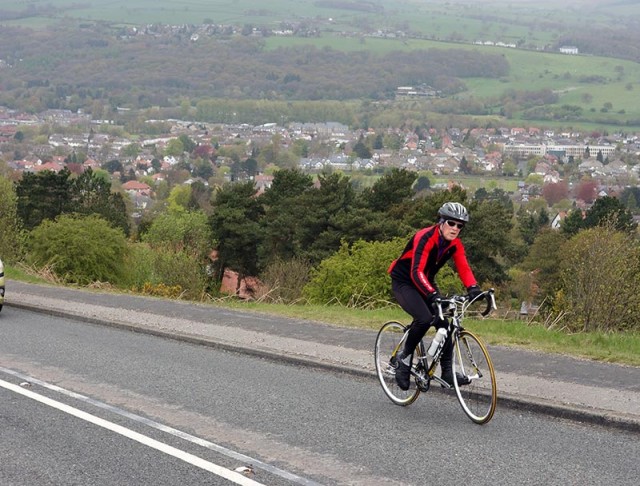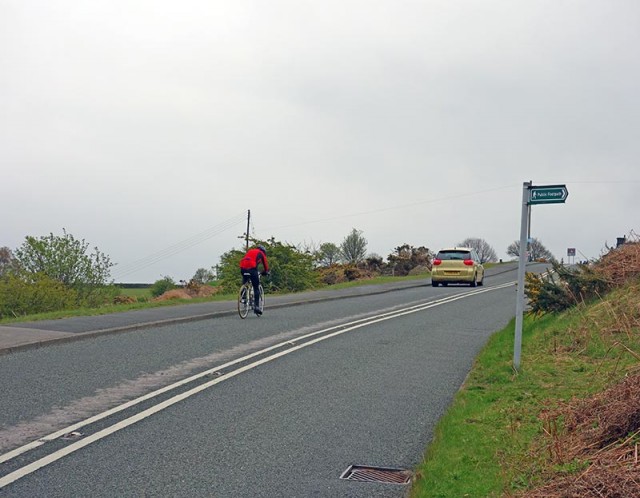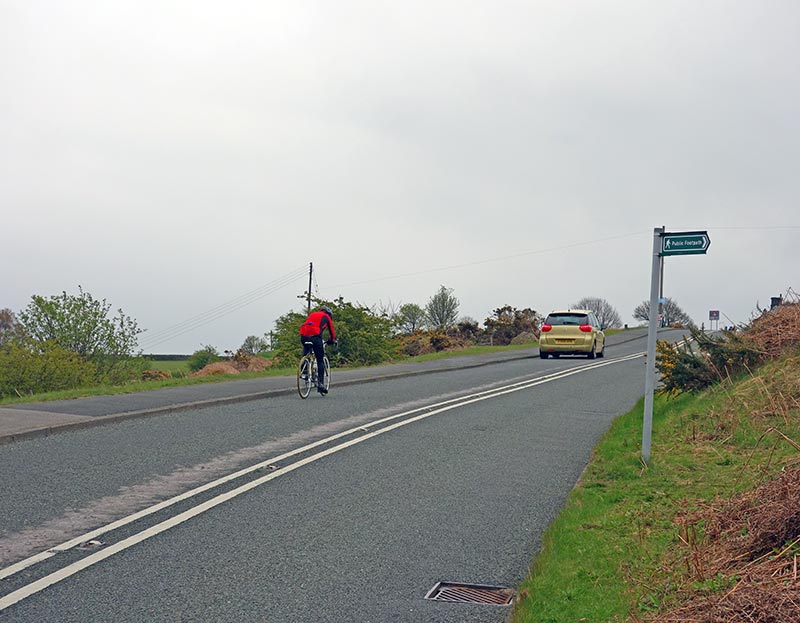 You do accumulate fatigue – cycling at any level uphill will be a good work out. But, by half way, I had rarely used any anaerobic muscles or gone into the red. I felt both mildly tired, but still a little fresh. When I reached the Cote de Goose Hill, north of Haworth I made the first big effort without holding back any more.
Then there were several other climbs, like the Cow and Calf, East Chevin where I gave it everything – with tired legs, very different to a hill climb effort with fresh legs.
It was an unusual experience for me. It was like riding a proper race and holding off to the end of the stage to make biggest efforts. It was great fun, only slightly spoilt by an irritating minor strain in the hamstring – possibly from switching between road bike and time trial bike.
The appeal of sportives
After doing a ride like that, I can really understand the growing popularity of sportives. If you're riding a 80 mile route with 2,000m of climbing, there is a real satisfaction – greater perhaps than just a 10 or 25 mile time trial. It really is riding in the footsteps of pro-cyclists – just a little slower. I tend to do lone wolf  'sportives' on my own steam, save £50 and do it without getting stuck in the congestion of 1,000 riders doing at once. Still I suppose the camaraderie of sharing the experience with hundreds of others must also be very good.
I've been watching the world championship snooker this week, it always makes me want to go and play snooker. But, I doubt the Crucible will let me in to have a potter on the centre table. But, if you are so inclined, there is nothing to stop you climbing up the Cow and Calf to your heart's content.
The Cow and Calf would make a reasonable venue for everesting – despite the cattle grid and large amounts of traffic.
The problem with everesting, or even doing a 12 hour time trial, is that it is always easy to put off doing until next year…
Related