When I reviewed Corinthian Endeavour last week, it wasn't quite officially published, so just in case you weren't able to buy, it is now properly available at:
or if you prefer to support, law abiding, tax-paying, bricks and mortar proper shops, you can order through:
It's currently the flat time trialling season. 100 miles with nothing more than 100 feet of climbing for four hours work. It has it's own charm and attraction, but I think the hill climb season gives more photogenic opportunities than bashing up and down the A14.
So I'll take this as opportunity to post some random photos of anti-gravity specialists.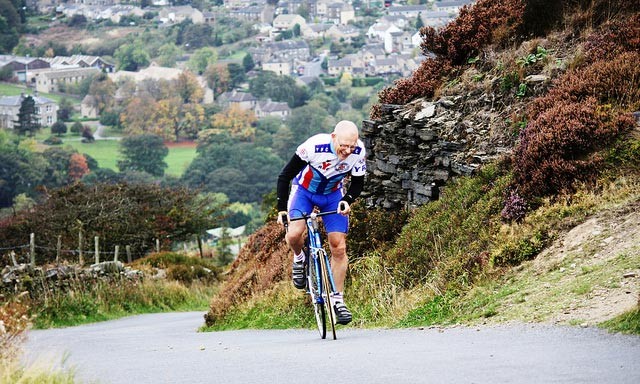 Challacombe
From Corinthian Endeavour Facebook page
Granville Sydney. Six times winner.
Related pages