I get quite a few emails asking about how to enter a hill climb. This is a short guide.
1. For a Cycling Time Trials (CTT) open event you need to be a member of a club. You can see a list of clubs here
2. Go to events on CTT website. On the left hand side, you can narrow selection by distance – Hill Climb.
Also, have a look at my list of hill climbs for 2015
Most events you can now enter online. Though some you may still need an entry form. There's help here – Getting started
3. There are some club events too. Club events may be restricted to club members, but to be honest, club hill climbs rarely get a full field, anyone wanting to have a go, will probably get in.
That's it. Despite reputation for secretive course codes, it's not too difficult. A good local club will also help out in suggesting courses and getting first entry in.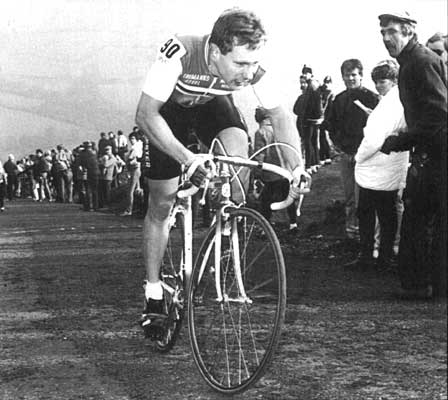 How do I enter the National Hill climb?

Just enter like another open event.
Do I need a qualifying time for national HC?
Yes. The last few years have been oversubscribed. Especially male vets have struggled to get in. You might get in without a time, but these days it is unlikely.
2016 is at Bank Road, Matlock – Enter here – closing date 11th October, 2016