Clee Hill is the highest A road in Shropshire. A long climb, offering (weather permitted) great views of the surrounding Shropshire countryside and beyond. If you take a left turn off the main road, you can also go all the way to Clee Hill summit proper which, at over 500m, makes a pretty decent climb of nearly 4 miles, averaging 5%. In fact, the quiet single track road heading towards a golf ball on the summit, reminded me somewhat of Great Dun Fell. The climb is quite similar to Great Dun Fell – just half the distance and half the average gradient.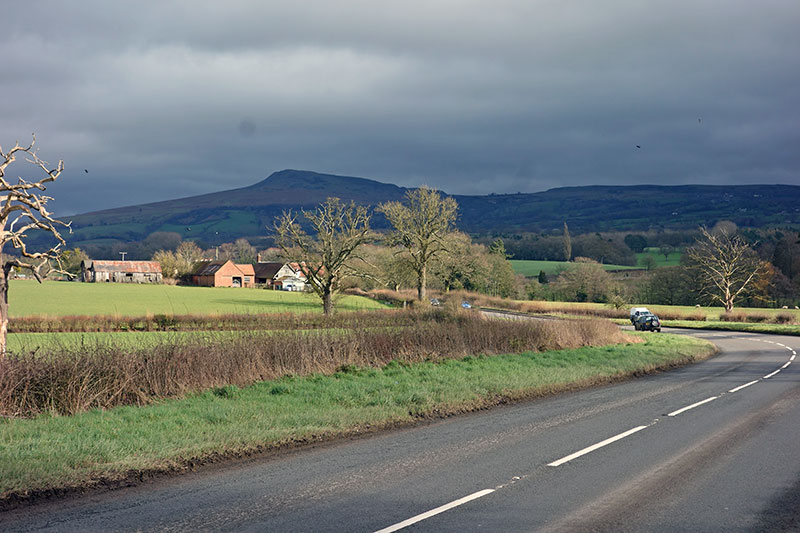 I was staying in Bromyard for the weekend, so I looked at surrounding maps for the highest point to aim for. Clee Hill stands out, though there is quite a choice of hills around this part. I recognised some of the surrounding roads from previous time trials starting in Great Whitley.
I have been doing quite a big block of  endurance training, not really doing too many hills, so it was nice to do a few hills for a change. Still a long way from hill climb season though.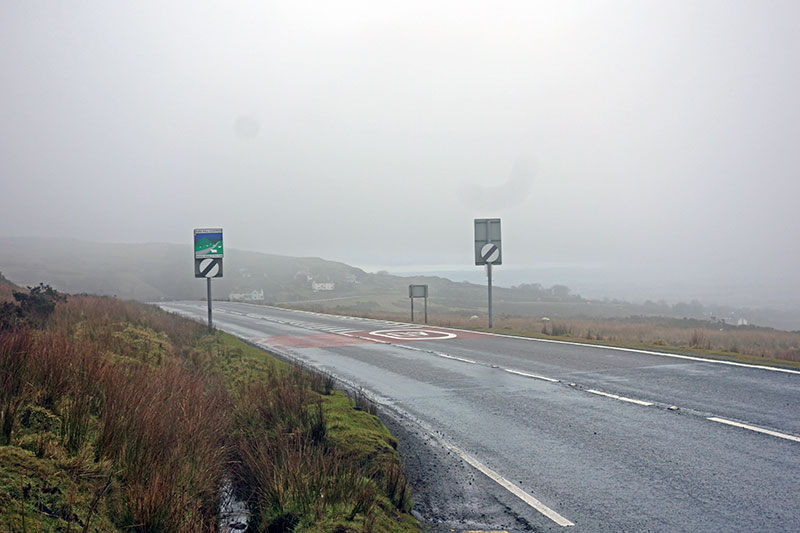 Saturday was grey and misty. A rear puncture (or loss of air) from a tubeless tyre meant lots of faffing around. I'm afraid to say tubeless technology hasn't really worked for me, I've had a few bad experiences in past few months. When it goes wrong, it's much hard to put a spare inner tube in. In fact, I did a bit of  u-turn and mended the slow puncture out of the rain. By the time I got to Clee Hill, it was permanently drizzling, with a grey mist rolling off the hills. I vaguely remember Clee Hill from a time trial I did several years ago (it was actually Speedwell CC 36 mile Mountain Time trial in 2010 . It was a great course, but the time trial is sadly no longer promoted, I think numbers weren't so great for a time trial which finished just after an ascent of Clee Hill.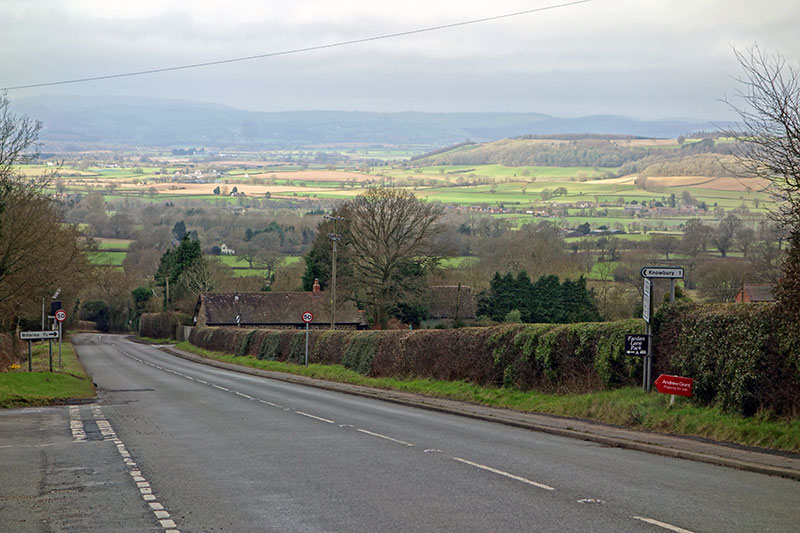 Clee Hill
Other names: A4117 Road or Angel Bank
Distance: 3.8 miles
Elev gain: 276m
average gradient: 5%
Finish elevation: 385m
Max gradient: 15%
KOM tim3: 14.34 – 15.7mph
100 climbs – #135
The climb starts off fairly shallow, then half way up there is a steep section, which says 14% according to a road sign. It then reduces in gradient through the village before finishing a bit further on.
It's a long drag, though fortunately, I had a tailwind up the climb..
Clee Hill to summit
If you turn left, 75% of the way up the climb, you can go on a single track road to the Clee hill summit proper. There are a few dead end left turns, but this one is marked Titterstone and Clee Hill summit.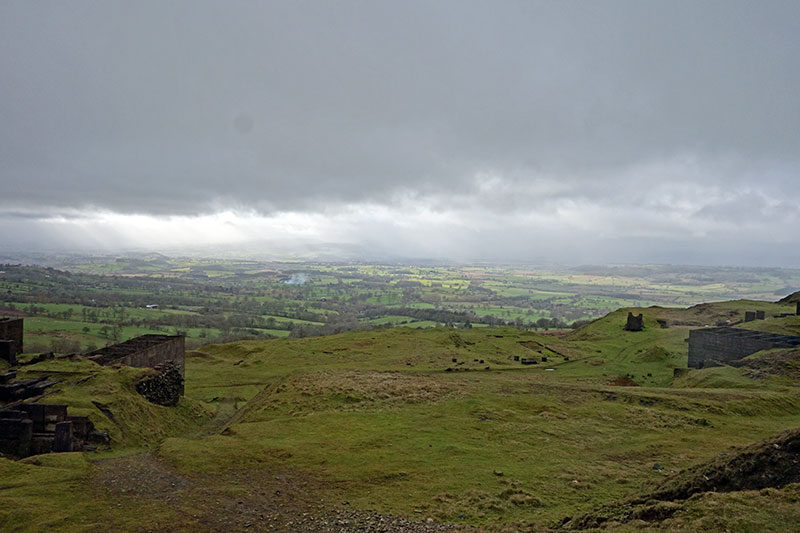 You pass a mixture of disused mining buildings and wild looking moors. On Sunday, there was a small break in the clouds causing some of the countryside below to be covered in light, whilst the rest was covered in clouds.
Various ways to the top of Clee Hill.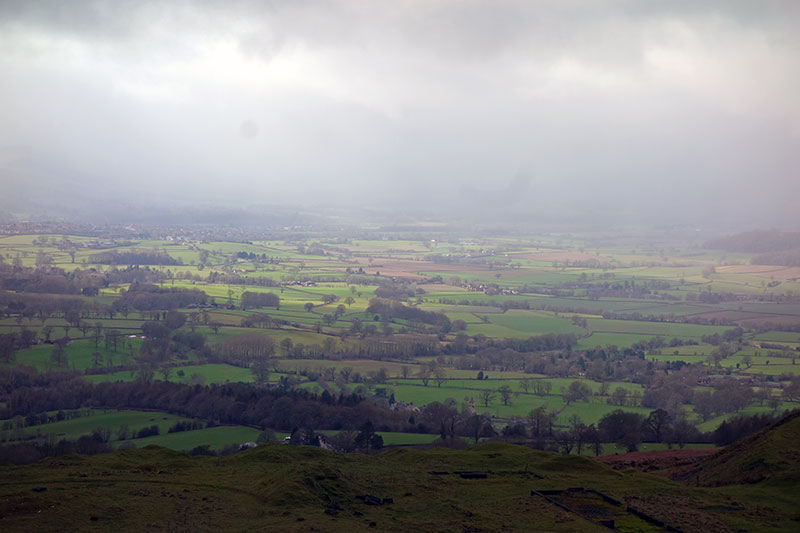 There are various ways to the top of Clee Hill. You can come south from Tenbury. On Sunday I went via Caynham and Knobury.
You can also climb East to West from Cleobury Mortimer and also from the Cleobury North to south.
Veloviewer
Strava
Related