Thanks to all suggestions for weather forecast sites and apps. It makes me feel old, I never considered using an App to check the weather. My main use of my iPhone is an alarm clock to wake me up in the morning. £300 well spent.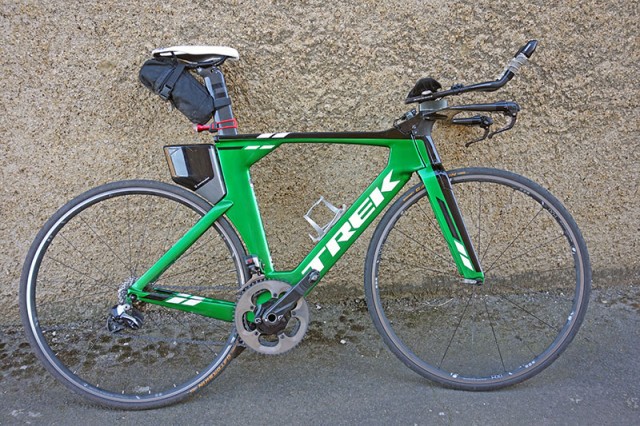 I think that's the most comments I've had on a blog for years. Forget debates like Shimano vs Campagnolo? or Should helmets be compulsory? if you want to attract comments from cyclists talk about the weather…
After all the talk about rain showers, yesterday was one of those great February days – bright, clear and dry. In the middle of the day, it was positively warm. No worries about how many rain jackets to take. For a change I didn't even need to clean the bike after the ride, the roads were almost completely dry.
Last week, I took out the time trial bike and rather worryingly ached in all kinds of different places. A week later I went out again, and even after the second ride, it was a lot better. I chose a very flat 40 mile circuit. Oxford, Watlington, Chinnor, Thame, Oxford. It's a flat, fast circuit with only about one right turn in the whole ride. It's great roads for training if you want to get into a good rhythm.
I rode at a fairly steady pace, all the way around. Averaging 250 watts. It was an effort 10-15% less than race pace; though I'm that point in the season, where I'm still finding how fit I am. It was good training for the upcoming races. If things go OK, I may be able to start at the end of February. I don't have so many clear goals this year, but the early season hilly time trials are something I like to ride in. Of course, they are the kind of race, where you want to have a good level of fitness.
Despite all attractions of modern day measuring devices like weighted watts, strava segments e.t.c., you can't beat good old fashioned average speed. I started and stopped my timer on the outskirts of Oxford, so the ride was mostly uninterrupted. I covered the 36 miles at a shade under 23 mph. It's a big step up from plodding around on a winter training bike at 17mph.
The interesting thing is the first 2 miles and last 3 miles, were covered at an average speed of 14mph. It really kills your average speed when you have to stop at lights and stuck in traffic jams.
I have this discomfort in right leg, but when you cycle, you can't feel anything. It's only after. It's not pain so much. But, it doesn't seem to get better or worse for resting or cycling. I really enjoyed the two hour blast yesterday. It's great to be able to go near to full speed and see the miles fly by.
Related