The last weekend before the nationals is often Bristol South CC hill climb on Burrington Combe. 2.2 miles averaging 6%. A nice steady gradient, giving a different test to the shorter sharper climbs, like Bank Road. I'm not sure how long the event has been run for. I started riding in 2004, but I know it has been going for much longer.
113 riders were on the start sheet – another excellent turnout, showing once more the surprise rise in popularity of hill climbs in recent years. When I first rode in 2004, just 43 tested the time keeper.
In the past week, the weather has turned from late summer to autumnal. As we sat in the Burrington Combe cafe before hand, we could see a carpet of leaves falling. After a fashion, this could be south west England's own "Race of the falling leaves".
For those not doing the national HC, or moving onto the mud of cyclo-cross – this race is often the last of the season.
***
Despite doing well at Burrington Combe in recent years, I did consider dns, due to persistent injury. It is a bit tiresome, if for no other reason – it doesn't make a great blog, when the primary purpose is giving updates on a slow moving injury. Anyway, I thought it's only 2 miles so I can't do too much harm.
I had quite a short warm up – on arrival I preferred to spend 20 minutes in a cafe with some friends who had cycled out from Bristol. With not much time left, I just warmed up on rollers. I usually go for a cycle around nearby roads, but it was quite a cold morning so I kept to the rollers. Though by the time I got to the time keeper, just after 11am, it was starting to warm up a little.
Going on the weather forecast, it looked like a crosswind for the majority of the climb, though I have to confess that when riding Burrington (and other climbs) I often struggle to work out where the wind is coming from. I set off relatively conservatively, primarily because I was uncertain of my form on minimal training. I kept a good pace throughout the climb. After riding this event nine times, you do start to know it like the back of your hand. One thing that has changed in recent years, is the welcome addition of quite a few spectators half way up at 'cowbell' corner.
It is quite a bit of noise and encouragement from the spectators by the side of the road, which gives an added impetus for the last run towards the line. There is a steep section after a cattle grid, but after that it gets a little more shallower. I finished in a 39*12 or so. I haven't got round to making my bike single ring this year, but I would have been best off riding a 42 or 44.
I was pleased to finish the ride with a time of 7.17. 20 seconds off previous years, but still faster than my slowest ride of 7.21 in 2008. I'm not sure if it was a slower day than previous years. Certainly not the quickest.
For checking wind conditions, you could try My Windsock – an app developed by Ben Norbury, which shows wind conditions for rides on Strava.
I don't remember any other finishing times, apart from Isaac Mundy OUCC in 2nd place and Stewart House oldest vet 40-47. 1st lady was Joanne Jago (Performance Cycles) with 9.21.
(will update with more results later)
Thanks to Bristol South CC for putting on event. It was nice to win my first (and only) hill climb of the year. It's not quite the heady days of a few years ago. But, I have hopes of having a good hill climb season next year.
My time – 7.17 – power – 396 watts | Race report at CTT
Previous results on Burrington Combe
2004 – 7.12 – 2nd / 43 – winner D.Axford (7.02 CR)
2005 – 7.06 – 1st / 61  –
2008 – 7.21 – 1st / 50
2009 – 7.20 – 1st / 55
2010 – 7.10 – 1st / 51 (blog 2010)
2011 – 6.51 – 1st  /48 – CR (blog 2011)

2014 – 6.57 – 1st / 118 – blog 2014
2015 – 6.58 – 1st / 110 – blog 2015

2016 – 7.17 – 1st / 113
2020 – 7.31 – 8th / 113
Related links
Photos at Richard Lewton Photography
Photos
(if you have links to more galleries, do add in comments)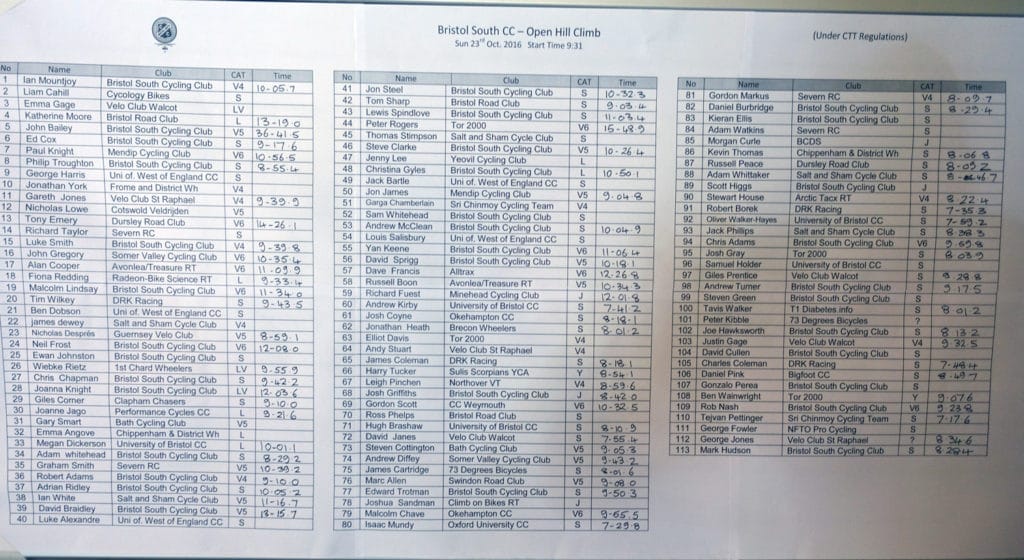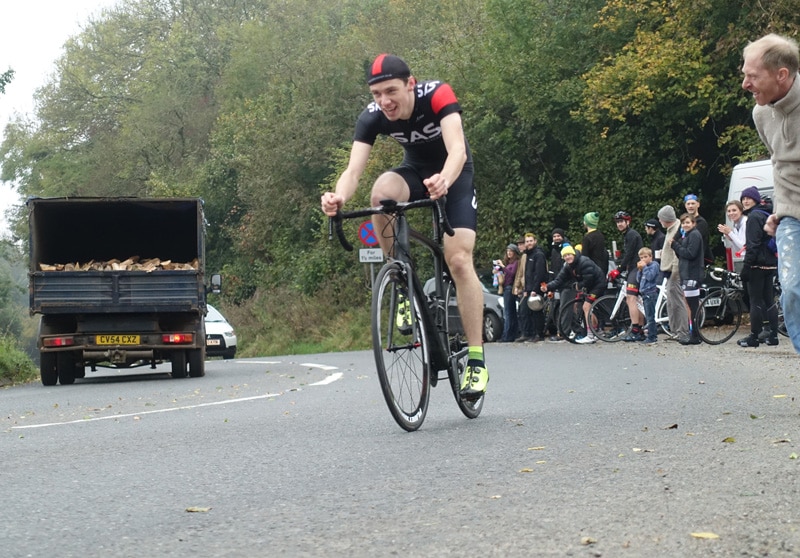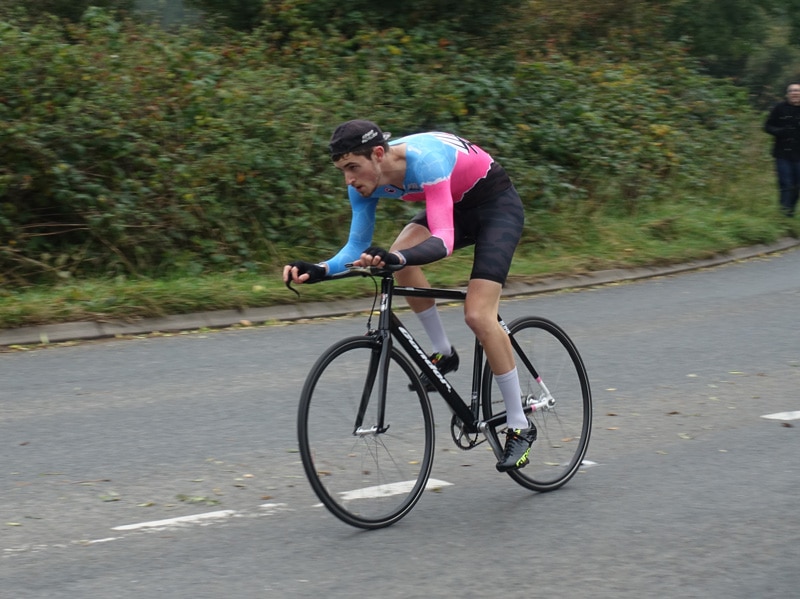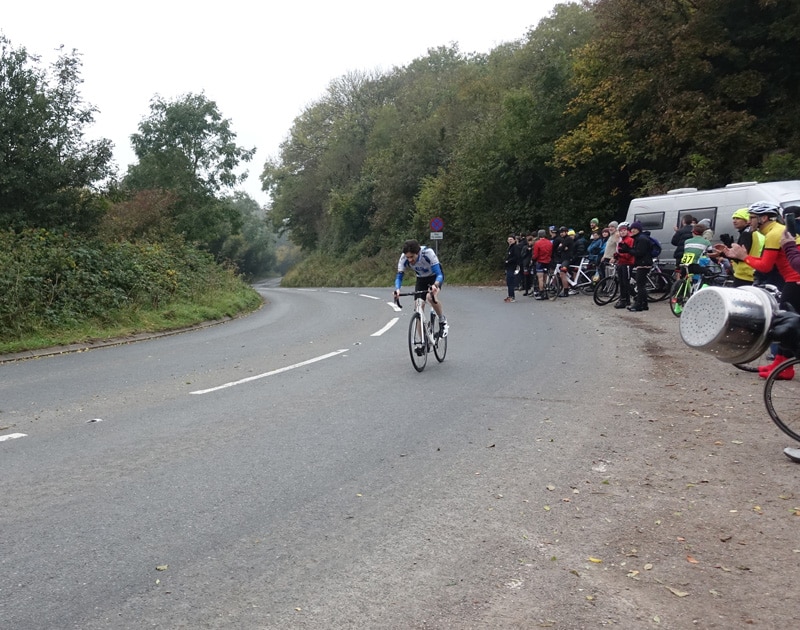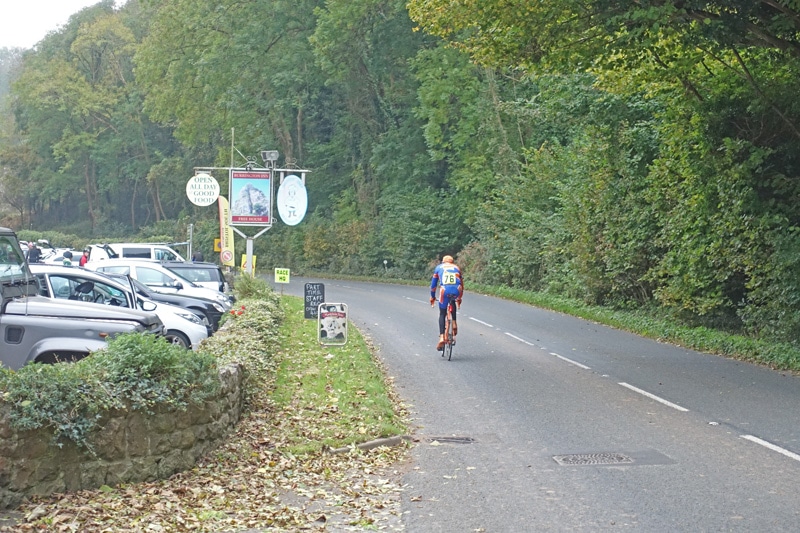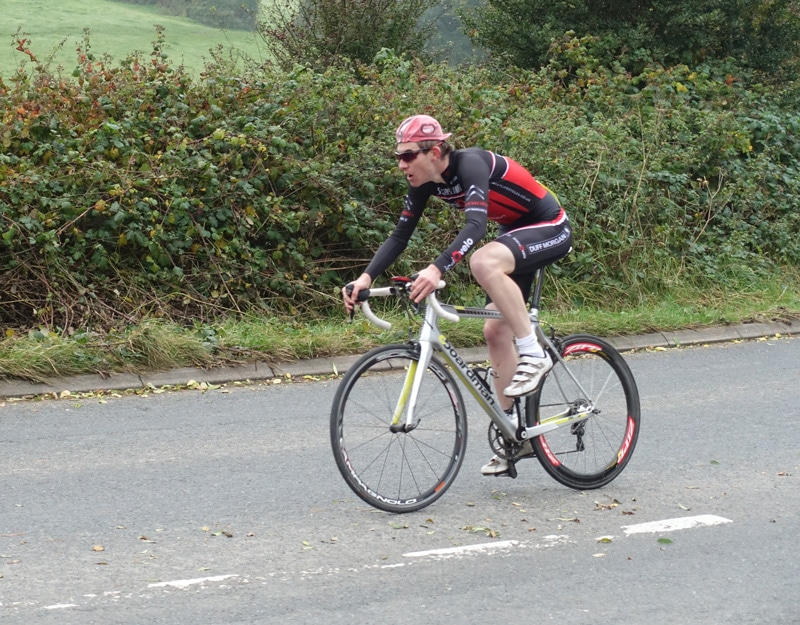 Results 2016
1 Tejvan Pettinger Sri Chinmoy Cycling Team 07:17.6
2 Isaac Mundy Oxford University CC 07:29.8
3 Robert Borek DRK Racing 07:35.3
4 Andrew Kirby University of Bristol Cycling Club (UOBCC) 07:41.2
5 Charles Coleman DRK Racing 07:48.4
6 David Janes Velo Club Walcot 07:55.4
7 Oliver Walker-Hayes University of Bristol Cycling Club (UOBCC) 07:59.2
8 Tavis Walker T1 Diabetes.info 08:01.2
8 Jonathan Heath Brecon Wheelers 08:01.2
10 James Cartridge 73Degrees CC 08:01.6
11 Josh Gray Tor 2000 (Kalas Sportswear, Whitelake, Scorpion C.S.) 08:03.9
12 Kevin Thomas Chippenham & District Wheelers 08:06.8
13 Russell Peace Dursley Road Club 08:09.2
14 Gordon Markus Severn RC 08:09.7
15 Hugh Brashaw University of Bristol Cycling Club (UOBCC) 08:10.9
16 Joe Hawksworth Bristol South Cycling Club 08:13.2
17 James Coleman DRK Racing 08:18.1
17 Josh Coyne Okehampton CC 08:18.1
19 Stewart House Arctic Tacx RT 08:22.4
20 Mark Hudson Bristol South Cycling Club 08:28.4
21 Adam Whitehead Bristol South Cycling Club 08:29.2
22 Daniel Burbridge Bristol South Cycling Club 08:29.4
23 George Jones Velo Club St Raphael 08:34.6
24 Jack Phillips Salt and Sham Cycle Club 08:38.3
25 Josh Griffiths Bristol South Cycling Club 08:42.0
26 Adam Whittaker Salt and Sham Cycle Club 08:46.7
27 Daniel Pink Bigfoot CC 08:49.7
28 Harry Tucker Sulis Scorpians YCA 08:54.1
29 Philip Troughton Bristol South Cycling Club 08:55.4
30 Nicholas Després Guernsey Velo Club 08:59.1
31 Leigh Pinchen Northover VT / Rudy Project 08:59.6
32 Tom Sharp Bristol Road Club 09:03.4
33 Jon James Mendip Cycling Club 09:04.8
34 Steven Cottington Bath Cycling Club 09:05.3
35 Ben Wainwright Tor 2000 (Kalas Sportswear, Whitelake, Scorpion C.S.) 09:07.6
36 Marc Allen Swindon Road Club 09:08.0
37 Robert Adams Bristol South Cycling Club 09:10.0
37 Giles Corner Clapham Chasers 09:10.0
39 Andrew Turner Bristol South Cycling Club 09:17.5
40 Ed Cox Bristol South Cycling Club 09:17.6
41 Joanne Jago Performance Cycles CC 09:21.6 1st Female
42 Rob Nash Bristol South Cycling Club 09:23.8
43 Giles Prentice Velo Club Walcot 09:28.8
44 Justin Gage Velo Club Walcot 09:32.5
45 Fiona Redding Radeon-Bike Science RT 09:33.4
46 Gareth Jones Velo Club St Raphael 09:39.9
47 Christopher Chapman Bristol South Cycling Club 09:42.2
48 Andrew Diffey Somer Valley Cycling Club 09:43.2
49 Tim Wilkey DRK Racing 09:43.5
50 Luke Smith Bristol South Cycling Club 09:49.8
51 Edward Trotman Bristol South Cycling Club 09:50.3
52 Malcolm Chave Okehampton CC 09:55.5
53 Wiebke Rietz 1st Chard Wheelers 09:55.9 Female
54 Chris Adams Bristol South Cycling Club 09:59.8
55 Megan Dickerson University of Bristol Cycling Club (UOBCC) 10:01.1 Female
56 Andrew McClean Bristol South Cycling Club 10:04.9
57 Adrian Ridley Bristol South Cycling Club 10:05.2
58 Ian Mountjoy Bristol South Cycling Club 10:05.7
59 David Sprigg Bristol South Cycling Club 10:18.1
60 Steve Clarke Bristol South Cycling Club 10:26.4
61 Jon Steel Bristol South Cycling Club 10:32.3
62 Gordon Scott CC Weymouth 10:32.5
63 Russell Boon Avonlea/Treasure RT 10:34.3
64 John Gregory Somer Valley Cycling Club 10:35.4
65 Graham Smith Severn RC 10:39.2
66 Christina Gyles Bristol South Cycling Club 10:50.1 Female
67 Paul Knight Mendip Cycling Club 10:56.5
68 Lewis Spindlove Bristol South Cycling Club 11:03.4
69 Yan Keene Bristol South Cycling Club 11:06.4
70 Alan Cooper Avonlea/Treasure RT 11:09.9
71 Ian White Salt and Sham Cycle Club 11:16.7
72 Malcolm Lindsay Bristol South Cycling Club 11:34.0
73 Richard Fuest Minehead Cycling Club 12:01.8
74 Joanna Knight Bristol South Cycling Club 12:03.6 Female
75 Neil Frost Bristol South Cycling Club 12:08.0
76 Dave Francis Alltrax 12:26.3
77 David Braidley Bristol South Cycling Club 13:15.7
78 Katherine Moore Bristol Road Club 13:19.0 Female
79 Tony Emery Dursley Road Club 14:26.1
80 Peter Rogers Tor 2000 (Kalas Sportswear, Whitelake, Scorpion C.S.) 15:48.9
81 John Bailey Bristol South Cycling Club 36:41.5