Since the National at the end of October, I've been taking it relatively easy. Apart from Zappi CC hill climb, I've had  a laid back approach to cycling – a bit of level one delivering letters around Oxford, the odd session on the rollers.  But generally it feels like a time to prioritise things other than cycling for a change. It becomes a bit of a relief to look at the pouring rain out of the window and know you can just stay indoors and without feeling like you're losing form at the wrong time of the season!
To use an old fashioned cliche, everything has it's season and November feels more like a season for eating cake and drooling over the latest TT machine.
The new Boardman TT bikes is tantalisingly beautiful. (Cycling weekly photos)  You want to buy it on aesthetics alone; how can such a wonderfully engineered bike fail to do anything but fly through the air – like the proverbial knife through butter?
Alas, there is always another bicycle to buy!
It's also time to put some attention on that murky business of earning money so that I can re-enter the time trial machine arms race. We could declare a truce and mimic the UCI in not riding anything post 1976 and the Eddy Merckx era. But, although my credit care limit would be quite happy with riding steel frames, we would lose something if we didn't have new bicycles to pour over in the winter months. If we didn't have bike catalogues and internet sites to fill our winter months, we might find ourselves going out to train on the hard cold winter mornings and that would never do.
But, after a couple of weeks of easy riding, I find the old itch to get out on the bike returning. It's one thing to pootle around Oxford, but when the sun comes out in November, I yearn to get out into the Cotswolds to enjoy the last colour of autumn before the winter gods shut up shop, leaving a bleak 3 months of austerity.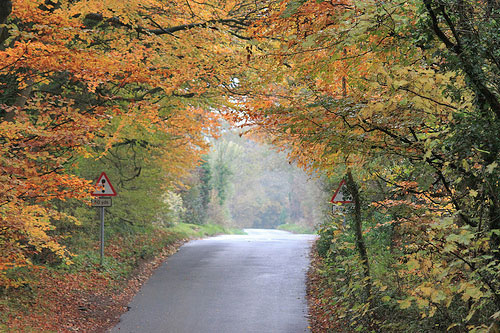 It seems a long time since I last just went out for an ordinary training ride – Three hours and 55 miles at a nice steady pace. The racing season feels all or nothing – eyeballs out or slow recovery sessions. It's a great feeling to be able to just stretch the legs, cycling in the sweat spot – a steady, but manageable, pace. Racing has it's own joy, but you can't beat the simplicity and joy of just getting the miles in. At this time of the season, it feels like you are starting from scratch. The last time I did 70 miles +, the sun was setting at 8pm and we were basking in the glory of the first British winner of Wimbledon since Fred Perry; now the sun setts at 4.20pm and the biggest British competition seems to be a televised version of prancing around a dance hall in Blackpool.
The vague plan is to build up the base, and prepare myself for the first of the  winter 100 milers. These 5-6 hour training rides are hard work, but it's the base I want to be able to ride the BBAR  (12 hour time trial and 100 miles) next season. Fortunately, I enjoy these long training rides. At least, when you're not freezing. When you can get into a good rhythm it's tremendous fun. Just remember, if you're speedo says an average speed of 16.1 mph after three hours of hard toil – it will be a lot faster when you get to ride your new TT bike next season.
Related