For £500, you can get a pretty decent commuting bike. Personally, I wouldn't be keen to spend much more than £500 for a commuting bike. If you lock the bike up in town, there is an increased chance of theft, so with just a £500, you get more peace of mind than you would if you had spent over a £1,000.
I bought a very nice commuting bike in 1999 for about £550 (It was a Trek) but it got stolen from the back of my house. I bought a second hand bike (Trek 1000) from a neighbour for £200 as a temporary stop gap. 17 years later, I'm still riding this temporary stopgap. It is essentially an aluminium road bike, adapted for commuting. I often check out alternative commuting bikes and have test ridden a few, partly for this blog, partly for interest in 'upgrading' my commuting bike.
There is a great choice of commuting bikes for under £500. I would separate the choices into: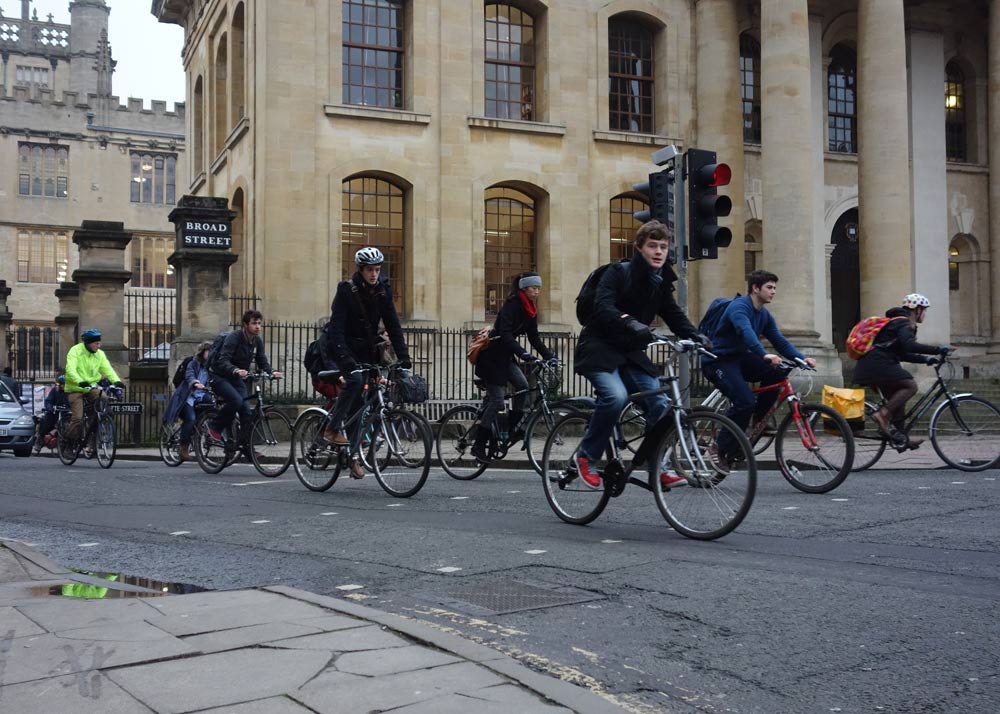 Classic / Retro Style Bikes – Look cool, great joy to have. Slower. heavier. A bit more expensive. Not great quality at less than £500.
Hybrid Bikes – best value. Most practical, most widely bought. Cheap prices due to economies of scale.
Mountain Bikes – Good for rough terrain like canal paths. Wider tyres are slower. FOr under £500, you won't get a 'real' mountain bike, more like a hybrid geared towards the MTB range.
Road Bikes – Faster, narrower tyres, more aggressive riding position, but less stable than hybrid bikes. Useful for longer commutes and those wishing to combine commuting with training.
Single Speed Bikes – Easy to maintain. Look cool. More expensive (not many under £500). Not good if you have lots of hills!
Foldups – Useful for those commuting by train. Limited choice for under £500. Certainly, no Bromptons come under this price range.
1. Classic Commuting Bikes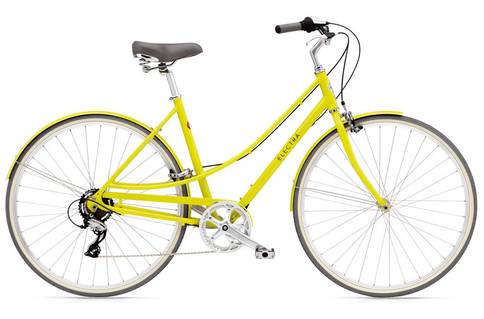 If you are looking for a classic, stylish bike, there are few under £500. For example, the Dawes Diploma looks like an old fashioned classic bike. It may not be the fastest bike from A to B, but, it does the business and looks pretty cool too. One limitation is the 3 speed Sturmey archer.
For real style, why not have a look at the classic Dutch Gazelle. It has a real continental flavour and stands out with distinctive design and colour. But, difficult to source in the UK, more likely to find on eBay second hand.
Pros of Classic Bikes – look good, fits in with 'cycle chic' appearance. Steady to ride
Cons of classic bikes – are slower to ride, heavier. not great for long distances or up steep hills. More attractive to thieves than your common MTB.
Hybrid Bike
If you are more practically minded, you might like to buy a hybrid bike. This is a cross between a road bike and mountain bike. It comes with road size wheels, but a thicker tread than ordinary racing bike wheels. In a sense, hybrid bikes are simpler, cheaper versions of mountain bikes. They are fine for commuting, offering good stability and practicality. They can be easily adapted for panniers and mudguards. There is a great choice of hybrid bikes under £500. If you are willing to spend £300 you can bike such as the Dawes Discovery. Hybrid bikes from under £200 will be made of cheap steel and will typically be quite heavy with more unreliable components.
Dawes Discovery
The Dawes Discovery 201 is available for under £400.
Just £400 for a solid commuting bike. On the heavy side at 14 kg, this has a good choice of gears so you will be able to take it steady. It will appeal to a commuter looking for a non-sporty, but a reliable and sturdy commuting bike. It is good value, and although not super-cool, it will mean it is less attractive to thieves.
Review of Dawes Discovery 201
Trek FX 2

The Trek FX range is quite extensive and is pretty good value. The Trek FX 1 is only £400. For £499 you can get a Trek FX 2, which comes with disc brakes
Internally routed cable and a lightweight aluminium frame.
Tyres: Bontrager H2, wire bead, 30 tpi, 700×35 c
Shimano Altus shifters
Shimano derailleur – Shimano Tourney (front) Acera (rear)
Brakes Tektro HD-R280 hydraulic disc, flat-mount, 160 mm rotor
Weight: 11.95kg
Equipped with potential points for panniers, mudguards and bottle holders.
Sizes (S) to XXL will fit all sizes.
24 gears rear cassette (11-32) front chainring (48/38/28)
Comfortable grip handlebars.
It is very good value for under £500. thick good quality tyres and a range of gear choices. It is not going to be the fastest bike on the streets, because of the '35 wide tyres, but with 24 gears,  and a very low gear of 28-32, it will be much more than you will ever need.
Ridgeback Speed Hybrid
At 30lbs, 13.6 kg, I'm not sure 'speed' is the most appropriate name. The advantage of the Ridgeback is that it comes with all the essential extras that a commuting bike should have. Namely mudguards and pannier rack. Both of these make commuting a much more enjoyable experience. If you choose a commuting bike, I would factor these extras into the pricing (along with a good lock and lights) The tyres are quite wide Vee Tire Zilent 700x42c tyres are better than many on hybrid bikes in this price range. But at 42′ are not exactly speedy. Despite a slightly misleading name, it is a good solid, middle of the road commuting bike.
Frame: 6061 Aluminium
Fork Hi-Ten Chromoly
Gears – Shimano 21 speed. Derailleur Tourney (12-32)
Breaks – Promax TX-117 V-Brakes
Saddle Ridgeback custom
Specialized Cross Tail
Geared towards the mountain bike genre. At just £450, this gives quite a lot of comfort for a sub £500 bike. Disc brakes offer more powerful braking. Suspension forks and 38′ MTB style tyres this is a  bike suitable for commuting over rough terrain, which may involve a canal path or just potholes on your local roads.
The latest model the Crosstrail Hydro Disc comes in at £575 but has features not found elsewhere for a similar price
Disc Brakes –

Promax Solve hydraulic

Shock absorber forks –

SR Suntour NEX For

Tyres –

Trigger Sport Reflect 700 x 38c

Specialized Cross at Evans
Giant Escape
The Giant Escape is a popular commuting bike, coming in both men's and ladies and different models. There are quite a few choices for less than £500. For £499, you can get the very good Giant Escape 1
Giant Escape 1
ALUXX-Grade Aluminum frame
Giant Composite with ALUXX aluminium steerer fork
Shimano Alivio and Altus 27-speed transmission
Tektro linear pull brakes
Giant GX02 double wall aluminium rims with Formula hubs wheelset
Giant S-X2 puncture protect 700x32mm tyres
Fold Up
Foldup bikes are great for anyone who has to commute part of the way on the train. Look for bikes which are not too heavy and easy to dismantle and put up. Bromptons are the best known type of foldups but they don't have many options under £700. See Review of Bromptons.
Dahon Vittesse
Dahon are also a  good brand and the Dahon Vitesse is sold for around £400 and is said to have a folding time of 15 seconds. It took me longer when reviewing. I did a test ride, but was put off by the relative slow speed of foldups.
Single speed Bikes
 Charge Plug
Charge Plug have a few different models from £350 upwards. A basic single speed, which doesn't have the price label of some more established single speed names. See Review of Charge Plug
Commuting bikes under £200
To get a commuting bike under £200 means you are getting some pretty inferior components. The bike is likely to rust and break down more frequently. The tyres will be thin and more prone to punctures. If you can spend more than £200 do! But, if saving money is a real priority, I've reviewed these two cheap bikes.
Ammaco Dresden
£179. Plenty of gears on a cheap aluminium frame. But, tyres are weak and gears prone to becoming unresponsive. Will not last too long without needing to go back to shop. Review of: Ammaco Dresden
Raleigh Oxford
Another popular bike here in Oxford. You see quite a few with substantial amounts of rust. Pretty slow to cycle, not the best experience. Surprised Raleigh put its name to it. Review: Raleigh Oxford
My Commuting Bike
My commuting bike is a Trek 100 road bike (now discontinued). I bought second hand for £300. Brand new it would have cost £450. It is quite a practical commuting bike as it is relatively fast and has pannier rack, mudguards, lights. It's only limitation is when we get a dusting of snow, the thin wheels 25′ are pretty narrow for the the weather conditions. Over the 17 years, I've spent a lot replacing worn out components. I've switched to Armadillo All Condition tyres.
I have made front chain ring – single ring – taking off the front derailleur for less maintenance. I run a short chain to avoid it coming off. I use clip on mudguards, though I would like full all the way round mudguards. I only use 2-3 different gears in Oxford, and would consider single speed / even fixed.
I don't ride particularly fast on commutes, but it's good to have a road bike because you can get into town without getting hot and sweaty. I wouldn't wish to switch to a slower hybrid mentioned in this article, because I would have to work up more of a sweat to get into town.
Related Articles
Buying