Yesterday was a 10 mile TT at Weston on the Green RAF field, organised by Bicester Millenium CC. I finished 2nd in 21.07.
When I got into cycling, back in 2003 / 04 my first races were at Weston on the Green. A 2.4 mile circuit around the perimeter of an airfield. It is an RAF based, sometimes used for practice parachute landings.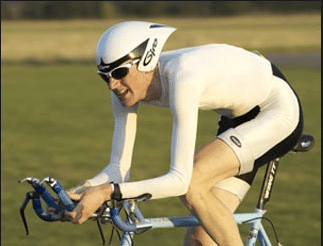 Looking back through my cycling archives, I noticed I won a 'road race' in 2003. In those early days of finding Weston on the Green, there were informal road races around the perimeter track. The first time I turned up to race I had mudguards on an old Trek 500, but still managed to break clear from a chasing pack of 5 people to win the unofficial road race. The advantage of it being such a long time ago, is nobody can remember to challenge this 'famous' win – mudguards and all. It was an auspicious start to a cycling career, though I did learn to ditch the mudguards and I have never won another road race.
In 2004/05, I went back to concentrate on time trials – 10 miles and occasionally 25 miles. They were excellent introductions to time trialing. Safe, closed roads and a nice relaxed atmosphere for getting into racing. Since 2006, I have rarely been back. But, this year was able to enter the Bicester Millenium 10 mile TT.
It is my first race since National 12 hour back in June. I had a lot of form at the end of June, but for various reasons didn't do any racing in July. It is hard to remember the last time I did a 10 mile TT.
Looking at my lap splits, I set off a little conservatively. Getting faster on every lap. I made the biggest effort on the back straight into the big block headwind. Going down the fast, slightly downhill section was a little sketchy with a light drizzle on the surface. I was a bit rusty going through the corners because at 30mph, I didn't fancy skidding off.
I never looked at computer during race. I felt as though I was going really fast. I think it's the nature of the course, smooth tarmac and fairly flat.
I entered the race with a very relaxed attitude ( so relaxed I forgot my overshoes) but it was good to do a local TT. There were 40 fellow riders in the event. It's a shame there were not more because I'm sure time trialling would be more popular with the average cyclist if there were more events like this.
Bicester Millenium were founded in 2000 (I assume!) they are one of the modern cycling clubs who have benefited from the increased popularity of cycling in the past two decades. They promote quite a few events, such as a 4up TT and 9up TT at Silverstone.
Lap
1st lap 5.17 – 334 watts
2nd lap 5.09 – 347 watts
3rd lap 5.06 – 354 watts
4th lap 5.06 – 351 watts
Finish 21.07 – 2nd place 346 watts
Photos
Rider at Weston on the Green.
tandem
Cowley Road Condors got a presentation for finishing 3rd in 9up TT at Silverstone.