For any commuter cyclist, waterproof trousers are essential. I remember the first two years of working in town, I was too tight to buy any waterproof trousers. When it rained I would teach by standing by the radiator waiting for trousers to dry. Happy days!
Then I got a pay rise and bought a pair of waterproof trousers from an outdoor shop. They weren't very good. Firstly they were too short and so your ankles got very wet. So I bought a pair of walking garters to fill the gap and stop the trouser getting stuck in the chain. I've been meaning to buy a proper pair of cycling waterproof trousers for several years, but I never seem to get round to it. There's always a new deep section front wheel to buy.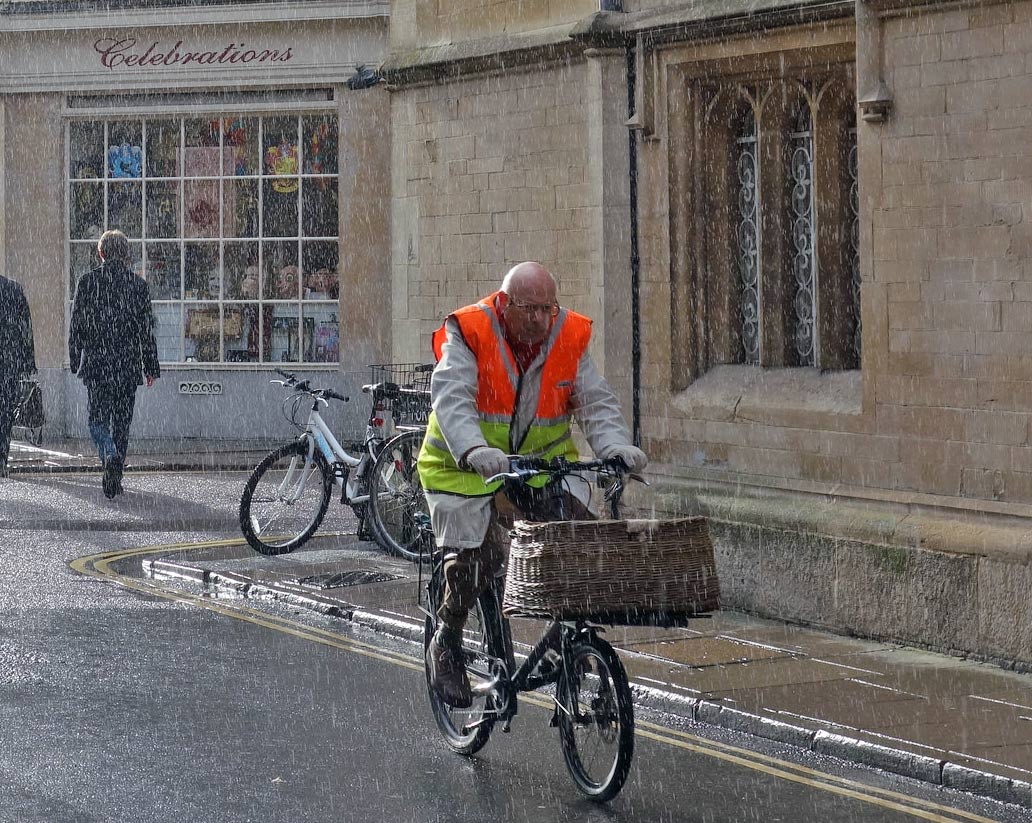 For the past two years, the elastic waist broke on my  old trouser. So it meant when I got off the bike, the waterproof trousers would start to fall down. A bit embarrassing, even if there was another pair of trousers underneath. Anyway when I was offered a pair of DHB waterproof trousers to review, I was pretty happy. Anything was going to be a big improvement…
I got them a couple of months ago, and to be honest there haven't been that many wet days. But, when it has rained, I've put them on and they have done a good job in keeping my dry.