"It was a magnificently imaginative invention, a form of odyssey in which the lonely heroism of unpaced riders was pitted against relentless competition and elemantal nature. The Tour encompassed the territory of France, and Desgrange later claimed that it encouraged a sense of national identity, establishing La Patrie in clear geographic terms."
– Jim McGurn on the Tour de France
The Tour de France is one of the biggest sporting spectacles in the world. In terms of spectators getting to see the event live, it has no parallel – with millions lining the roads of France and Europe throughout the month of July.
Stats of the Tour de France
In 2013 – a caravan of 4,500 people including  organisers – teams – media – partners – publicity caravan – providers made up the tour. This excludes many volunteers and local council workers who help to get the tour ready.
Riders
198 riders at the start (22 teams of 9 riders) 2014)
300 support staff
Route for 2014
3,664 km (21 stages)
4 countries visited (the United Kingdom, France, Belgium, Spain)
33 French departments visited
36 stage towns/cities
Internet popularity
30 million unique visitors / 110 million pages viewed on letour.fr in 2013
Most popular languages for viewing letour.fr: French, German, Spanish and English (the most visited version)
Spectators by the side of the road
An estimated 12 million spectators (2013)
63% of men and 37% of women
Average time by road side – 6 and a half hours of presence on average on the road-side.
Media coverage
Broadcast in 190 countries (2013)
Almost 100 channels including 60 live broadcasters
90 hours of live programmes (broadcast internationally)
5,500 hours of broadcasting throughout the world
3.5 billion viewers worldwide (in 2013)
Le Tour de France in Yorkshire 2014
An estimated 2.5 – 4 million fans lined the roads to see the Tour de France cover two stages in Yorkshire.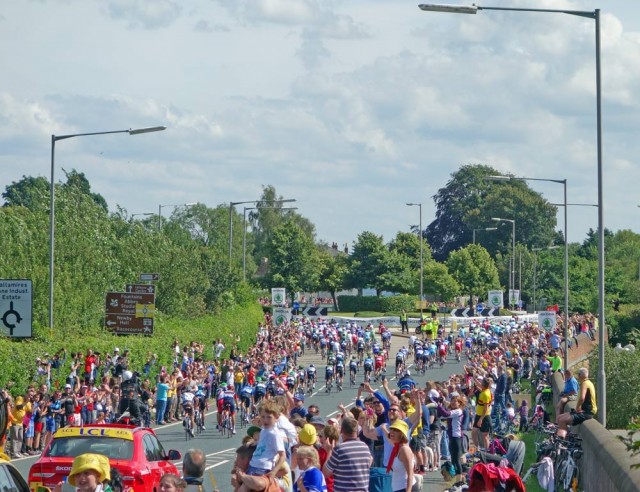 "I can see the Tour in their hearts, and in their eyes. For that, I say thank you to everyone in Yorkshire who has made this Grand Depart so very, very special."
Christian Prudhomme
How Long is the Tour?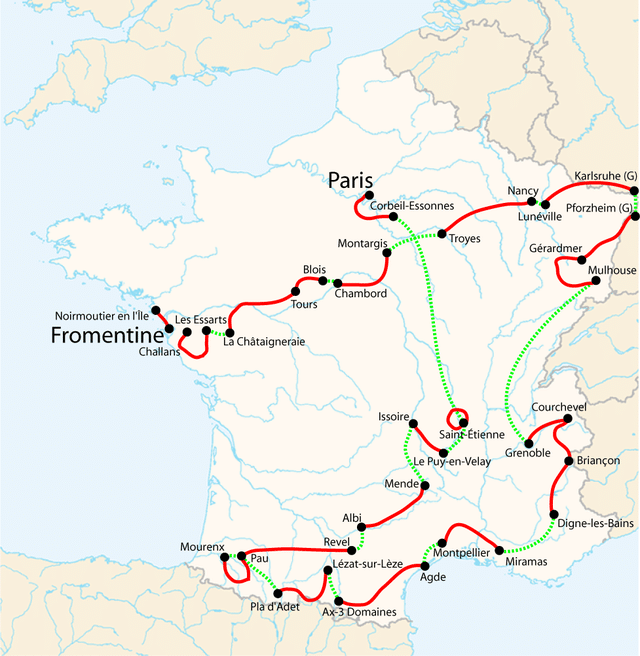 Modern versions are roughly about 3,600 kilometres (2,200 miles) spread out over three weeks. Early Tours were longer. In 1926, riders had to cover 5,745 km over 17 stages.
The longest ever stage in the Tour de France was on 7th July 1919 – 482 km (300 miles) won by Jean Alavoine from Les Sables-d'Olonne to Bayonne.
Average speed in the Tour de France?
In 1926, the tour winner averaged 24 km/h over the whole 5,745 km. By comparison in 2010, the average speed was just under 40 km/h for the 3,642 km.
The slowest average speed was in 1919, when French roads were in a bad state after the First World War. The winner Firmin Lambot (Bel) completed the course at an average speed of 24.056 km/h