The Assos LS Skinfoil longsleeve base layer is a top of the range base layer, designed to offer comfort and temperature control. In summary – expensive, but very good.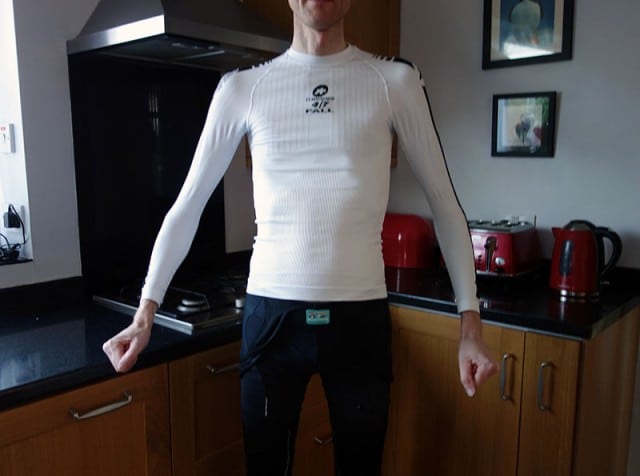 I bought the Climarange 4/7 Fall version, as that seemed to offer the biggest range of temperatures for the base layer to be useful. I have used it over the winter (mostly wet and mild). But, also used it this weekend, cycling in pretty chilly temperatures of 2 degrees.
Fit
I took size L, (waist 30-32) which was a good fit, allowing for my lanky body shape. I would have liked arms to be a little longer, but it felt close to the skin without being tight in any particular parts. Assos say that it is manufactured like a tubular design (rather than flat bed). This seems to mean it has better contours to the shape of the body.
They say it is important to get the right fit because if it doesn't fit close to skin it doesn't work as it should.