This is another collection of classic time trial photos from the Bernard Thompson collection. I have already published some of these on my last cycling blog, but this is a new collection from the 280 images, and bigger sized (640px) than last blog. I hope you enjoy these insights into the 'golden era' of domestic British cycling and time trialling.
Thanks to Peter Whitfield for including this CD of copyright free images in his excellent cycling books – '12 Champions' and 'History of Time trialling'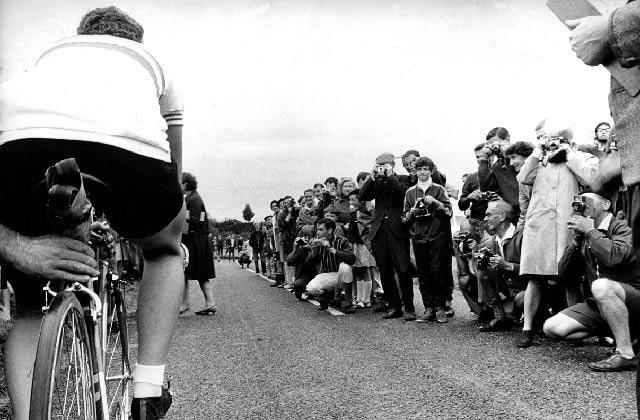 A familiar scene for early morning Sunday time trials. Time keeper and pusher-off.
A road with no markings, must have been relatively quiet.
A classic shot from the Catford CC hill climb – the oldest cycle race in the world.
At the start of the national 100.
Looks like this rider got a good push from the pusher off. Many people checking watches and looking on.
Time Trial Legends
The 1960s was the peak of the BAR competition with the best timetriallist competing with the best road men.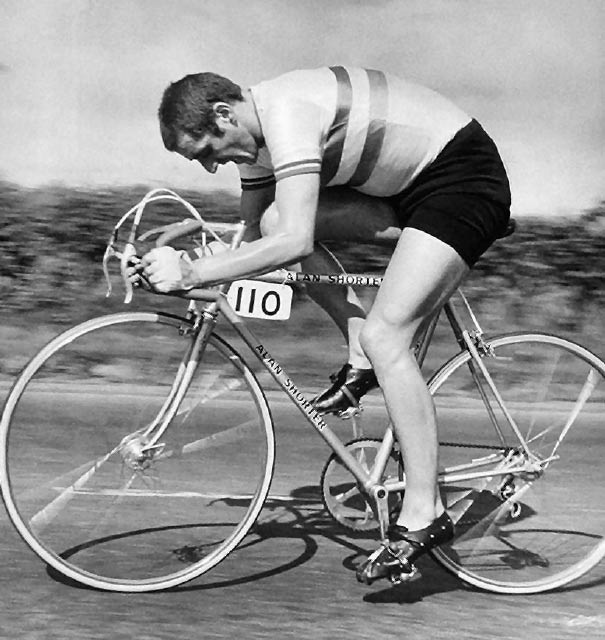 Alf Engers set a new competition record of 49.24 for 25 mile TT in 1978, before the advent of tri bars and disc wheels. It was the first sub 50 25 mile TT. He had a habit of annoying the establishment, but he was a class act on the bike. Engers was national 25 mile TT champion in 1969 and 1972-1976.