Apart from cycling my other hobby is visiting towns by trains to take photos of cyclists and the cycling infrastructure in that town.
Recently, I went to Huddersfield by train. It's quite an impressive train station, and in recent years it has seen a big increase in passengers using rail services across the Pennines. Huddersfield train station was also worth visiting for a bit of rugby league history. It was at the nearby George Hotel, where several northern rugby clubs, back in 1895, broke away from the 'toffs' who dominated the amateur rugby game. They formed the Rugby League, allowing professionalism and introducing new rules. For many years, I followed Leeds RLFC. Unfortunately, the George Hotel went into receivership in 2013 and is now covered in scaffolding, but 'Welcome to Hudddersfield' I guess.
Anyway, I'm digressing from the main theme of this blog, which is usually cycling.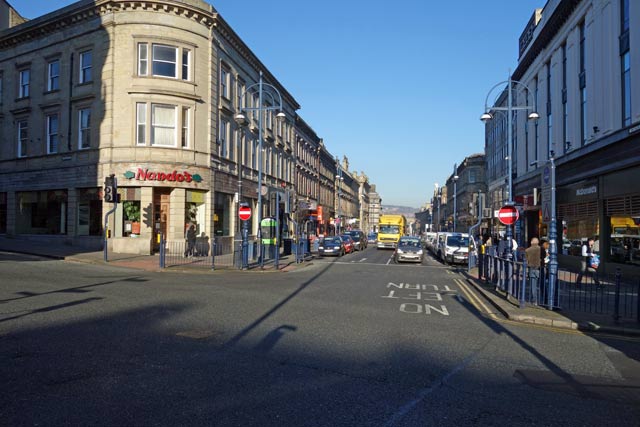 The problem is that during my two hours in Huddersfield, I didn't actually see anyone cycling. This is a bit of a stark contrast to a 'cycling city' like Oxford, where a cyclist is always visible whatever the time of the day.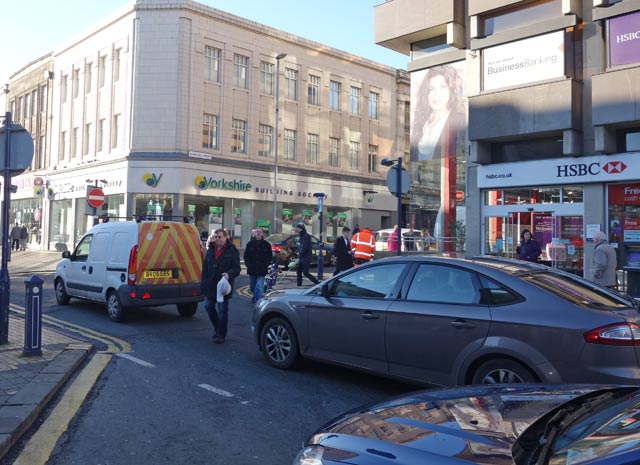 I walked around the town centre, camera at the ready, but I didn't even see so much as a parked bicycle to take a photo of Admittedly, I didn't wait forever – somehow standing outside the ranks of betting shops and pawnbrokers, waiting for an elusive Huddersfield cyclist to pass by wasn't the most enticing way to spend a cold January morning.