I've been a big fan of clip-on mudguards for many years. However, they do have a habit of breaking after several years of use. Parking bikes in Oxford is a bit rough and tumble, so these flexible mudguards tend to get a bit battered.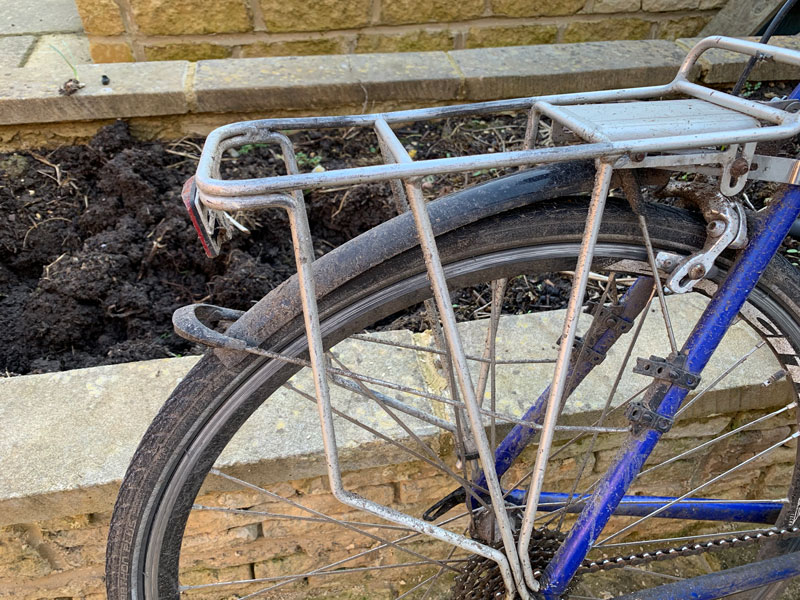 With my rear mudguard snapped in half, it was a good excuse to upgrade to the latest model – Race Blade Pro XL.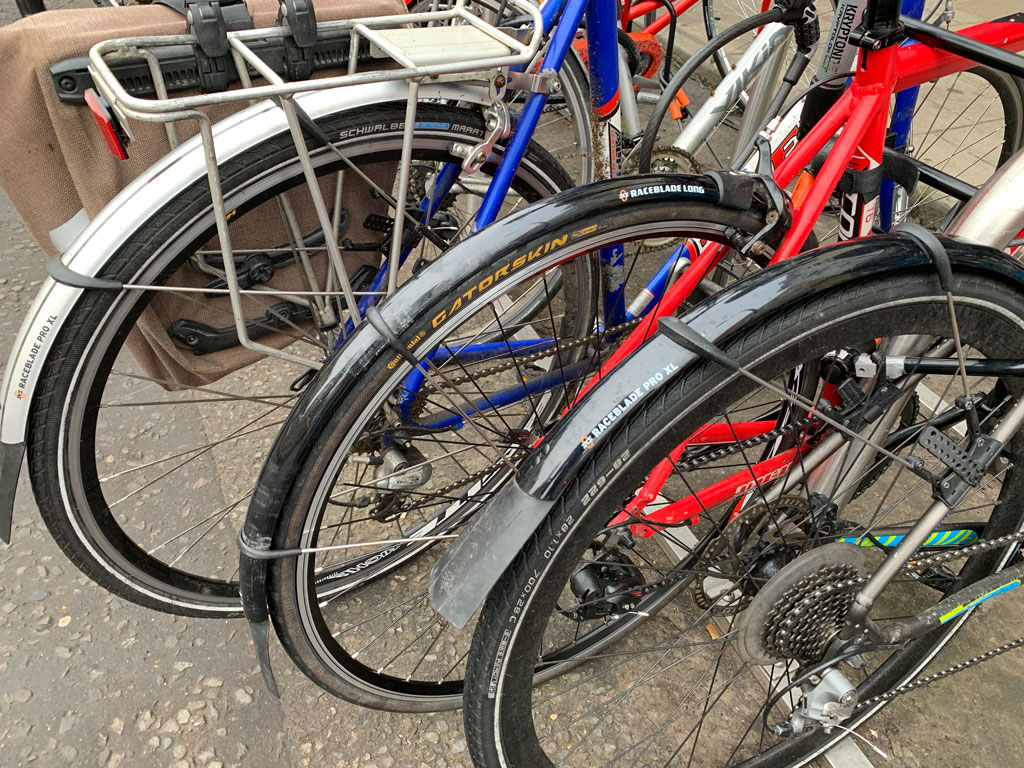 The main issue for clip-on mudguards is – can I get them to stay in a good position without them starting to rub the tyres or part of the frame? The front mudguard is often a testing challenge because on my old racing bike (Trek  1000 from the 1990s) has quite a small clearance between wheel and front fork.
This model of Race Blade XL comes with a small Allen key to adjust the settings of direction and length of the mudguard. This allows for considerable adjustment and a good degree of accuracy in adjusting the mudguards. It is also quite secure as you can tighten up the bolts quite tight. The other part of getting the setup right is fixing the bracket to the front fork and rear stays. It comes with one strong rubber gripper.
Aweakness is that the mudguard clips don't quite fit the rear stays or fork. It does not fit flush, but grips either side. I looked in the manual and there was a very small picture suggesting you can adjust it. But for the life of me, I couldn't see how to do it. It looks rigid and not able to change. However, although aesthetically it is a little disappointing, it doesn't really matter, as the grip is strong enough not to move – even though it doesn't fit quite properly. I ride over rough cobbles and bikes paths with no discernable movement.
I parked my bike in town and it seems the Race Blade XL is quite popular. Another user had same issue of not quite fitting rear stays.
After a few days of use, I have had the odd rubbing of mudguard on the front wheel, but some further adjustments and it seems no problems.
The clearance at the back is quite good – you can see the flap adds considerable distance.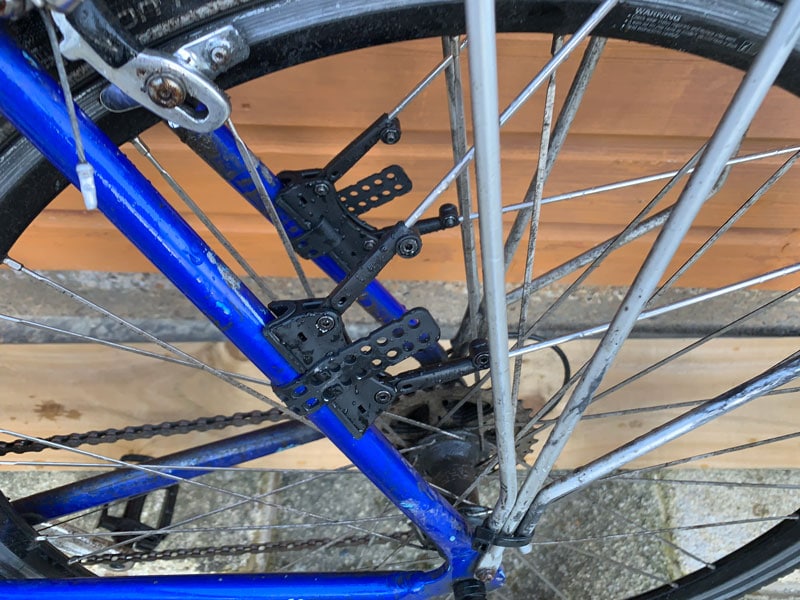 The drawback to these easy to fit mudguards is that there is no protection from brake to the down tube. This means you get some spray towards the down tube and your trousers. But, for riding in a pack of cyclists, they are very good.
WIth a RRP of £49.99, they are quite pricey, but I have seen them on sale for £29.99 – a considerable reduction from the RRP.
Conclusion
They are a good buy. They are easy to fit and provide excellent coverage. You won't get any snide comments riding in a pack. They also seem a good upgrade on the similar model I bought several years ago.
SKS Race Blade Pro at Evans
SKS Race Blade Pro at Wiggle