Last time I was up in Yorkshire, I found Trooper Lane and Shibden Wall. Glutton for punishment, I was keen to find more of the same. As it turns out, I found a hill in Hebden Bridge which had me reduced to getting off and walking very slowly. A hill that has truly defeated me, but more of that later.
First off, I headed over Bingley Moor and Oxenhope Moor to Hebden Bridge to have a go at Mytholm Steps, I have done it before, but I fancied another go.
BTW: If you want to do some real hill climb training, rent an apartment in Hebden Bridge. I think it's fair to say Hebden Bridge has the highest density of really hard hill climbs in the whole of Great Britain. I can't think of any other town, which is surrounded by such a feast of anti-gravity challenges.
Mytholm Steeps / Rawtonstall lane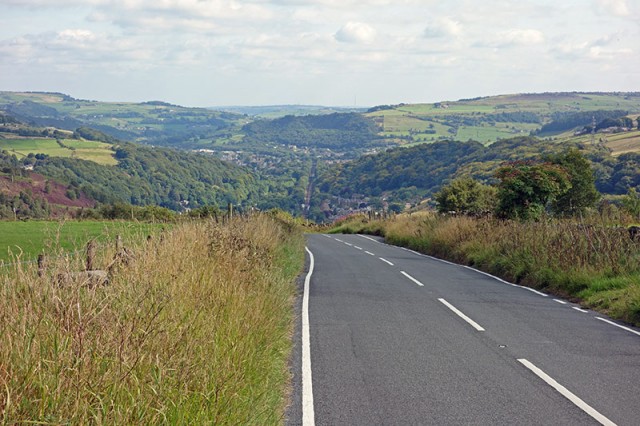 It's a real killer mile. average gradient of 12%. But the middle half a mile averages 17%, with some brutal 25% hairpins. It climbs 200m in a really short space of time. Quite often you think you've done enough to get to the top of any hill, and then another section of 20% looms in front of you. It's a really tough. It will have you out of the saddle all the way up until you escape the trees and the final (relatively more) gradual finish.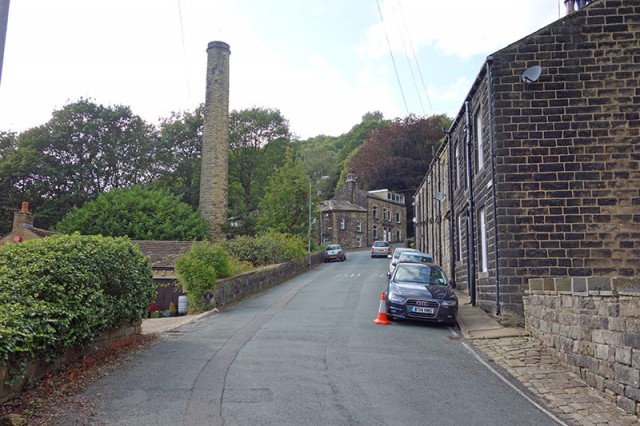 Mytholm steeps
Distance: 0.9 miles
Average gradient: 12%
Height gain: 634ft – 195m
Time: 6.28 – 401 watts.
Full climb 3.3 km – 225m height, average 7%
100 climbs #139
I was quite pleased with myself for climbing Mytholm Steeps at a good pace so I descended and went to find 'The Buttress in the centre of Hebden Bridge'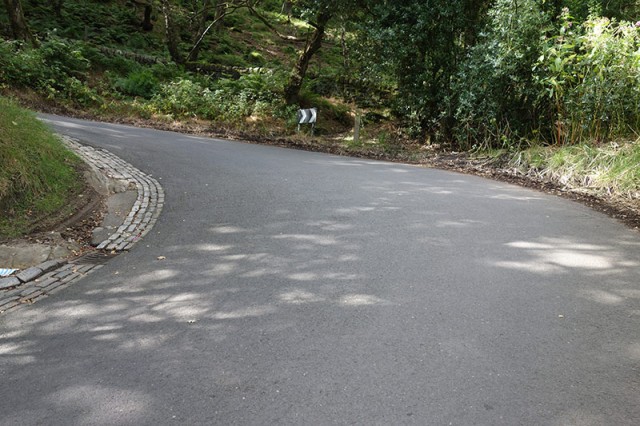 Veloviewer

The Buttress
Distance: 300 metres
average gradient: 24% Gradient
Maximum gradient: at least 30%
Height gain: 220ft / 67 m
Other info: COBBLES Nasty, slippy brutal cobbles!
The Buttress is an old packhorse route, which is no longer designated as a road. (See: Hell of the Worth)
If the average gradient is 24%, I'm sure the first section is averaging at least 30%. Furthermore towards the end of the first section, there is kind of a 'lip' where the gradient is unmeasurable, but I'm going to say 35%.
I started with great trepidation, knowing it was highly unlikely I would be able to ride up on a road bike 22m tyres, 90psi and 39*28.
It really is formidable. The first 30m were fine and I was beginning to think it wasn't so bad after all. But, then a fine moisture on the cobbles gave a bit of wheel spin. I recovered from this, but really started to struggle up the ever-increasing gradient. Eventually, as I was reduced to walking pace of 2mph, I had to un-clip before a more ignominious fall. I hadn't even reached the steepest section.
Momentarily, I stood and wondered what to do, I half thought about turning around and walking back down, but I didn't fancy walking down either so I walked a bit and then was able to get back on the bike. The last half is more reasonable gradient and I was able to keep going all the way. I kind of got to the top, but not in the way I'm used to cycling up hills.
It might have been possible on a road bike with 39*28, if the cobbles were dry, but you really need a compact and preferably mountain bike. I believe a bike race is run up this crazy hill every year! I'm all for finding the hardest climbs on route, but don't bring the Tour de Yorkshire up the Buttress. It really is too much!
Veloviewer

Hebden Bridge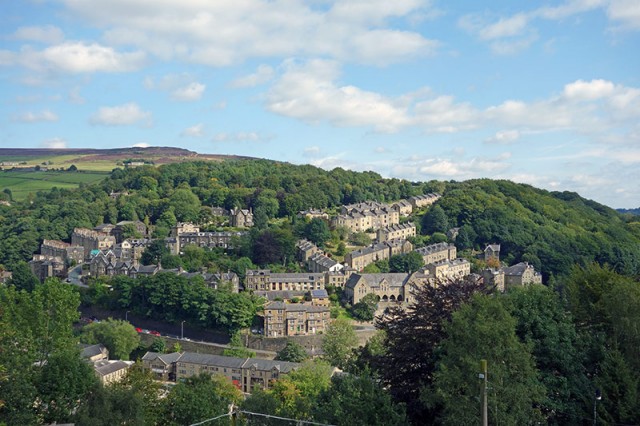 After that I did some more hills around Hebden Bridge – there are some great tests, but at least they are quite manageable compared to the first two.