The national hill climb now feels like a long time ago. The season has changed – both in terms of weather and the approach to cycling. Rather than eyeballs out for 4 minutes, it's time to dust off the winter training bike and get ready for relatively long slow miles through the foggy Oxfordshire surroundings.
The day after the national hill climb, I got the winter training bike down from the loft, the difference in speed and weight was too much, and I wanted to put it back up in loft. So I'm still riding the Emonda whilst the weather is relatively good. I know from bitter experience that by early Dec, many of the quiet roads around here become barely indistinguishable from muddy farm tracks, and I will have surrendered to riding at 15mph on thick Armadillo tyres, mudguards, winter overshoes and three pairs of gloves. But, if I can get a few rides in November on a summer bike, that is an added bonus.
Getting lost – finding new roads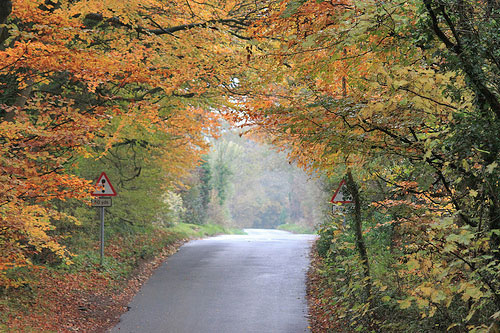 Oxford is a great place to cycle, if only for the sheer diversity of routes, roads and directions you can take. I've been in Oxford since 1994, and I still am finding new roads to rides. When training, I tend to stick routes I know well – the last thing you want  when you're really training hard – is getting lost and wondering where to go next.  November becomes a good opportunity to follow the proverbial nose – head in a general direction and take which ever road appeals. This is one of the best ways to learn all the intricate lanes and stock pile possible training routes for next year. It's OK, so long as you don't head completely in the wrong direction.
When the sun comes through in Autumn, it's as good as it gets.
Yesterday I meandered towards Henley and then headed towards Sonning Common. These are roads I rarely use. It's fun finding new roads, even if it means taking the odd dead end turn. Amongst the highlights was coming across 'Quiet Lane' which was as the name suggests was a quiet road, covered in a canopy of autumnal trees.
However, The problem with taking any old road, is that you can end up doing a few u-turns, which you try to accomplish pretending this is exactly what you intended. People tend to stare at you when you cycle down a dead end road to a farm, look-around for a possible road to somewhere, then do a u-turn and sheepishly head back the way you came.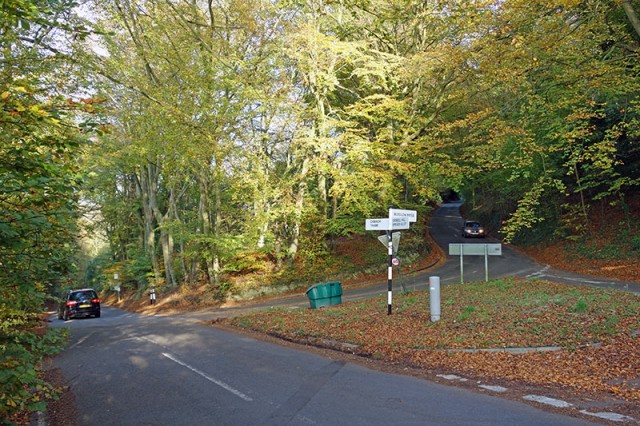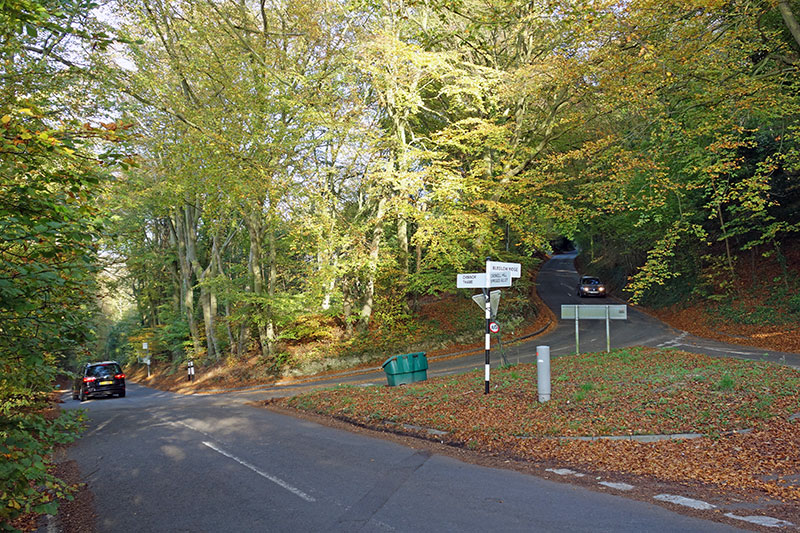 The other problem is that, at some point, you will invariable end up on some busy road that isn't much fun.These rural A roads are the most statistically dangerous in the country. Cars doing 60mph round bends on the wrong side of the road, is enough to make you take the next left and suffer no matter how many layers of mud in preference.
I also bumped into a Cycling Weekly journalist, Richard on the route, back in England after jet-setting around the pro-tour.
Training Plans
After a long season of racing and relatively structured training regimes, I enjoy a couple of months of relatively unstructured training. A plan of nothing more scientific than get a few miles in. My reasoning is that if I do a lot of miles, I'll get a range of different training zones – but mostly that all important endurance base layer, which will help for next seasons higher intensity.
Reading Geraint Thomas' book – was quite interesting in that Team Sky have been pioneering a concept of 'reverse periodisation' – from what I can understand this means – don't just do slow base endurance miles. Work on speed throughout the year. There are probably innumerable nuances to this training idea, and I wouldn't take this to mean beat yourself up over winter.
But, it does appeal. I like riding fast up hills, whether it is summer, winter or autumn. So I may do a bit more high intensity than usual this winter. If nothing else, it helps to warm up your toes and bring a bit of excitement to the 5 hour plus solo training rides.
Spin Loose
Talking of winter training plans, I've come across Ben Norbury's blog – Spin Loose. (BTW: his father Ken Norbury is a great photographer of time trials). It's worth a read if you're a timetriallist. The interesting thing is that when I read Ben's blog (and similar cycle blogs), I get more inspiration to cycle, but also a mild feeling of inadequacy about my own knowledge of training and cycling. Here I am doing nothing more than getting some miles on the clock, when I could be working on cadence, TT fit, TSS scores and all that jazz! I suppose others may read my blog and perhaps worry they should be getting loads of winter miles in…
2016
As mentioned in Not everyone can be Eddy Merckx, the days of chasing hill climb podiums may become a less over-whelming priority of my cycling. Instead, I may look to the other spectrum of hill climbs – a bit more of the longer stuff. I don't want say too much because I've spent the past 25 years talking about doing a 12 hour time trial. After 25 years of ruminating on the prospect, it's time to trot out a well worn cliché and see if the legs will do some talking for a change.
Related