Today was a 10 mile time trial on the Bentley Course (H10/8) on the A31. It is quite local and the course I do most frequently. I've been riding for several years. I started off in mid 21s in 2005, then went down to 20s and for a long time have been trying to get a 19. The funny thing is that as I get faster, the position in the races stays the same. If anything it's harder to win with a mid 19 these days, than when I used to do mid 20s. Time trial speed has just increased a lot in the past couple of years. I looked at past results on the H10/8 stretching back to 2005. I have finished 2nd at least five times, but have only won one event (with a 20.21 in 2013).
Yesterday, I was at Newport Velodrome to have some aero testing with Aero Coach, trying to catch up with those who have really worked on their position. It was a good experience, I may write about later in week.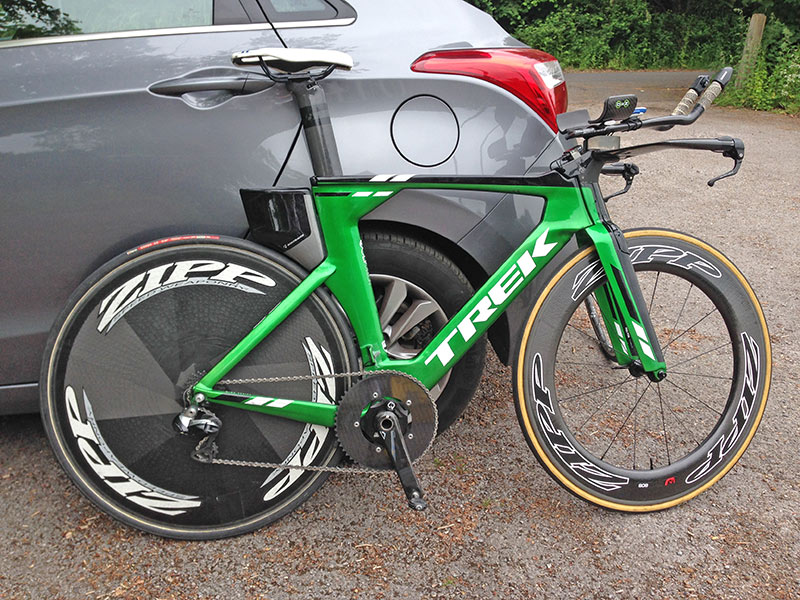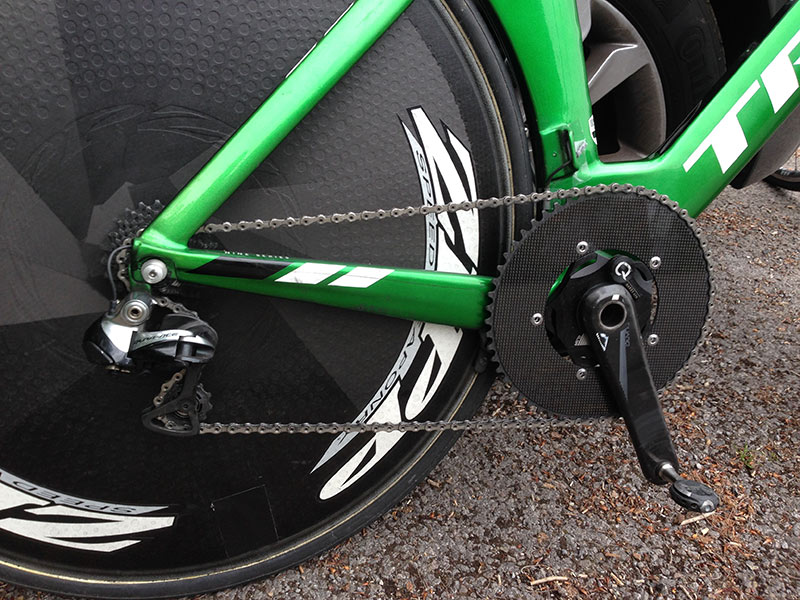 With a few tweaks to position and also a new single chainring set up (arrived Friday afternoon) I was hopeful of going faster. My pb for this course is 19.49 set last year. (blog from last year)
Conditions today were good, very light wind and the temperature was warming up. I warmed up on the road and set off. My power meter wasn't working properly and giving me very high power figures – which was momentarily encouraging, until I realised there's no way I was averaging 380 watts to the turn. I tried calibrating the pm before the race, but the calibration didn't work. I have so many problems with power meters (Quark / Stages) it's almost getting to the point where they are practically useless. I've returned faulty power meters so often to my local bike shop, I can't face bringing yet another one back for return.
Anyway, years of riding 10 mile time trials has helped improve pacing and I'm able to ride on feel reasonably well. I go a little harder up inclines and try to keep pace up on the way down. I tend to gain time on people on the way up, but can lose just as much on the way down. Unfortunately, I couldn't get into the 11 sprocket, but it didn't make that much difference.
I like the Bentley course because it is straight and back round a big roundabout, little problem with traffic. Not the fastest but a few hills to make it interesting.
I finished in a time of 19.26 which was a course pb by 23 seconds. It was just two seconds slower than my 'non V718' 10 mile TT pb. I finished 2nd behind Rob Sharland Paceline RT and just ahead of Liam Mayback (Twickenham). Julia Shaw was the fastest lady with about 20.46, just ahead of Rachel Elliot (Newbury RC) who is having a good season.
Timing aside, I'm not sure whether I did a good effort. The time was probably helped by aero improvements. But, with power meter not working properly, I'm not sure if it was a good effort or not. Perhaps I could have given more.
Afterwards I spoke to Brian James of Brighton Mitre. Brian is 86 years old and he told me 'You wouldn't believe how hard it is to average 'evens' (20mph) when you're 86. He finished in 31 minutes. I'll take that when I'm 86.
Out leg
4.7 miles – 9.35 – 30.0mph – 376 watts
Return
5.1 miles – 9.43 – 32.0mph – 377 watts
Average
19.26 – 30.9 mph –  376 watts (pm reading probably wrong)
Previous results on H10/8
15/05/2005  – 21.20 – 2nd
05/08/2006 – 21.00 – 5th
03/07/2008 – 21.24 – ?

00/00/2008 – 21.33 – ?

08/08/2010  – 21.00 – 2nd – Farnham R.C.
17/07/2010  – 20.51 – 2nd – N.Hampshire
25/05/2013 – 20.21 – 1st – Farnham R.C.
06/06/2015 – 19.49 – 2nd – N.Hampshire (338 watts)
04/06/2016 – 19.26 – 2nd – N.Hampshire