My never-ending cold has come to an end. Rather appropriately the weather is now really cold (by UK standards) so another potential excuse to give training a miss. Still, I've been cycling into town quite a bit. Ten miles is better than nothing.
Wrapping up against the cold
When it's minus two degrees and everyone is wrapped up in innumerable layers, you always get one person who rocks up in shorts, t-shirts, and no gloves. It really messes with my mind. I didn't get a photo this morning, but, it was even colder and I overtook a bloke in shorts (0 degrees) You also often see people cycling along trying to put on gloves whilst on the move, but really struggling.
Standing out from grey morning.
Panniers or backpack. Nice panniers and backpack.
Taking it easy on the way to work.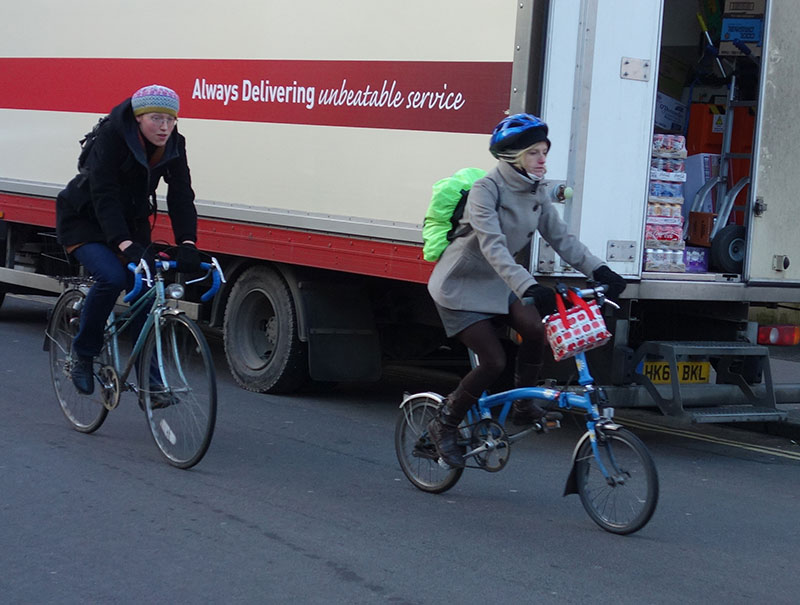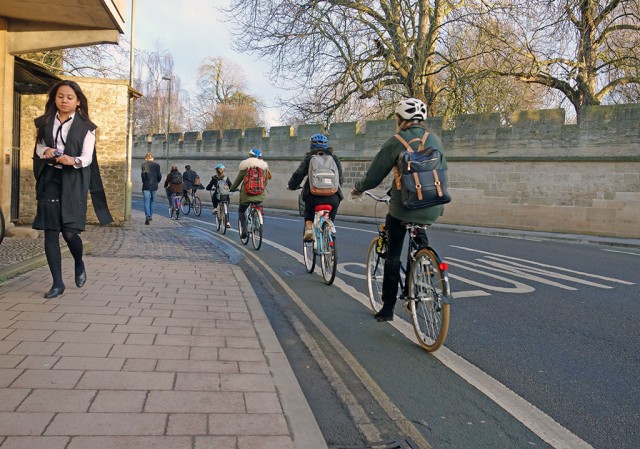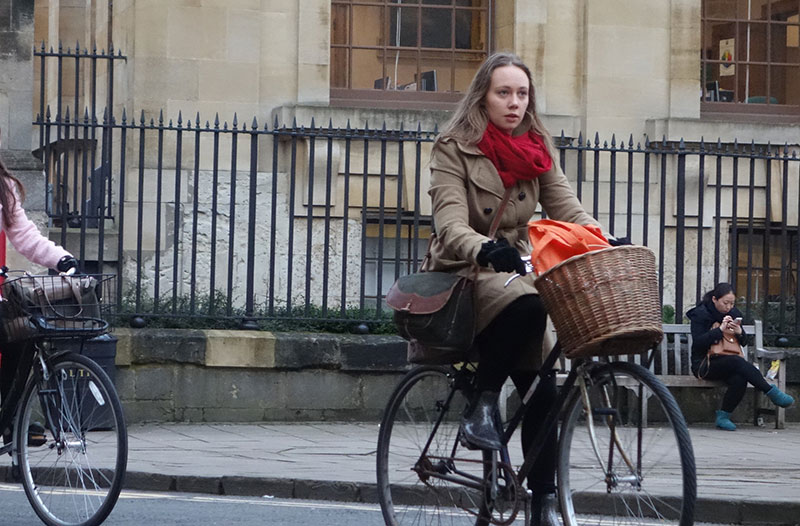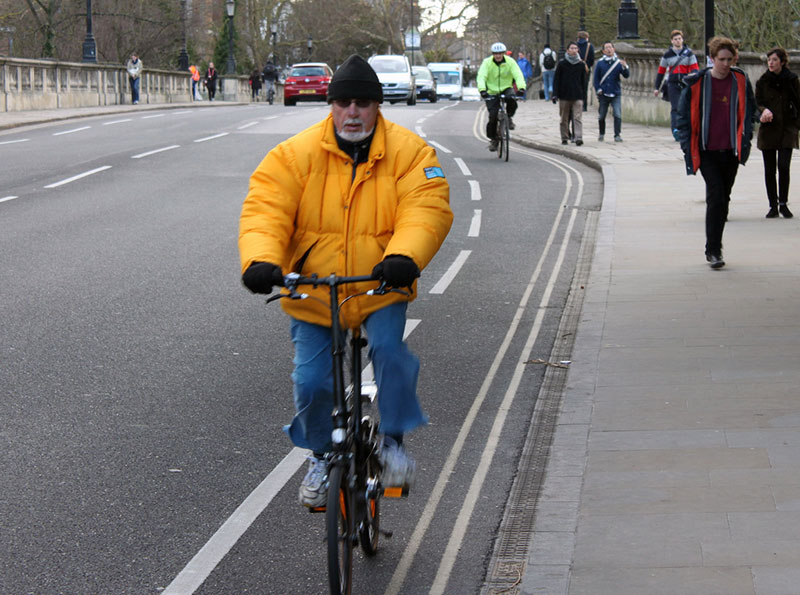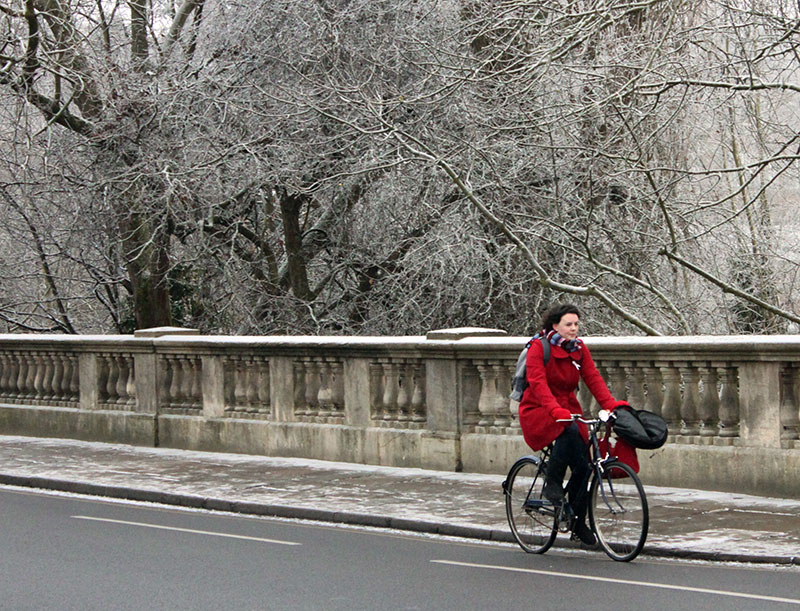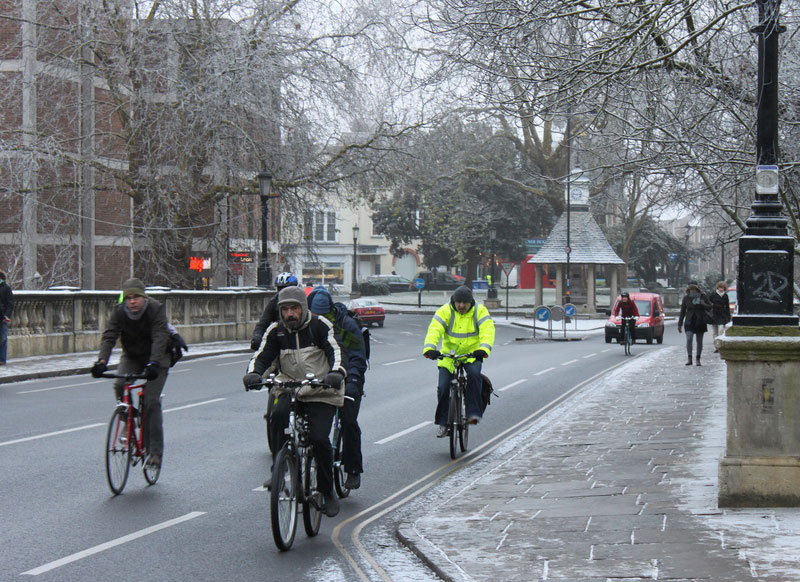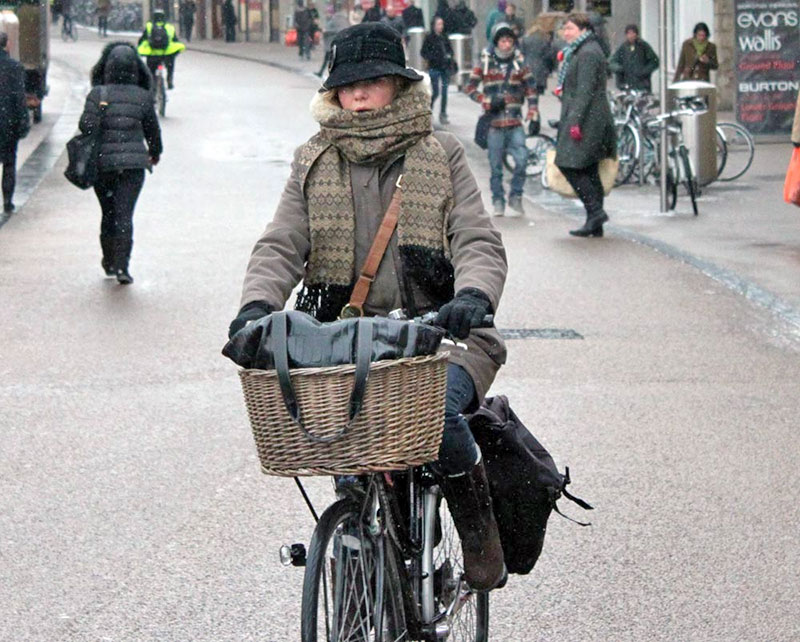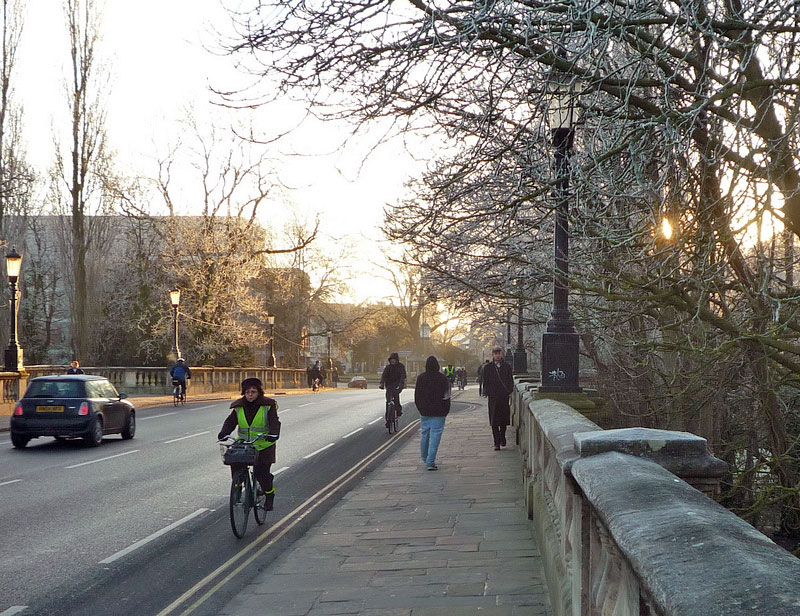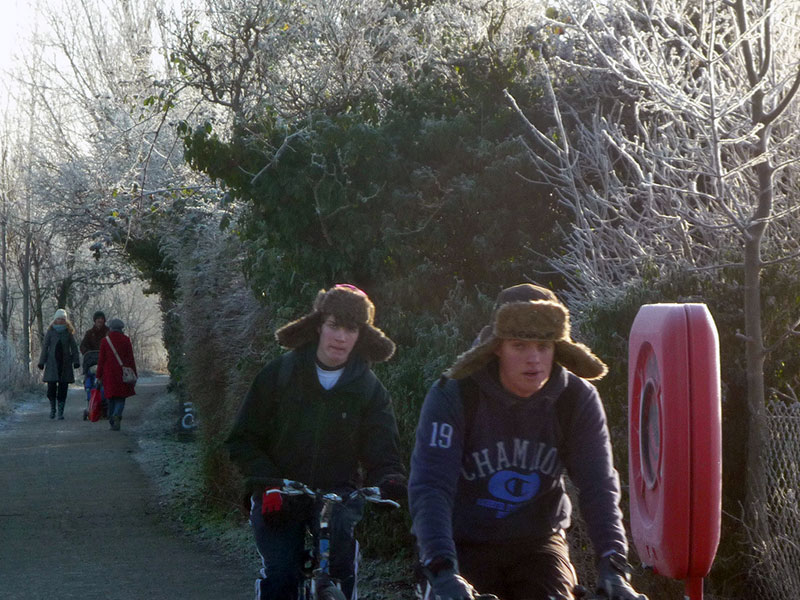 Related
More photos
I've been taking more photos of Oxford, posting here. Oxford photos