Some selected photos from the wettest winter since King Canute went on a canoeing trip up to the fjords and waterfalls of the Lake District.
Nice mac and Wellington boots to keep dry.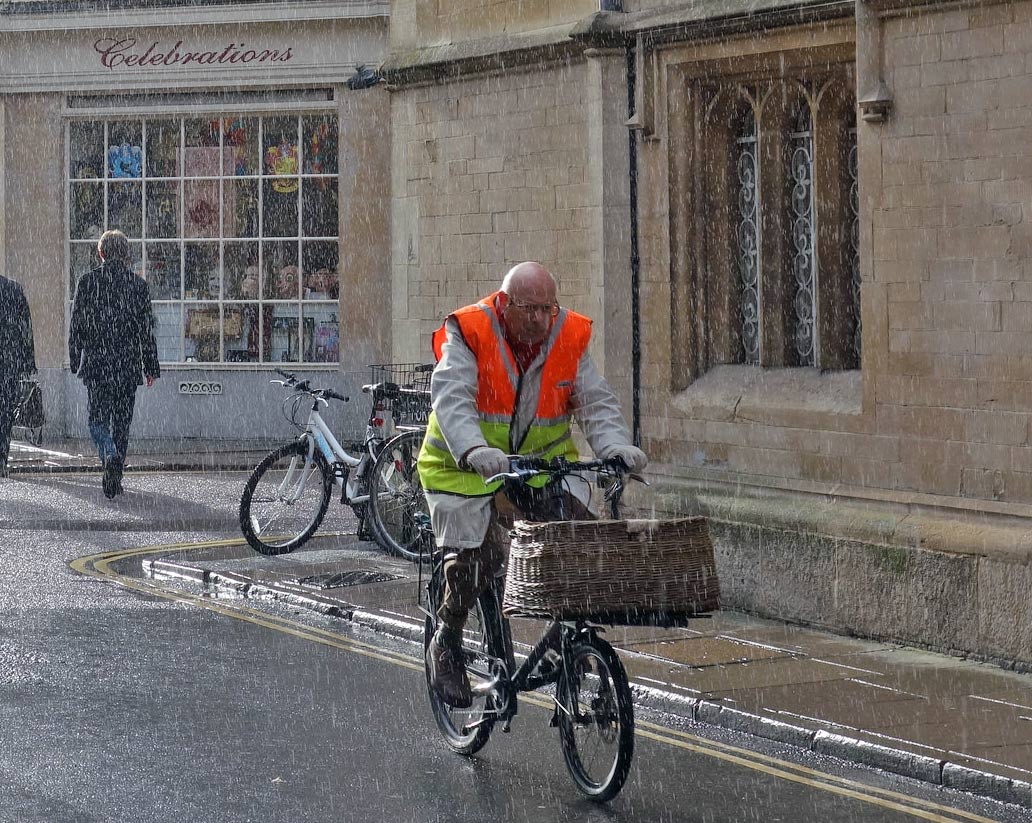 There must be a rainbow somewhere. This delivery guy rides through the rain, with the sun shining through in the background.
It's alright in the buggy carriage
One way to avoid the rain – cycle faster.
Welcome to the floods
Please keep access clear for the flood waters.
What do you do when the road is flooded?
What happened to my cycle path?
I know it's dangerous to cycle through flood water. But, it is fun cycling through water. And better than getting feet wet.
umbrellas a plenty
When it rains it pours. Photo Pensiero Flickr

One way to keep dry, a bit more difficult when you're off the turbo.
Racing in the rain
It's always raining in Lancashire.
Umbrellas at Mow Cop.
ip