I spent 10 days in Kalamata, Greece. It is a great place for cycling, even in mid-Winter.
For various reasons, I ended up not taking my own bike. It was awkward to hire a car which would carry four people, four cases and a big bicycle bag. I thought an VW estate may cope, but when I measured a friends boot, I knew it wouldn't work and I had to leave the bike at home.
In other years, I may have paid some ridiculous money to hire a people carrier (or my own car), but since I've been off the bike during the tail-end of 2016, I thought another 10 days off the bike wouldn't make much difference. At the best of times it can be a hassle taking a bike on a plane.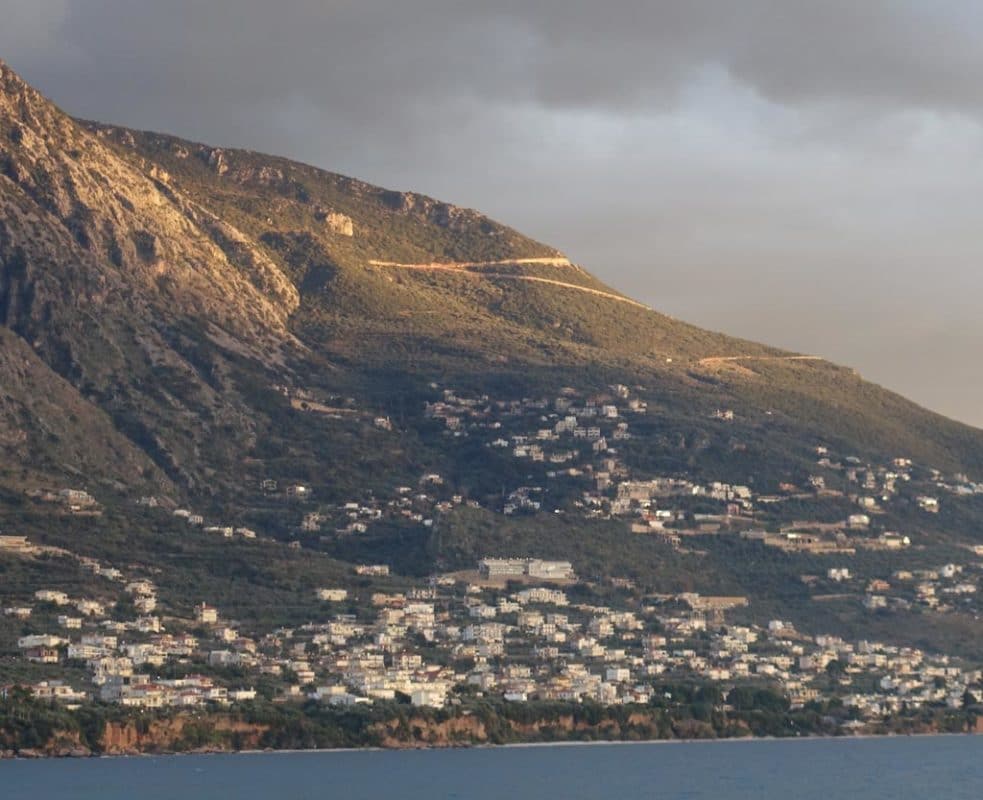 On arriving at Kalamata, our hotel had a magnificent view of the ocean, but also had a view of some beautiful hairpins, engineered into the nearby hillside. The sight of hairpins cut into the hillside made me wistfully regret not having a bike. The next day, I drove the hire car up the hill side and went for a walk. It is not the same, and the longing for a bike grew. It felt perhaps like an alcoholic going for a week of recovery and finding he is living next to a brewery.


Fortunately, 1 km from the hotel was a bike hire place Bike-Run Expert Kalamata which had a 56cm Trek Domaine for hire. At 30 Euros a day, I may have been better off spending it all on a hire car and plane fees. But, I decided to cut my losses and get a bike. Even without any pedals, shoes, shorts and jerseys, I parted with the cash and got my two wheels. The first few days, I just went for short rides in ordinary long trousers and trainers. After a few days, the owner Kosmas found me some cycling shorts and short-sleeved jersey, which was much appreciated. I started to look like a cyclist again.
I didn't have time to do much cycling, but I was able to go up several hills. I don't think I went more than 1km on the flat. One day, I got up to a spot where people go paragliding (jumping off the top of the mountain) and found the hairpins which looked so tempting from a distance. In Jan, the Greek roads are almost deserted. I had the roads mostly to myself, a few (well behaved) dogs, and on one occasion a flock of goats.
I wasn't racing hills like I might do back in Britain. Riding with flat pedals and no toe-clips is not so easy when riding up 20% ramps, but I didn't mind, it was just good to be going up and getting some Greek air in the lungs.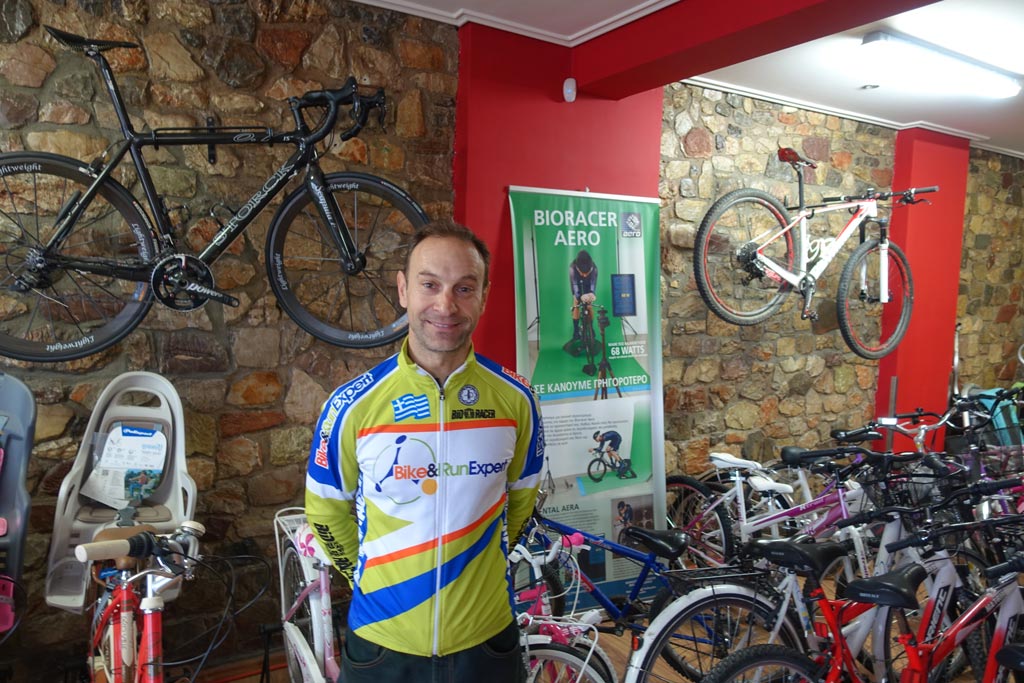 It felt very much like old school cycling. Trainers, no computer, speedometer, not to speak of Garmin or Strava. Just cycling up a hill for 45 minutes and then turning round and come back down.
I do regret not taking a bike because with my own bike, I would have had confidence to do longer and faster rides. But, being able to hire a bike, filled the gap in the holiday which couldn't be fixed by walking along the seafront.

I'm not really thinking about training / racing at the moment. But, even a few short rides up very long hills was good for the confidence. Another 10 days off the bike would have kept putting things off even more. On the positive side, the prolonged hip issue seems in abeyance, so now I'm back in England I may get back into training.
Other photos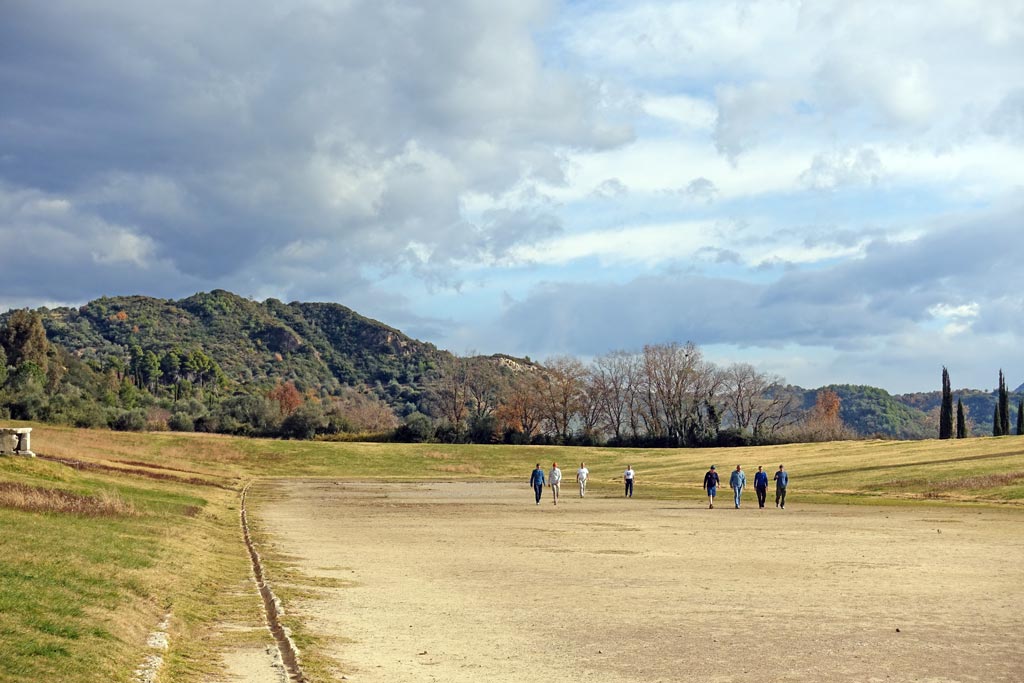 I make a very bad tourist. I'm not keen on walking around ruins of stones. But, since I was in Greece I did make an exception and visited the ancient site of Olympia. It was quite good, though I would rather have been cycling. That is what I learned from my Greek holiday, you can't beat cycling.
View from a mountain.
Riders from Sri Chinmoy Cycling Team, Macedonia.
Near the top.
Related