The other day I was riding up Brill hill, with a nice tailwind at my back. At the steepest point of the hill, I stamped on the pedals and promptly broke the chain. Fortunately, because I was going quite slowly I stayed upright and didn't fall on the ground.
I would like to think it was due to an extraordinary transfer of power, but it was nothing that should have broken a chain. It is the third Dura Ace chain I have broken in as many years. It is possible, I am not fixing them correctly. But I don't think so. There was a bad change of gears just before, and then the increase in power snapped through.

I always carry a chain splitter with me. Usually as part of a multitool. I got a new multitool for Christmas and this was the first time I'd taken it out on a ride. The problem was the multitool didn't work at all. It couldn't move the pin in the chain even an iota. Despite standing on the multi-tool to try and get more leverage, nothing worked. I gave it up as a bad job and called a taxi. £45 for a taxi from Oakley to Oxford was an expensive bike ride. I think it's the first time I've called a taxi whilst cycling, I can't remember a previous occasion. At £45 a pop, I hope it's another 20 years to the next one. The one crumb of comfort is that I had a tailwind on the way out from Oxford – I didn't have to ride back into headwind but that is really clutching at straws to try and look on the bright side.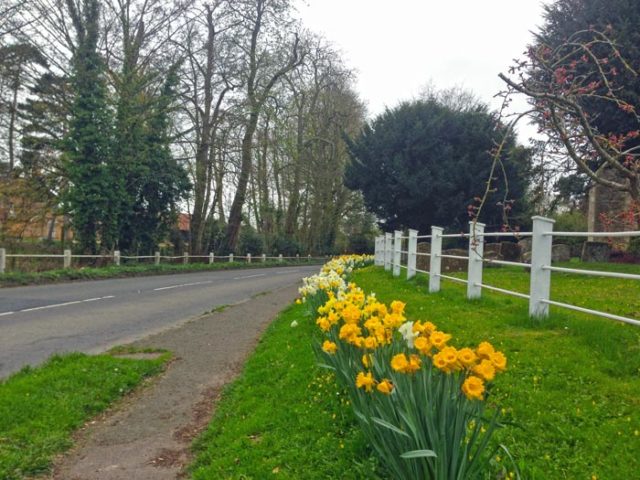 You could take a broken chain as a metaphor for my season which is struggling to get out of second or third gear. I have lingering aches and pains which come and go. Ironically, it got worse after three days holiday in Germany doing no cycling at all. But, I'm still riding through and hoping for the best. Yesterday I went back to Brill Hill and went surprisingly quick up the hill. So there is hope.
Hopefully, next time I blog I will have something more illumining to talk about than a broken chain, a useless multi-tool and tales of expensive taxis.
Notes on Chain splitters
I used this VC MultiTool from Amazon. It came with good reviews but you don't think to test chain splitter until you need it.
I'm a big fan of this Park Chain splitter. It does the job very well. I recommend getting good chain tool for home use, it is money well spent.